Chrysler Safely Creates New Kathryn Hahn Pacifica Commercial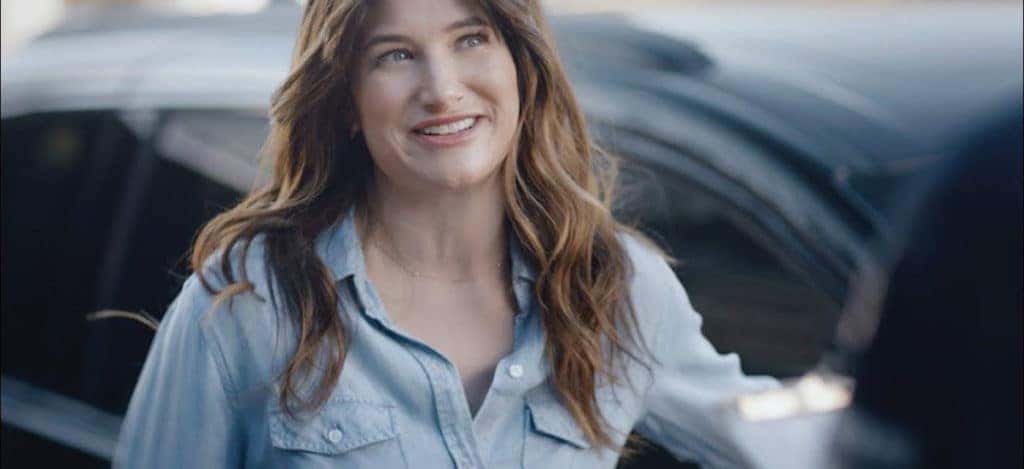 Photo credit: Chrysler
Chrysler has found a way to make new advertisements without making a big production of its filming. Fiat Chrysler Automobiles (FCA) was creative when coming up with ways to still include actress Kathryn Hahn, bringing her back to help sell the brand, and keep everyone safe during this era of Coronavirus. A new commercial entitled, "Pacifica Mom on Quarantine", has begun a new Chrysler social video campaign. For all those who are interested in adding a new Chrysler vehicle can do so online, (ask us!) buying directly from a smartphone and that approach was used to film the commercial. Kathryn Hahn ("Bad Moms," "We're The Millers") used an iPhone to film her parts inside of the newest Chrysler Pacifica. Check out the commercial that has gone live on the Chrysler brand YouTube, Instagram, and Twitter channels. Check out the ad right here.
More On the Filming Process
The only staff on hand to create the commercial included a crew that had COVID-19 protection and followed all precautions, including all crew covering in masks, gloves and while using a disinfectant on the equipment and vehicle. Only two crew members and a technical director were on set and production took place on a private location. These are the kind of lengths Chrysler went to to ensure the safety of everyone involved. 
"In a time when social distancing practices have become the new normal, Chrysler brand and Hahn had to take a challenging approach during the production of our most recent collaboration. Given our production's top priority was to ensure the health and safety of all involved during the one-day production, we filmed entirely on an iPhone equipped with a remote feed inside the Chrysler Pacifica, and Kathryn worked on set with a small crew of two and relied on a tablet inside the vehicle to allow for directional feedback, " said Olivier Francois, Chief Marketing Officer, FCA.
Fiat Chrysler Continues To Innovate
Chrysler is the automotive brand that first came up with the original family vehicle, aka the minivan, more than 35 years ago. Today, the Chrysler Pacifica continues to offer extraordinary vehicles that provide an unparalleled level of versatility, modern technology and attractive styling to help drivers enjoy life on the road safer and easier than ever before. For more information about the Chrysler Pacifica, a vehicle that has added all-wheel-drive for the first time, check with us in Kendall. Keep in mind that the upcoming 2021 Chrysler Pacifica is set to come to dealerships in North America in the fall of 2020. Want to get into a brand new Pacifica with our help?
Kendall Dodge Chrysler Jeep Ram Is Ready To Help Online!
We're all about helping our customers enjoy their shopping experience. We have a friendly and passionate sales team that will make your buying, leasing or selling needs easy for any of our newest vehicles, including the 2020 Chrysler Pacifica. Considering a used vehicle? We have a wide range for others to select from.
Thinking about how to fix up your current ride? We have a trained service team that can help, simply make an online service appointment, and check out our service center. At Kendall Dodge Chrysler Jeep Ram, we know what it takes to provide a worthwhile experience. Allow us the pleasure to help you get the vehicle you've always dreamed of. We hope to see you soon!