Chrysler's Record Sales in 2013 Thanks in Part to Jeep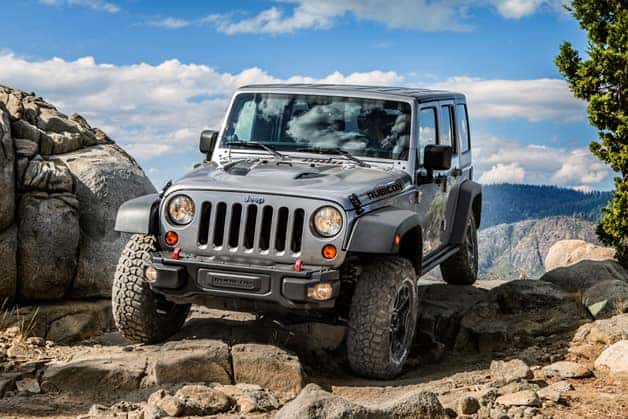 With 2013 in the rear view mirror, companies from all industries are taking time to tally up their sales from the year and see how their hard work added up. Automakers are not at all exempt from that category of companies, and have been reporting on their year-end sales from 2013. It should come as no surprise, since we are one of the many Jeep dealerships in the United States, that Chrysler ended their year on a high note, thanks in large part to global sales of Jeep brand vehicles.
Chrysler reported Friday that it sold over 1.8 million vehicles last year, up from 1.65 million units sold in 2012. Jeep brand broke global sales records, proving that the iconic rugged vehicles are still on the top of consumer's lists. Chrysler's excellent numbers are a sign that the automotive industry as a whole is on the upswing. Sales estimates of 2013 by automotive industry analysts rose eight percent last year, to right around 15.6 million. While the numbers may not mean much to the naked eye, the truth behind them is that 2013 was the best year in sales for the automotive industry since 2007.
In December alone, Chrysler gained six percent in sales, and the Jeep brand rose 34 percent in sales in the month of December alone. The new Cherokee small SUV was the big seller in December for Jeep, with the ever-popular Jeep Wrangler close behind. Jeep has yet to announce their final numbers for 2013, but they are expected to have surpassed their 2012 record of 701,626 units sold. Aside from Chrysler reaching record sales numbers (with big help from the Jeep brand), the entire automotive industry seems to be out of recovery and back to making large profit gains. While we are sure that the automotive giants are celebrating their big sales records from 2013, we are looking forward to seeing the same, if not better, results in 2014.