Classic Cars are abounding in this SD dealers lot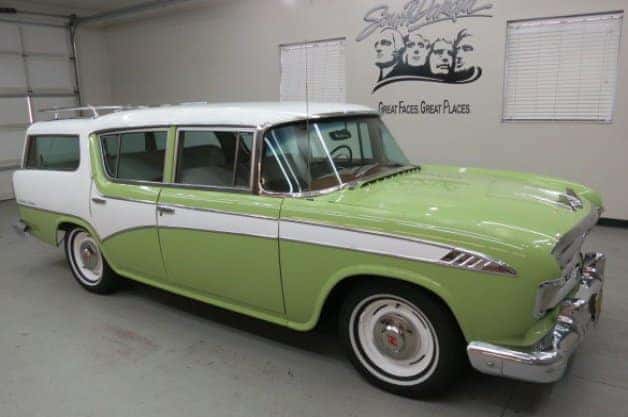 We don't know all that much about South Dakota. The capital is Pierre, it is good for skiing (at least compared to down here?), it is home to Mount Rushmore, the Sturgis Motorcycle Rally and SDSU and USD. It turns out, however, that it is also home to the classic car dealer Frankman Motor Company. Operating out of three locations in Sioux Falls, SD, this dealer is packed to the brim with amazing rides. Looking for a classic Dodge, Miami? FL is home to the premier dealer for new and recent used models, but if you are looking for an affordable classic, SD's Frankman could be the place for you!
They have the kinds of cars that some of us grew up with. It's not filled to the brim with concepts and limited runs, but with a heaping handful of classic, American iron. You know what that means? Vintage cars that a lot of us can afford! The first one that we are quick to jump to is a classic performance car. Frankman has a 1970 Dodge Dart with a fantastic 340-cubic-inch 5.6-liter V8 hidden under its lime green paint for only $25,875. With only 200 miles on it since its restoration, and the original build sheet, this could be a fantastic ride for vintage enthusiasts.
Looking to hop on the highway and cruise around until the lights go down? Frankman also has a 1956 Cadillac Deville Hard Top Sedan with 82,896 miles on it for $12,975. In Cascade Grey, this Caddy is looking nice. Naturally, it needs a little TLC, but it both runs and drives, so you can get right out there and worry about repairs the next morning. They also have a weird model that we pictured above. It's been growing on us. It is the rare 1956 Hudson Rambler Custom Wagon, and it is priced at $26,875. Its combination of mint green and white two-tone paint and oddly shaped rear is going to grab everyone's attention, that is for sure! While these cars likely won't match the reliability and life span of a new Dodge on our lot, it is still cool to think that a real 'classic' can be had for prices much lower than those we see at Barrett-Jackson auctions. If you ever end up driving through South Dakota, be sure to check it out!