2015 Jeep Wrangler Miami, FL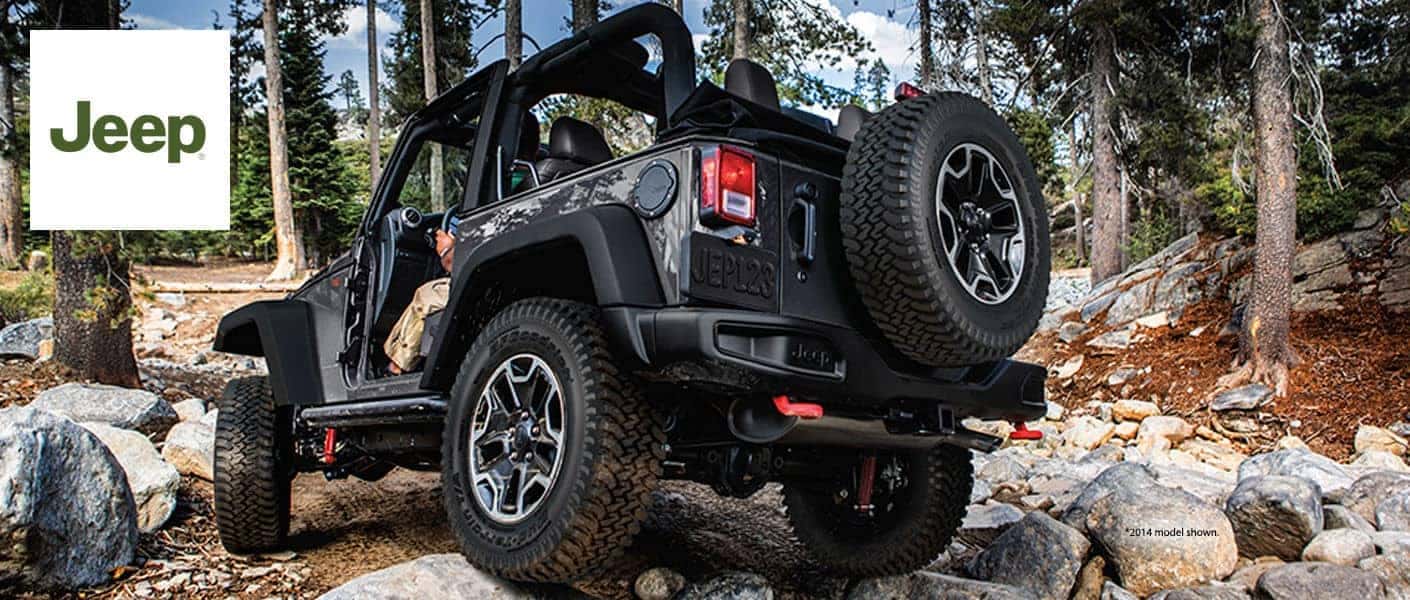 2015 Jeep Wrangler Miami, FL
Who doesn't love a Jeep? These vehicles have an outstanding reputation for quality, long-term value, and performance across all types of terrain. If you've decided it's time to get a new 2015 Jeep Wrangler in Miami, FL, whether it's your first or you're a long-time Jeep driver looking to upgrade, Kendall Dodge Chrysler Jeep Ram is your source for this rugged wonder.
On the road and off, the 2015 Wrangler has everything you need for the adventure you've been waiting to have. Consider the wait over with this stylish, versatile, and all-terrain ready model here at Kendall Dodge Chrysler Jeep Ram. Come on in and test drive this classic with us today.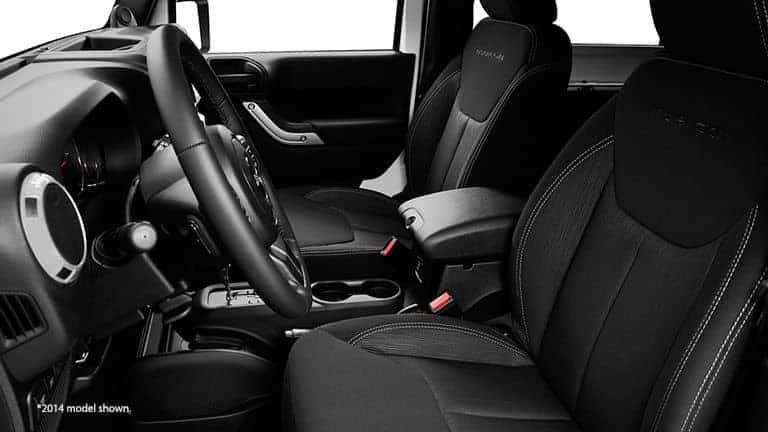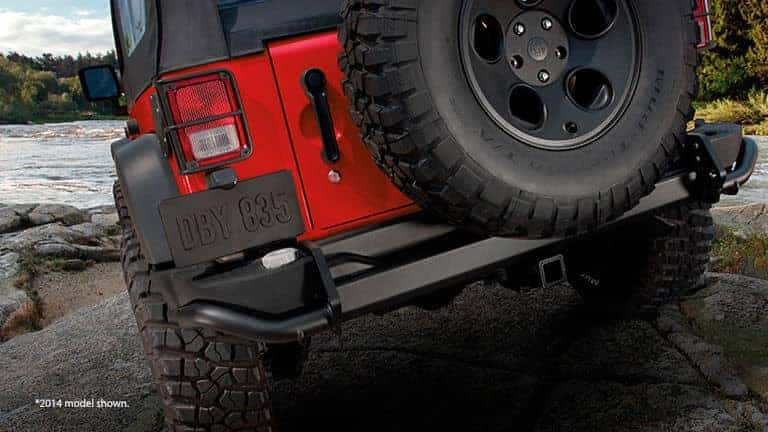 Iconic Style, Endless Possibilities
New for 2015 on the Jeep Wrangler is a new standard audio system. It's got eight speakers and an improved sound bar so you can take your favorite entertainment with you everywhere you go and enjoy crisp, clear sound throughout your journey. A new upgraded system is available as well, and that one is a nine-speaker premium Alpine setup with an amplifier and subwoofer.
Another great new addition to the Wrangler for this new model year is a Torx Tool Kit for when you want to remove the top, doors, and bumper end caps. Getting the full experience is about to get even easier. You can also opt for a 31-inch Dueler Tire Package for even better capability.
Test Drive the 2015 Jeep Wrangler in Miami, FL
There's one way to know for sure if the 2015 Jeep Wrangler is the right fit for your next vehicle, and that's to come in and test drive it with us here at Kendall Dodge Chrysler Jeep Ram. So what are you waiting for? The timeless Wrangler will be around forever, but knowing that doesn't do you much good if you aren't behind the wheel of one!
Our team is ready to help you learn more about the 2015 Jeep Wrangler, so give us a call or stop by today. We do trades, too, so if you've got a current ride you're looking to get rid of in exchange for some money toward your new Wrangler, let us know and we'll help make it happen!
Ready to Hop in a 2015 Jeep Wrangler in Miami, FL?
The Jeep Wrangler has always had a reputation for being the absolute best 4×4 you can buy. So while that's not surprising that you're able to conquer offroad terrain, there are a few things people don't expect from a Jeep Wrangler.
Here are just a few of things that may surprise you about the 2015 Jeep Wrangler
Interior Size and Features. While the Wrangler is a compact SUV, it's interior has plenty of room and features to keep you satisfied on and off the road.
Extra Capabilities. The 2015 Jeep Wrangler is able to tow between 2,000 and 3,500 lbs, making it useful for more than just fun on the trails. In addition, its offroad capabilities expand to more than just your standard trail. It has the ability to conquer rocks, water, mud, and other terrains that would ruin most SUVs.
Plenty fo Comforts. The Wrangler was never meant to be a luxurious vehicle, but there are plenty of options to provide maximum comfort, including leather/heated front seats and a premium sound system.
We could talk about the 2015 Wrangler all day, but in order to truly get to know it, you have to experience it in-person. So get in touch with us now or visit Kendall Dodge Chrysler Jeep Ram in Miami, FL today!
Vehicles You May Like