Could the Chrysler 300 Become An EV?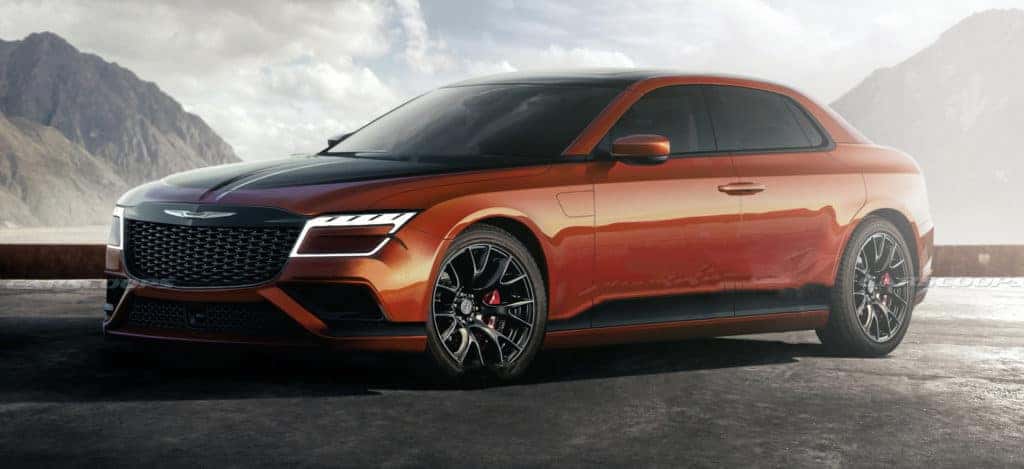 Photo Credit: Carscoops
One vehicle has surpassed expectations among experts in the automotive industry. Despite being a large car, the Chrysler 300 has stuck around in a market that has vastly changed. The debut of the Chrysler 300 was fifteen years ago in 2005, but it's still going now in its second-generation. There is no replacement for this vehicle with Chrysler only focused on the 300 and its award-winning Chrysler Pacifica minivan. But, could the Chrysler 300 eventually become an electric vehicle? EVs are becoming more popular, however far from the norm. Let's see what some have suggested might be in store for the popular Chrysler sedan.
How Could the Chrysler 300 Maintain Its Long Run?
Despite the wide-spread change of customers going from buying cars to instead opting for SUVs and pickups, there is still a place for sedans and coupes. The Chrysler 300 would benefit from having a new way to attract customers. Making the 300 into an EV is something that has the potential to revolutionize the large car segment. Most people think of EVs as smaller, smart-car framed vehicles. Unless a buyer is willing to pay premium prices for a Tesla, there aren't many large-styled EVs. Keeping this in mind, the 300 EV rendering pictured above has reshaped the vehicle to allow for front fender access ports for the necessary plug-in hybrid system that has become added to fellow Fiat Chrysler brand vehicles like the Jeep Wrangler and the Ram 1500 EcoDiesel. Whether or not the Chrysler 300 adds some modern fuel-saving technology like a plug-in hybrid system or goes fully EV, time will tell. Keep in mind, Chrysler's newest concept vehicle was one that locked in a futuristic update, including the Uconnect 5 infotainment system. 
How the Chrysler 300 Could See An EV Entry
As Fiat Chrysler Automobiles (FCA) has come closer to its merge with PSA Groupe, it might find a way to add an EV component to future Chrysler 300 models. The current platform of the 300 is one that could be updated with FCA's future plans of making more EV vehicles. Will they try to add the Alfa Romeo Giorgio platform that underpins the Giulia and Stelvio? The potential is there to find a sophisticated solution to adding value to vehicles like the 300 that have been around for many years. Despite being successful, the 300 has aged and will see an update or change. Luckily for fans of the Chrysler 300, there are some nice changes made to the 300.
Step Into the Chrysler 300
The 2020 Chrysler 300 has two engine options for customers and looks imposing and bold, as it always has. Drivers get a proven sedan that provides rear-wheel-drive and a modern interior that provides a stellar infotainment and premium materials; that's how the 300 has won owners over for as long as it has. The choice of the 3.6-Liter Pentastar engine hits 292 horsepower with the 5.7-Liter V8 engine grants 363 horsepower to owners. Up to 30 highway mpg is solid for drivers to embrace, but nice new changes have been made to the 300.
What has been added to the 2020 model year? Three new body color options were added and a new Touring Sport Appearance package was added. The three new colors included Hellraisin, Canyon Sunset, and Frostbite. These colors are all available without any additional fees. The Chrysler 300 has retained its Red S Appearance package that includes a red "S" badge, 20-inch Black Noise wheels with a red theme intact through the interior. An available all-wheel-drive option will include 19-inch Black Noise wheels with the same Black Noise exterior badging. 
Drive Home New Jeep Vehicles Today Online!
Want to drive a new vehicle? We have tons to choose from, including an expanded new Chrysler vehicle inventory. If you're curious about whether you should buy or lease, let us help you make the right decision. We also honor trade-ins and selling vehicles, and we're ready to help find a solution for our customers online. Buy from home with us! We work hard to ensure a fantastic experience the whole way through, even during this unexpected time.
Choose us to help out with any repairs. We will work to get your vehicle back into shape as soon as possible. With a quick online service appointment, we can get started on making you a very happy customer after a visit to our service center. Check out our social media pages and like us on Facebook. Thanks for choosing Kendall Dodge Chrysler Jeep Ram for your automotive needs.