A Detailed Look at the Future of Dodge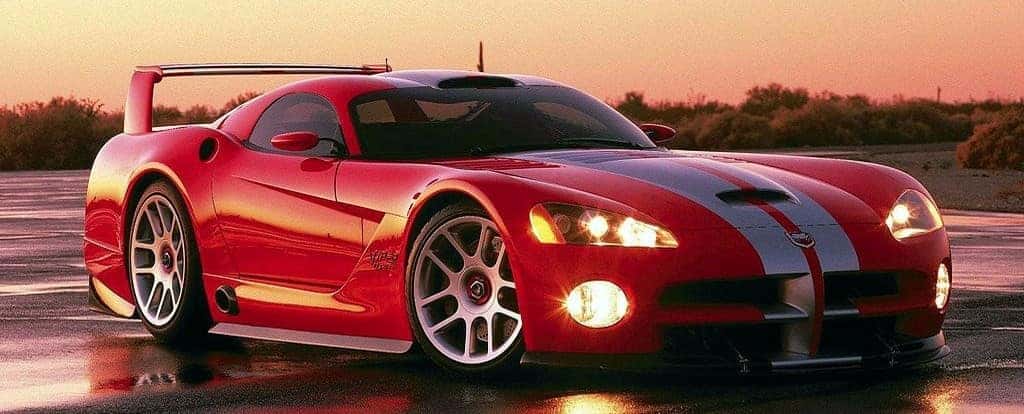 Dodge has introduced some exciting new models this year, such as the Dodge Charger Hellcat and Dodge Challenger Hellcat. These muscle cars with a classic design and a power engine are so popular that Dodge is struggling to fill orders.
Dodge is having a great year, and it is going to have a great future. The brand has some exciting changes planned for the next few years that will have fans rushing to their local Dodge dealership. Miami residents know to come to Kendall Dodge Chrysler Jeep Ram for the best selection and the best prices on Dodge vehicles.
Here are a few of the changes we're looking forward to seeing in the next few years:
Mid-2015 Viper Refresh
Some people thought that Dodge would abandon the Viper after the overwhelming success of the Charger and Challenger Hellcat versions. After all, the Viper has experienced lackluster performance since it was reintroduced in 2013. However, Dodge isn't cutting bait — instead, it plans to breathe new life into the Viper with a 2015 model to be released in the middle of the year.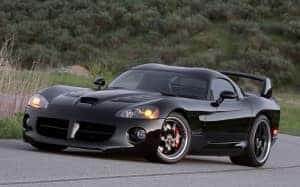 Though the Viper is in its fifth generation, this is the first generation for the SRT Viper. The new Viper will have the SRT as a trim level, not as part of the name. No other details have been confirmed about what the new Viper holds, and the delay has some thinking the Viper might be introduced in 2016 instead.
Some industry insiders speculate that the new Viper will include a convertible option, which would look perfect with the sleek Viper body. Others speculate that the Viper will get performance updates that will make it a more fierce competitor with the Corvette Z06.
We're hoping to learn more about the new Viper within the next several months.
2017 Dodge Dart SRT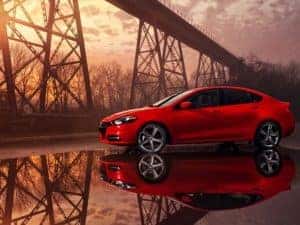 SRT will no longer be an individual brand but will be reabsorbed by Dodge and offered as a trim level on various models, including the upcoming 2017 Dodge Dart. The 2017 Dodge Dart SRT will be introduced at the end of 2016, about six months after the standard Dart will be released.
The new Dart SRT is expected to put out a lot of power, with a turbocharged four-cylinder engine and all wheel drive. No specifics are available about horsepower or other metrics, but the Caliber SRT4 from 2008 is a comparison, and it had 285 horsepower and 265 pounds per feet of torque. Insiders say the Dart SRT will have at least 350 horsepower and comparable torque.
There is no word yet on what styling changes might be in store for the 2017 Dodge Dart SRT. However, with the stylish precedent set by previous Dart models, we feel confident that we'll like what we see in the new Dart. We're expecting to see plush interiors, a long list of gadgets, and an enhanced exterior profile.
Dart-Based Crossover SUV
Some drivers may be enamored with the Dart but need a little more passenger or cargo room than the sporty coupe offers. These drivers may get exactly what they need in 2017.
The Dodge Dart SRT is also expected to get a crossover spinoff that will have just as much power and torque but offer much more leg room. The crossover version will be designed to rival models like the Jeep Grand Cherokee SRT. The new crossover is also expected to replace the Dodge Journey.
Even less is known about the Dodge Dart crossover or its SRT counterpart than the new Dart itself. We'll be watching closely for details and will report them as we know them.
Introduction of a Turbo Subcompact
When Fiat Chrysler Automobile released its five-year plan last year, it included projections for a Dodge subcompact that would be available as either a sedan or hatchback and would be released in January 2018.
Though the plan said that the new car would be based on a Fiat design, almost no other details were released. All we know is that the car will be a B-class subcompact and will have front-wheel drive and a turbocharged engine.
No plans were indicated to offer this subcompact in an SRT version, but industry insiders haven't ruled out the possibility. It is also possible that Dodge will introduce both a sedan and a hatchback subcompact model.
Elimination of the Dodge Grand Caravan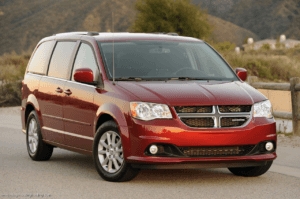 Dodge will be getting rid of its economical minivan, the Grand Caravan. Chrysler offers the Town and Country, which many believe to be identical to the Grand Caravan, and FCA doesn't want its two brands to compete. The company also wants to attract younger buyers to the Dodge brand, and the Grand Caravan is better suited for older buyers with families. Dodge will also be phasing out the Avenger.
The Grand Caravan will finish out its run in 2016, and the Avenger will bid adieu at the end of this year.
Dodge will shift its focus primarily to performance vehicles, while Chrysler will launch a new version of the Town and Country, including a hybrid version.
Many other changes are in store for Dodge over the coming years, including updated versions of the popular Charger and Challenger and a refresh for the Durango later this year. Kendall Dodge Chrysler Jeep Ram will be there for it all. We are the Dodge dealership Miami residents trust, and we are committed to providing the very best selection of the latest Dodge models, as well as quality previously owned models.
To maintain our reputation as the Dodge dealership Miami residents love, we are dedicated to providing the highest quality vehicles and the highest level of service in South Florida. That means helping you find the right Dodge to fit your budget and helping you get the right financing terms to make it even more affordable. After you have purchased your Dodge, you can bring it back to us again and again for service and maintenance to keep it on the road for years to come.
Come see us today and take a test drive of what could become your next Dodge. This stands to be a banner year for the brand, so you have plenty to look forward to at your next visit.