Dodge and Jeep® Brand Stay On Top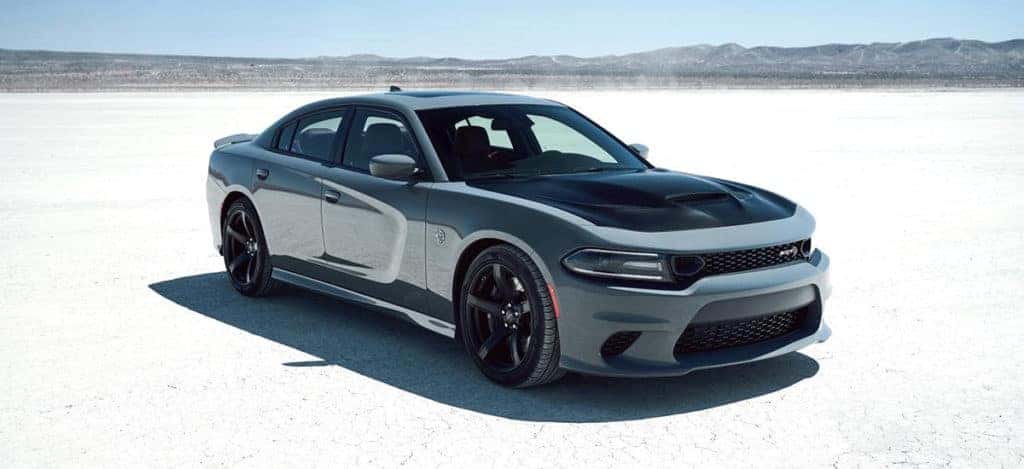 Photo credit: Dodge
Fiat Chrysler Automobiles (FCA) has two award-winning brands, including their prized Jeep® and Dodge brands. Most recently, the ALG Residual Value awards were delivered with two awards to familiar faces – the Jeep Wrangler and Dodge Charger. The Jeep Wrangler has won this award back-to-back for two years now as the Dodge Charger has won five years running. What did the 2018 versions of these models offer? Everything consumers were looking for, which is what separates the winners of the ALG Residual Value.
Winners across the 26 segments of this award all share in common several traits like vehicle quality held at a high standard, production activity compared to the pricing and demand, as well as overall marketing strategies. The winners, like the 2018 Dodge Charger and 2018 Jeep Wrangler, were ahead of the curve in their respective segments. Let's get into the details about how each brand set itself apart.
The All-New 2018 Jeep Wrangler Is A Game Changer
With a redesign to allow easier access to remove the hard and soft tops, Jeep made progress with their all-new generation Jeep Wrangler. The 2018 Wrangler, now named the JL from the JK namesake, has continued to improve upon its iconic design while remaining the top name for off-road vehicles with unmatched class-leading capabilities. Regardless of the terrain or conditions of the road ahead, the Jeep Wrangler carries on. Incredible strength is what makes this vehicle so special, with an all-new, available 2.0-Liter turbocharged inline four-cylinder powertrain that provides 260 horsepower and an impressive 295 lb-ft of torque. The base Wrangler comes with the impressive 3.6-Liter Pentastar V6 engine that nets drivers 285 horsepower and 260 lb-ft of torque. Owners can get the torque they want and enjoy the off-road like never before with this all-new Jeep Wrangler.
"Jeep has a long and successful history in off-road utilities and the Wrangler combines function and comfort, adding new technology and powertrain offerings. This strong value proposition makes it no surprise to see the Wrangler win the Residual Value Award in the Off-Road Utility segment for the second year in a row," said Eric Lyman, senior vice president of ALG.
The 2018 Dodge Charger Continues To Excel
Since 1966, there's hardly been any muscle car as distinguished as a Dodge Charger. Carrying the prestige and heritage of fine craftsmanship. ALG represents the quality of the vehicle and how high the resale stands after three years from release. The Dodge Charger keeps its value over time. Did we mention the Dodge Charger has now won this award for five years in a row?! Being backed by the ALG means being supported by a highly reputable business that researches cars and provides sound details for success. Owners will have no problem falling for the immensely powerful 2018 Charger. With up to 707 horsepower in the 6.2-Liter supercharged engine available in the SRT Hellcat trim, the Charger is stocked with not only a strong powertrain but also provides up to 30 highway mpg.
"As a niche player in the segment, the Dodge Charger offers the best of both worlds with the comfort of a full-size sedan and the power of a muscle car. High performance offered at an affordable price-point leads Charger to sweep the full-size segment and take home its fifth consecutive Residual Value Award," said Eric Lyman, senior vice president of ALG.
Drive With Confidence With Our Help
Kendall Dodge Chrysler Jeep Ram makes it very easy for customers to find what they want and our friendly team is happy to show off our entire lineup. We have the newest Dodge Charger and latest Jeep Wrangler vehicles available today. If you're looking for pricing options to allow you to buy what you want, our auto financing team can support you for any buying or leasing needs. If you need to sell or trade-in your current vehicle, that's all possible at Miami Lakes Automall, too.
Looking for a chance to service, repair or maintain your current vehicle? Trust us to help you get your vehicle up and running like new with an online service appointment and visit to our service center. We look forward to seeing you soon at Kendall Dodge Chrysler Jeep Ram and providing an unmatched full-scale automotive experience.