Dodge and Ram Clinch Top Three Finish In J.D. Power's Initial Quality Study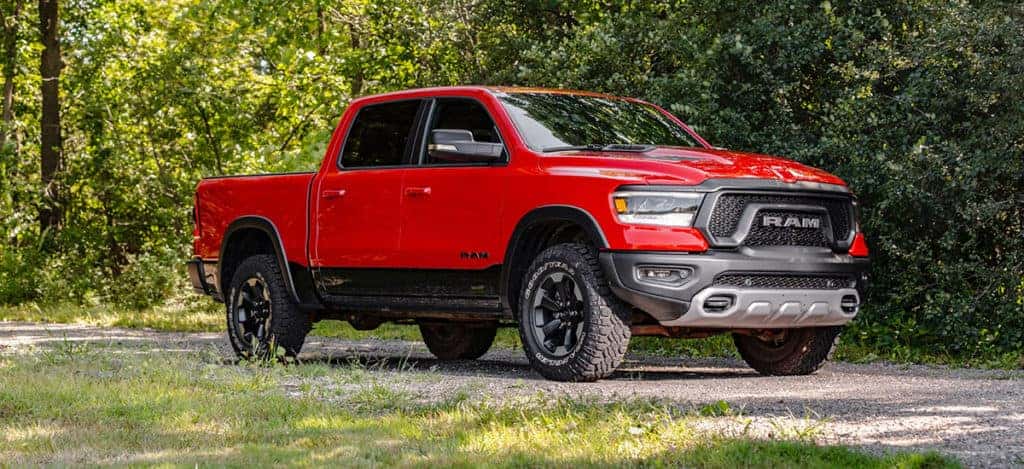 Photo credit: Brad Fick
Dodge has earned more recognition for its brand with the new 2020 J.D. Power Initial Quality Study results being announced this week. Dodge tied for the top spot among all 31 honored automotive brands. Fiat Chrysler Automobiles (FCA), the parent company of Dodge, has never won the first place ranking. The Dodge brand tied for the top spot among 31 competitors, becoming the first domestic brand to produce a No. 1 ranking in the prestigious study's 34-year run. FCA's performance brand jumped seven places from last year's IQS results, which is a testament to the work of the engineers to keep adding value to each FCA vehicle.
More On FCA Results
 Ram was close behind fellow FCA brands with a strong third-place finish and a large leap from its 2019 placement. Ram finished in the 21st position last year. The automotive landscape has changed with customers opting for luxurious pickups over cars more and more as pickups are the fastest-growing segment in the industry. Among the 75 FCA production plants in the Americas, Toluca Assembly Plant in Mexico won the Gold Award for manufacturing quality, while Belvidere Assembly Plant in Illinois, claimed the Bronze Award. FCA's overall performance rose five spots to a fourth-place finish among the 15 companies evaluated by J.D. Power.
Dominating the Latest IQS List
 This lists the first time in the study's history that FCA exceeded the industry average. J.D. Power studies reported difficulties or issues within the ownership of a vehicle within the first 90 days, per 100 vehicles. This measurement comes up with a score, where the better results are signified with a lower the score. FCA's total of 153 was 13 less than the industry average and 10 less than its nearest competitor.
 "These results reflect the relentless, whatever-it-takes attitude of our team. Our complete focus is the customer and these outcomes reinforce that we are on-target. The team is going to be inspired and motivated and will continue to push forward," said Mark Champine, Head of Quality, FCA – North America. 
Glancing At J.D. Power's Influence
J.D. Power is a worldwide leader in buyer insights, consulting assistance, modern data and analytics. The company was formed in 1968 and has reshaped customer value towards automotive brands by reporting on what is most appreciated and needs works regarding new vehicles. The reporting by J.D. Power allows clients to improve and drive customer comfort, growth, and profitability. More good news has come in 2020 for those interested in Ram trucks. Ram has recently introduced a new "Built to Serve" lineup, special edition Ram 1500 pickups that honor the U.S. Armed Forces. For more information about how to purchase a new Ram or Dodge vehicle, check us out today.
The Dodge Line-Up Is Here At Kendall Dodge Chrysler Jeep Ram
For customers looking to explore new vehicle options like a new 2020 Ram 1500 or a new Dodge muscle car, we have plenty to show our readers in our new vehicle inventory. We're more than able to assist our customers for any buying, leasing, selling, or needs they may have. We can also help buyers trade-in their current vehicle. Our knowledgeable sales team shows off all our new vehicle inventory and high-quality pre-owned vehicles with pride. 
Dealing with problems with your current vehicle? Is it not running well or needs some work? We're still here! We are able to make sure you're back on the road fast with our experienced service staff. Make an online service appointment and we can help you with your vehicle problems in a timely fashion. We look forward to being your center for all things automotive, even during these unprecedented times at Kendall Dodge Chrysler Jeep Ram.