Dodge Brand Gets Vote of Confidence From CEO With EV Future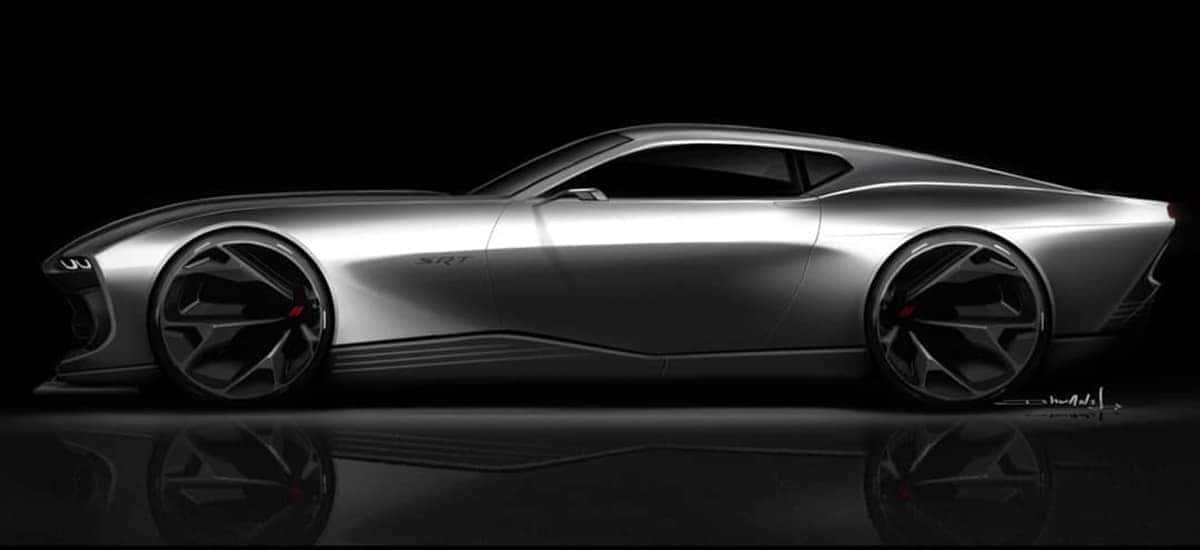 Photo credit: Dhwanil Panchal
The best thing about a new company taking over for a smaller company (in this case, we take Stellantis taking over Dodge) is the new company gets to decide where to take their future business. In the case of Dodge and its parent company, they will see more than just a push of future production for its high-octane vehicles, but also an added focus on an electric future. We've known for years all about Dodge and its larger goals of mixing in hybrid technology, but we're really looking forward to what that will make the brand out to be. Will customers still get the powerful, drag race-ready muscle cars and fast, high-powered vehicles? The answer is yes. But, can Dodge reinvent itself as a new brand that also carries electric vehicles? The answer is also a definitive yes, according to the top-level chairman of the brand, Stellantis CEO Carlos Tavares.
"It's something we have to work on. There are solutions for that. We have the technology to deliver the torque, dynamics, and acceleration feeling, while also dramatically reducing the emissions," said Stellantis CEO Carlos Tavares. 
EVs Will Be A Part of the Dodge Collection In Time 
While the outlook for building 700 to 800 or even more horsepower vehicles is going to seem like a stretch, don't count Dodge out. They have made these aggressive, bold statement vehicles for a select group of buyers that anchor down the impressive muscle cars Americans and others around the world have loved since they first were introduced in the 1960s. We've seen many versions of the Dodge Charger and Challenger over the years, but perhaps the most exciting vehicles they will produce might be rolling out on the streets later this decade. Imagine what a Dodge Challenger EV would even offer? While we are years from seeing this happen, knowing the top down there is a goal in mind, we are sure it will be fulfilled eventually. 
Could Dodge Create A Pickup Truck Again?
High-octane vehicles like the Dodge brand creates are becoming less and less a thing of today, much less tomorrow. Customers have flocked to own large SUVs and pickups, we wouldn't even be surprised if Dodge wound up creating its own pickup truck like it used to (Dodge Ram anyone?). We say that jokingly, but we never saw the Jeep Gladiator mid-size pickup coming either and its looking better than ever as its sales growth has increased each year in production. We expect the Dodge brand to stay close to its roots, but with the future coming faster than ever, we can only hope the emission standards that are changing the automotive industry everywhere don't hold back the Dodge brand from offering its full promise of delivering some of the best muscle cars the world has ever seen and driven.
Drive Home the Latest Jeep Vehicles With Our Help
We're ready to assist our customers in many ways, including going out for a test-drive of our latest lineup of new vehicles. Go through our entire new Dodge collection as well as our brand new Jeep vehicles. We're ready to go at Kendall Dodge Chrysler Jeep Ram, so if you're in the Doral, Kendall, North Miami, Homestead area, we're happy to help our South Florida and local Miami customers. We're professional and here to assist our customers with all buying, leasing, or selling needs.
Don't wait any longer for that oil change, brake repair, tire service, and more! Come to us so we can get started. Just make a simple online service appointment and visit our service center. We know what it takes to provide a worthwhile experience. Allow us the pleasure to help you today!