Dodge Celebrates 100th Birthday with 100th Anniversary Charger and Challenger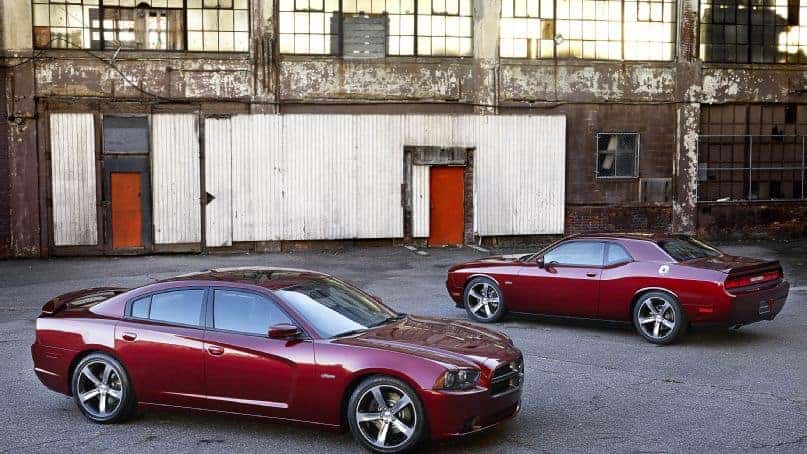 The new year is quickly approaching, and with it, comes many things. From a general sense of hope, to a refreshed perspective, the new year seems to always encourage people to reflect and better themselves. Aside from individual improvement in the new year, corporations and organizations also look at each year with fresh eyes. From making new products available to consumers, to increasing their bottom line – each year means the setting of new goals and aspirations. Dodge is a company that is not only looking forward to 2014 for new products and goals, but also because it means the celebration of a very important milestone.
Dodge will be celebrating its 100th anniversary in 2014, and in preparation, is looking to commemorate the special milestone in a few different ways. The kick off to Dodge's anniversary began at the Los Angeles Auto Show last month. Artifacts from Dodge history were displayed at the event, which included a wrench that was used at the Dodge Brothers, for bicycle wheel bearings. 100th anniversary editions of the Challenger and Charger will also on display, and will be available for sale in the beginning of 2014. These limited-edition muscle cars feature a 100th anniversary logo on the wheel caps, seat-backs, and floor mats. A "100" on the odometer is highlighted in red to stand out from the other white numbers. A new color option for the exterior of the cars is also available, and is called a "High Octane Red Pearl."
In conjunction with their upcoming anniversary, Dodge has launched a special 100 year website, which features slogans like: "Your grandfather wanted one, your father wanted one, now you want one," and "Muscle never goes out of style." The campaign is looking to spread the appeal of the popular muscle cars to a younger generation. Be sure to look out for the new limited-edition cars in early 2014.