Dodge Challenger T/A Concept Heads to SEMA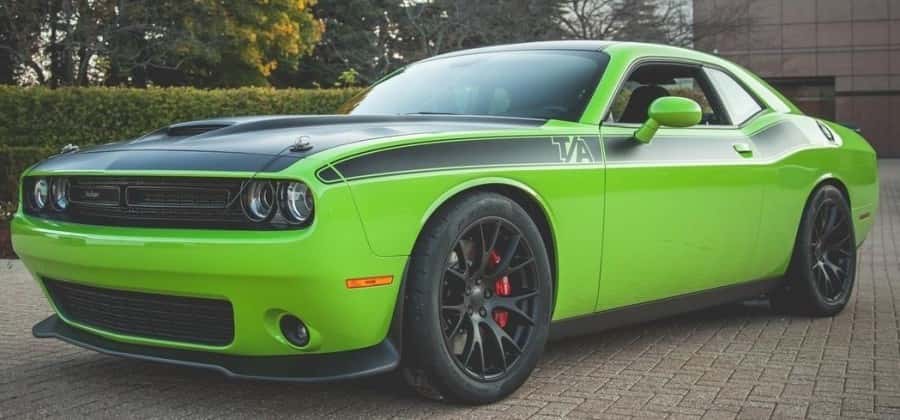 Dodge has SEMA goers excited this year as they get ready to bring their Challenger T/A concept to Vegas. Several sources have been given sneak peeks at the factory, so talk about this model has been buzzing all over the web.
The original Challenger T/A was released back in 1970, and it was a satisfying buy for many racers who were looking to outdo other muscle car competition.
What fans love about the 2015 version is that it draws on the original, and it's been put together with parts that are already in production.
Could this concept turn into reality? Dodge enthusiasts certainly hope so. With its stellar retro looks and extreme engineering, the Challenger T/A would sell like hot cakes at any Dodge dealer.
What's It Packin'?
This year's Challenger T/A concept is based on the 2015 Challenger R/T Scat Pack which is already a popular setup from the brand. And it's a rip-roarin' special with a 6.4-liter HEMI V8 that rocks 485 horsepower and 475 lb-ft of torque.
The engine is paired with a 6-speed manual from the R/T Scat Pack. 20-inch wheels with Pirelli P Zero Trofeo R tires give it plenty of traction.
And they're equipped with Brembo brakes for precision. With the use of an interior button, drivers can also revert the exhaust from the rear to side pipes, allowing the T/A to produce an even angrier roar than usual.
What's It Wearin'?
The Challenger T/A has a screaming "Sublime Green" paint job with a matte black hood and black side stripes. It also sports T/A logos on the side and rear spoiler.
The wheels are finished in matte black to add to its seriously menacing appearance. The SEMA crowd is sure to be bowled over by its intensity.
While the Challenger T/A concept doesn't have the same heavy horsepower as the Hellcat, it's a win all on its own. An old school tribute with new school action—Dodge would be wise to get this one on the market.