Dodge Corners the Family SUV Market with Two Solid Options

The Dodge lineup for 2016 is without a doubt, impressive. Including models from nearly every vehicle category, Dodge has certainly managed to corner its own piece of the automotive marketplace. This strategy to offer exceptional vehicles for nearly every need, does not just serve to help the company, but also provides a great deal of value to the consumer. To see an example of what we are talking about, all you have to do is visit your local Miami Dodge dealer. One look at the showroom, and you will see just how diversified this all-American brand has become.
Dodge Offers Great Appeal to Families
The Dodge name has been around since 1900, and the company best known for its performance sports cars, has done quite well at appealing to drivers from all backgrounds.
One of the segments Dodge has been more successful in, has been the family vehicle category of vehicles. The Durango, Journey, and the iconic Grand Caravan have all helped the brand appeal to families looking for an affordable, reliable, and practical car. Each of these vehicles has something unique to offer, and are certain to tick off many of the "must-have" boxes on your list.
Choosing a vehicle for your family can be tough. Picking a car with enough space, convenience, power, efficiency, safety, and practicality, can be enough to make your head spin. On top of trying to get everything that will suit the needs of your family, you shouldn't have to worry about whether or not the vehicle you choose will help keep you and your precious cargo safe. If the minivan doesn't appeal to you, Dodge offers two great SUV choices that can accommodate up to seven passengers.
Dodge has taken all of the guesswork and needless worry out of your car shopping experience. Rather than sweat over finding the exact car that will keep your family happy, take a look at the two SUVs in Dodge's lineup that are sure to satisfy your entire clan.
The Dodge Durango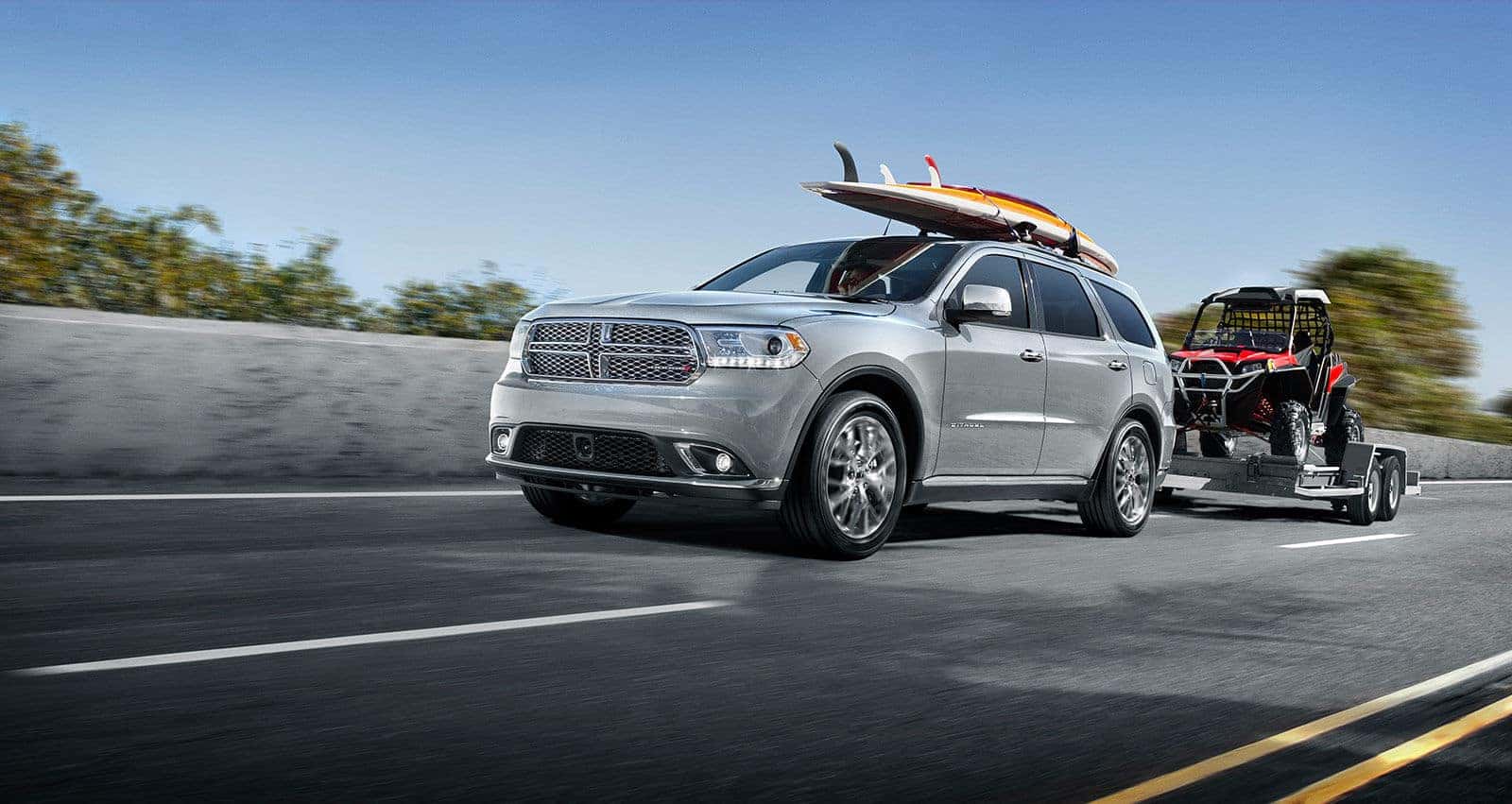 The Dodge Durango is a full size SUV that was first brought to market in 1997. Assembled in Detroit, Michigan, the Durango is an American-made car through and through. It's unique appearance is just one of the many factors that are appealing to drivers who want to stand out from the rest of the vehicles on the road.
Why it Makes a Great Family Car
Space:

The Durango appeals to families who don't necessarily want to drive a bulky looking SUV, but need the interior room for passengers and cargo. The Durango can seat up to seven passengers, and has over fifty different configurations to fit all of your cargo, passengers, and anything else you can imagine. The cargo space on the Durango is impressive to say the least. With up to 84.5 cubic feet of cargo space with the fold-flat front passenger seat engaged, you will never have to rent a moving truck again.
Technology:

The technology that the Durango incorporates will keep you and your passengers happy on both short trips across town, and long cross-country excursions. Drivers can answer and make phone calls without taking their hands off the wheel, or their eyes off the road. The available 8.4-inch touchscreen will keep you entertained on the road, as well as the optional rear seat entertainment system.

Safety:

Safety is one of the most prevalent concerns among most drivers, especially those with families or young children. The 2015 Durango offers more than sixty standard and optional safety and security features to give you complete confidence behind the wheel. From the backup assistance camera, forward collision warning system, adaptive cruise control with stop, and more – the Durango will keep you and your family safe in just about any situation that may unexpectedly arise.

Price & Fuel Economy:

The 2015 Dodge Journey starts at $30,495 and offers five trim levels at various price points and included amenities. The Durango also offers a best in class standard fuel economy rating of 25 miles per gallon on the highway. Even with spending a little more up front, drivers will be able to save money at the pump during ownership.
With three generations under its belt, the 2016 Dodge Durango is expected to be introduced sometime in the Spring of this year. Until then, the 2015 model of the unique SUV is available for a test drive at your Kendall Dodge Chrysler Jeep Ram dealership.
2016 Dodge Journey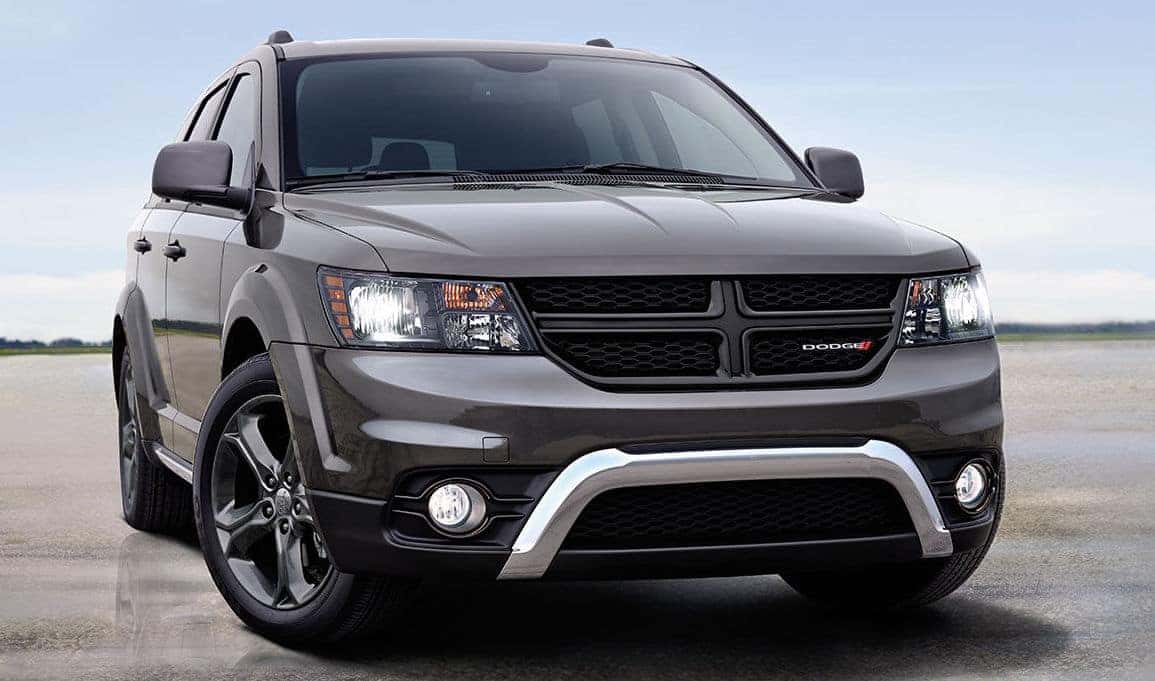 The Journey is a smaller family vehicle offering from Dodge. Classified as a mid-size SUV, the Journey has been on the market since 2009. With plenty of amenities that appeal to both drivers and passengers, the Journey makes a great all around family vehicle.
Why It Makes a Great Family Car
Space:

The Journey is smaller than the Durango, but it still manages to offer seating for up to seven passengers. The cargo capacity of the Journey is also a bit smaller, with a total of up to 67 cubic feet of space with all of the passenger seats folded down. The unique storage compartments like the in-floor bin that can transform into a cooler with the addition of ice, is one of the aspects of the Journey that we love. This type of convenience appeals to families who need to keep snacks and drinks cool on longer trips. The available in-seat storage on the front passenger seat is also a great way to store extra items with ease.

Technology:

The available 8.4-inch touchscreen infotainment system, built-in Wi-Fi hotspot connectivity, and Bluetooth connectivity are just a few examples of how the Dodge Journey is keeping up with the times. Optional 115-volt power outlets are available throughout the cabin, which ensures you and your passengers stay powered up and connected no matter where your Journey takes you.

Safety:

Every Journey comes standard with seven advanced airbags, front and rear crumple zones, a high strength protective steel frame, and active front seat head restraints. Optional safety features like ParkSense rear park assist system ensures that you have eyes on every area of the road, at all times. An SUV doesn't get called the "Family Watchdog" for nothing.

Price and Fuel Economy:

The base 2016 Journey starts at just $20,995. With a starting MSRP of nearly $10,000 less than the Durango, the Journey offers exceptional appeal for families on a tighter budget. In an effort to keep the savings rolling, the 2016 Journey gets an impressive 26 miles per gallon on the highway, and can go up to 500 miles between fill ups.
Test Drive Each Model at Kendall Dodge Chrysler Jeep Ram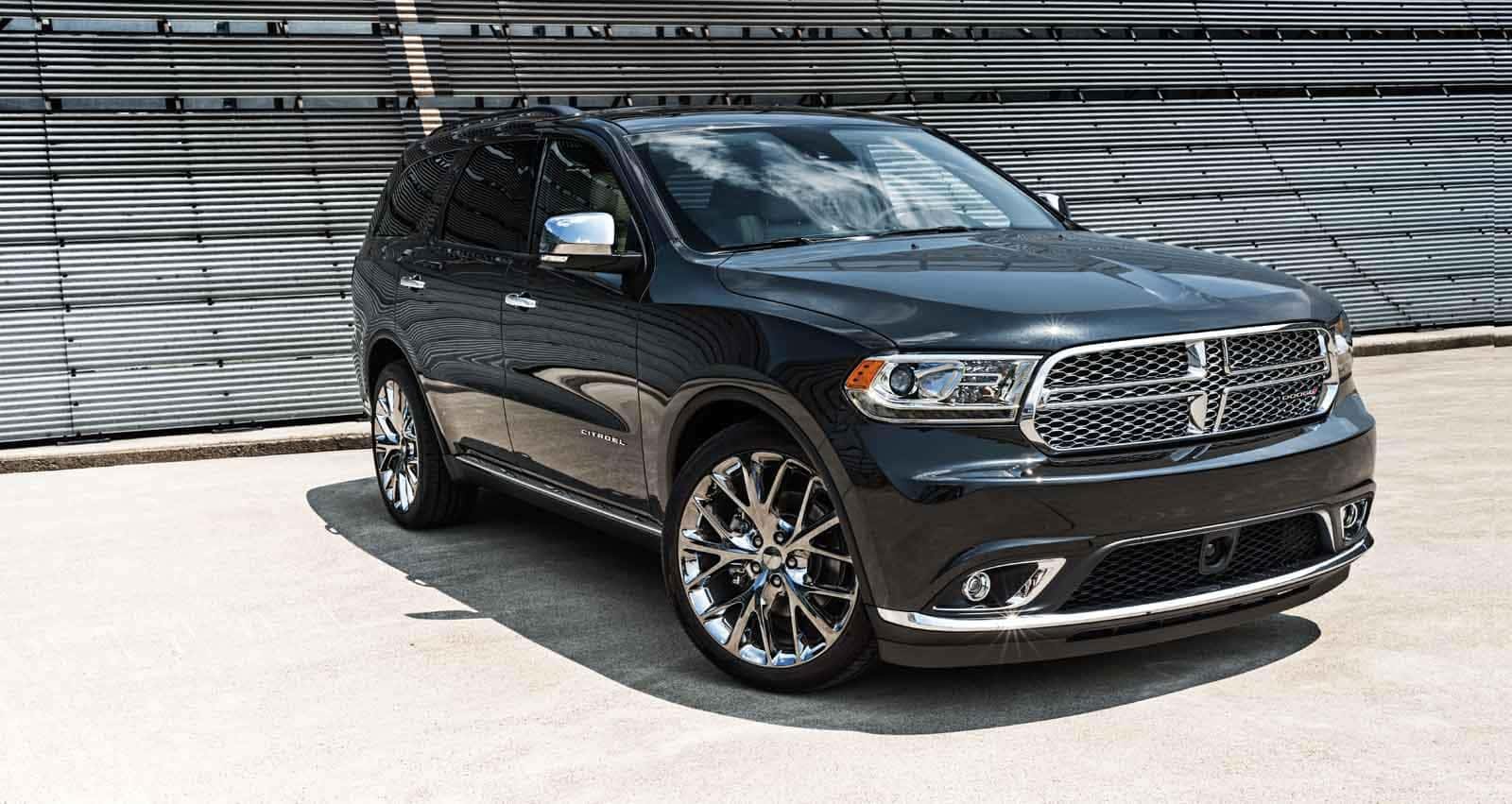 Here at Kendall Dodge Chrysler Jeep Ram, we have a great inventory of the entire Dodge lineup. If you are searching for a great family vehicle, then come down to Kendall Dodge Chrysler Jeep Ram to take the Journey and Durango for a test drive. See for yourself everything these SUVs have to offer, and why we think they make some of the best options for families in the entire automotive marketplace.
Kendall Dodge Chrysler Jeep Ram has an exceptional team of dedicated individuals who will help anticipate and fulfill all of your needs. If you are unsure of what you are looking for, come in and discuss your preferences and must-haves with one of our friendly team members. We are always here, and can't wait to help you find the perfect vehicle for your family!