Dodge Dart is named 2014 Connected Car of the Year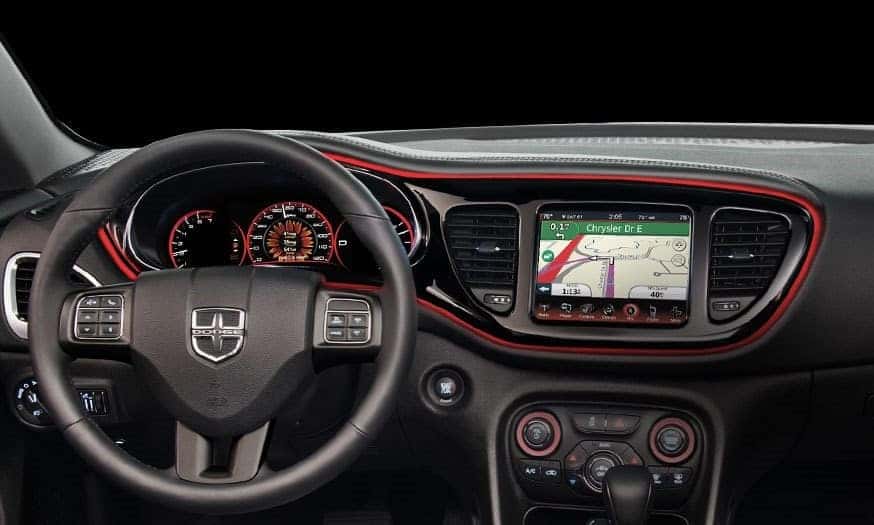 Let the party begin! Dodge has, to no surprise, been getting recognition for its great vehicles, from the Dodge Durango to the Dodge Dart, and it looks like that isn't about to stop anytime soon. It seems that the state-of-the-art available Uconnect system has turned more than a few heads, and now the Dodge Dart has been named Connected World magazine's 2014 Connected Car of the Year. Let's take a closer look at the award.
It was presented on stage at the Connected World conference Pavilion at the 2014 Chicago Auto Show. Basing their selections on what they describe as "the ideal mix of safety, convenience and infotainment technology," the magazine's editorial team presented this award in six different vehicle classifications including: small, midsize, luxury, ultra-luxury, green and truck. The small-vehicle category was highly competitive, but that didn't stop the 2014 Dodge Dart from taking home the honors.
The Dart's available Uconnect system is based around an amazingly big, bright 8.4-inch touchscreen, which is the largest in its class. "The Connected Car of the Year Award is confirmation from a third-party source that the Dodge Dart is at the forefront of technology in its class," says Tim Kuniskis, president and CEO of the Dodge Brand. "The Dart's available Uconnect® system with the 8.4-inch touchscreen is world class, intuitive and easy to use. When you add the Dart's unsurpassed-in-its-class 10 air bags, 7-inch TFT LED instrument cluster and available Rear Cross Path detection and blind-spot monitoring, it really does offer the latest high-tech features designed to keep our customers connected, and all at a tremendous value."