Dodge Daytona Still A Prize After A Decade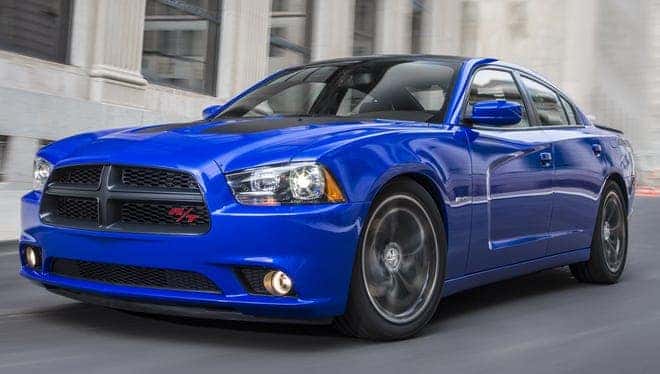 As many iterations of the beloved, Dodge muscle family have been created over the years, but a decade ago one particular iteration carved out it's space things to its beloved heritage, dating back to some of the earliest Dodge vehicles. When we talk about the Dodge brand, we are primed to mention the great resale value Dodge muscle cars retain. We look back this at of a decade-old Dodge Charger Daytona that was first introduced as a symbol of the racing heritage. So, ten years later we are curious of the ROI (return on investment) for this 2013 Charger Daytona.
The Addition of V8 Power
What began as the Dodge muscle car offering strength became customers finally having access to tremendously powerful engines with the expansion of V8 engines. Those V8s started a trend from those initial Chargers to the ones that represented ever so noticeably how far Dodge had come with the 2013 Daytona back then and today in the SRT, SRT Hellcat, and SRT Hellcat Redeye variety of muscle cars. While we have seen the plans Dodge has made to push forward electrified technology in their muscle cars, let us examine the 2013 Dodge Charger Daytona further.
Dodge Excellence Remains
Of course Dodge has found ways to revive and tap into previous generations, offering throwback appearance packages of their famed vehicles, just like the 2013 Dodge Charger Daytona. The 2013 variation carried four body color options including pitch black, bright white, billet silver, and Daytona blue. Owners enjoy the 5.7-Liter V8 engine that races from 0 to 60 MPH in 6 seconds. The nifty 20-inch polished aluminum wheels sold with glossed back inlays, gloss black wing mirrors, front grille, side skirts, and various rear bumper inserts. The interior carries the Nappa leather selection still found in the highest tier muscle cars produced by Dodge. Owners note a not-bad-for-2020-standards with their 2012 produced 8.4-inch touchscreen infotainment system, however the 10 speaker, 552 watt Beats audio system still holds as impressive no matter how much time passes.
Exclusivity Always Keeps Value
Just 2,500 of these 2013 Dodge Charger Daytona models were made in 2012, serving as a way to offer exclusive cars to help garner interest. The result is about 50% value retained, even after a decade passing by. The $15,000 price point is quite impressive, as the vehicle was $32,000 MSRP in 2012. The value might rise to even higher heights with the EVs coming and gasoline vehicles set to become a rare find as this century goes on. Check us out today in Kendall!
The future is quickly approaching and our goal is to remain as prepared as we are today at providing our customers with the newest Dodge vehicles!
Buy Dodge Rides From Anywhere With Our Help! 
Want to see what we currently have in stock? It's easy online to show off our new vehicle inventory, including the 2023 Dodge Challenger. We can even appraise a trade-in or vehicle you want to sell online. We're all about helping our customers enjoy their shopping experience. We have a friendly and passionate sales team that will make your buying, leasing or selling needs.
We have a whole bunch for others to choose from. We can also help our customers out with any auto financing team they might need as well. Don't forget we have a trained service team that can help with an online service appointment to get started on all maintenance work and repairs. We know what it takes to provide a worthwhile experience. Allow us the pleasure to help you today!