Dodge Expands Viper Customization Options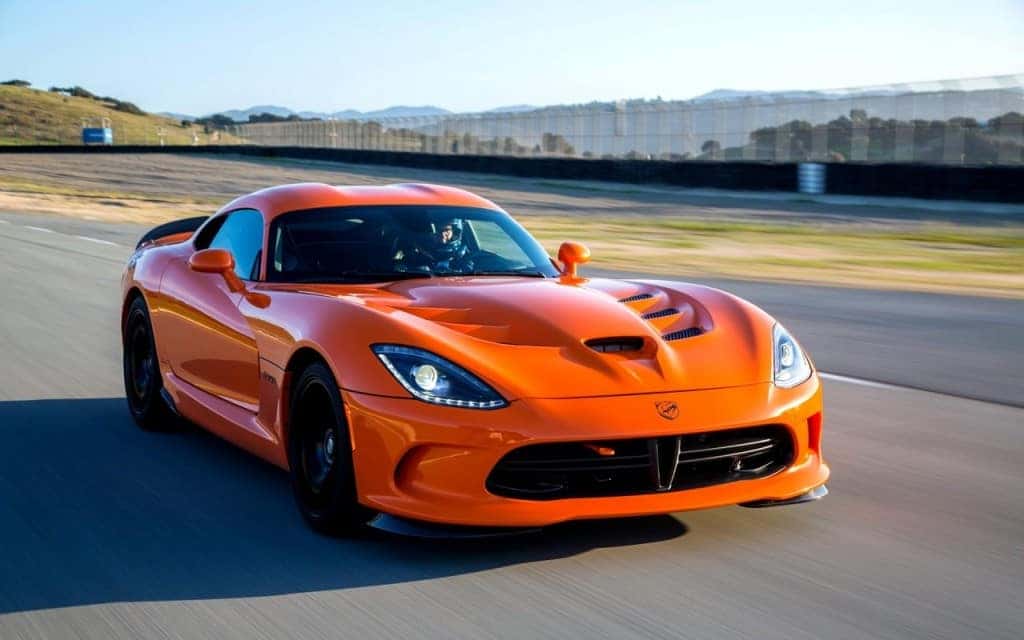 When you shop a Miami Dodge dealer for a 2015 Dodge Viper, you'll have a lot more options than what you see at the lot. In fact, you'll have 50 million options for your new Viper.
Dodge has expanded its customization options for the Viper with a new matte paint finish. Starting with the 2016 model, there will be 50 million possible combinations for customizing your new Viper.
The new matte finish will be available on 8,000 exterior paint color options in the Viper '1 of 1' program. The matte finish will also be available on 24,000 strip options. With the addition of the matte finish, the paint and stripe options have now doubled to 16,000 and 48,000 respectively.
In addition to the new matte paint finishes, the program also includes satin chrome details and satin black badging.
Each Dodge Viper is hand-built and hand-painted, which allows for greater flexibility in the finishing options. It takes between 145 and 160 hours to prep and paint the Viper. The personalized touch allows for more customization options, which accounts for the millions of combinations available for the new Viper.
Stripes are hand-painted — not decals. Adding a stripe takes an additional 18 hours. Different models have different stripe options. A GTS stripe running from the front to rear fascia is available on the ACR, GTC, GT and GTS models. An SRT stripe running from the clamshell hood through the roof to the rear hatch is available on SRT and GTC models. An ACR center stripe and driver's side stripe are available on the GTC and ACR models.
Besides the paint job and stripes, Viper owners can choose other personalization options such as an instrument panel badge with the owner's chosen name.
Customers can build their own Dodge Viper with the Design Studio on the Dodge website. As customers make their choices, they can sit in a virtual cockpit to see how each selection changes the look of the vehicle. The program can also show what the car looks like in a virtual environment and can provide photos to share through email or social media.
No two buyers are able to place an order for the exact same configuration in the same model year, ensuring that each Viper is unique to the owner. The customization system is only available for customers, not for dealers.
Buyers will be able to start placing orders for the new matte finishes starting in July.
Visit Kendall Dodge Chrysler Jeep Ram, the top Miami Dodge dealer, today to take a test drive of the 2015 Dodge Viper and feel the power and luxury it has to offer for yourself. Then use the Viper design software to create your own custom model.