Dodge Finishes Atop J.D. Power's 2020 APEAL Study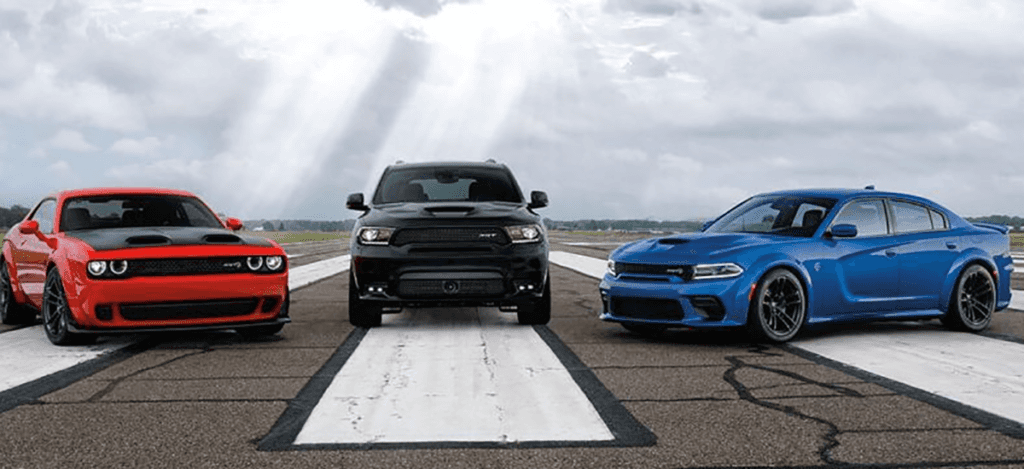 Photo credit: FCA
Dodge is standing on top of the automotive world, yet again. The award season is upon us before the new model year entries begin to roll out and Dodge has earned more recognition. J.D. Power's APEAL Study has listed Dodge on top in 2020. Among all Mass Market brands, Dodge finished on top with a score of 872. Ram finished second, just one point behind Dodge with a score of 871. The segment average was 838, so both Fiat Chrysler Automobiles (FCA) brands were greatly ahead of the competition. Out of 87,282 owners of new 2020 model year vehicles, who owned their vehicle for at least 90 days, this study was created. Conducted over a four-month stretch from February through May 2020 created the results the Dodge brand can be proud of. 
Looking Into the APEAL Study
The 2020 U.S. Automotive Performance Execution and Layout (APEAL) Study is based on an automotive company's ability to offer what customers expect from each respective brand. Dodge represents to buyers a company that offers its buyers blazing-fast vehicles with top-notch performance, as well as a comfortable ride that looks bold and stylish across all segments. The latest Dodge product will be offered later in 2020, a new Challenger trim called the Super Stock that offers an impressive 807 horsepower. This is even more horsepower than the famed 2019 Challenger SRT Hellcat Redeye. 
What This J.D Power Study Tells Us
When taking a look at the numbers of J.D. Power's 2020 APEAL Study, Dodge finished way ahead of other brands. Honda, an impressive brand in its own right actually finished 32 points behind the Dodge score of 872. The reason Dodge earned its rating is that it has stayed true to its reputation and maintained its focus to push the boundaries of engineering. No other brand has placed as much effort to offer drivers as much strength and horsepower at an affordable price. Customers know they are getting their bang-for-their-buck with Dodge. 
"Their owners do express a high degree of satisfaction with their vehicles. It's largely driven by performance, styling, and the large infotainment systems in the vehicles. Customers that are delighted with a vehicle are much more likely to purchase a more expensive vehicle from the same brand next time than those that are less satisfied, who are more likely to switch brands, " Dave Sargent, Vice president of automotive quality at J.D. Power
The Dodge Line-Up Is Here At Kendall Dodge Chrysler Jeep Ram
Want to save big on a new Dodge Challenger? We're more than able to assist our customers for any buying, leasing, selling, or needs they may have. We can also help buyers trade-in their current vehicle. Our knowledgeable sales team shows off all our new vehicle inventory and high-quality pre-owned vehicles with pride. 
If you're curious if you should buy or lease, let us assist you to make the best decision. We are ready for trade-ins and selling vehicles as well. Allow us to fix your vehicle or maintain it with a simple online service appointment. Allow us the pleasure to help you save and keep your vehicle running smoothly for years to come!