Dodge Introduces New SUV Product, But Will it Come to North America?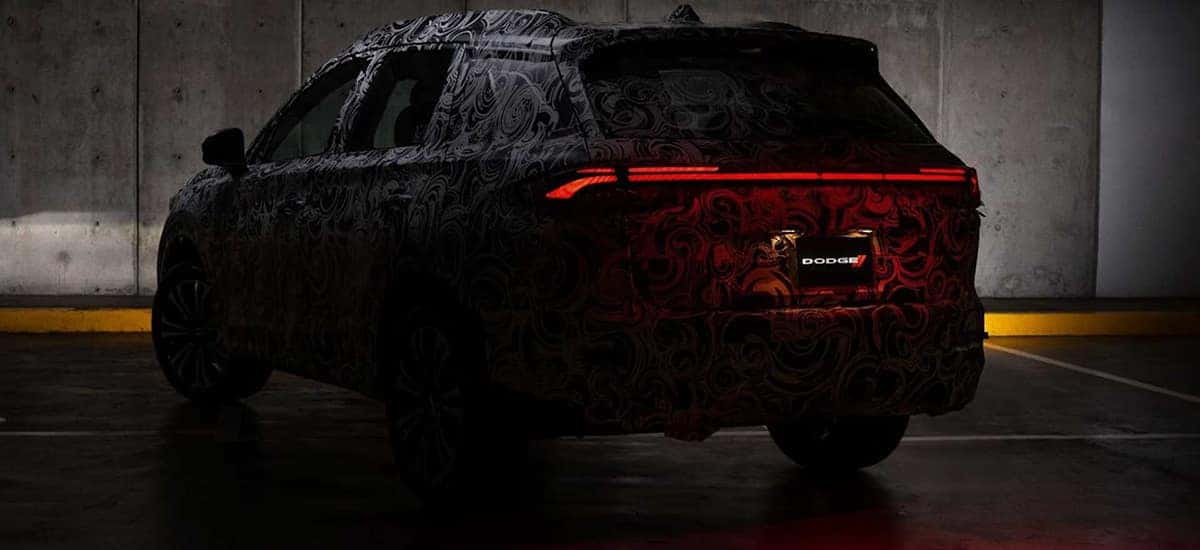 Photo Credit: Dodge
New Dodge vehicles are available at one of the most popular Dodge Dealer superstores in South Florida located at Kendall Dodge Chrysler Jeep Ram. There's a reason our shoppers come to us to feel welcomed and drive home the newest Dodge muscle cars, impressive SUVs, and service their vehicles with our service team. The scenery of the fastest and exciting muscle cars might seem like a fantasy come true when onlookers look at the modern line-up offered now. As electric vehicles become more the focus of the attention, with Dodge advertising the future including a new electric vehicle for their muscle car lineup by 2024, we are observing the final days of gasoline vehicles. Dodge might have increased on providing an electrified experience for the future, but today we can offer reasons why owning a new Dodge muscle car is the right choice for customers that want the thrill of a heart-racing performance vehicle that comes with extraordinary styling and control for owners.
Relevant Considerations When Car Shopping
The most important truths for new car buyers to take note of when buying a vehicle; checking to see if there are awards that showcase how responsible a brand is at providing excellence from day one of vehicle ownership. Among those vehicles, Dodge is actually ahead of nearly every other automotive brand earning the top spot in 2020 and 2nd place finish in 2021 according to J. D. Power's Initial Quality Study. This is just one major step to take note of when purchasing a vehicle or leasing one. 
Extra Dodge SUV Option On Its Way
Dodge has always provided additional lengths to accommodate customers with the most innovative technologies and implementing the newest Dodge muscle car lineup with an improved product line. Fans and customers alike are more than likely more satisfied than most owners of new vehicles. The current formation of Dodge muscle cars (both the Charger and Challenger) haved presently concluded the last few years of the third generation variation with the next generation coming in a couple of years. We have learned the brand is witnessing record sales for these muscle cars. The Dodge brand has freshly bestowed evidence and development photos of a new SUV intended for the Mexican and possibly the South American market. The new Dodge SUV is orignated from the GAC GS5 SUV that is manufactured by Stellantis (parent company of Dodge) and sold in China and some South American counties exclusively. The GAC GS5 is an SUV that gives drivers the impressive turbocharged 1.5-Liter four-cylinder engine that profits purchasers with 150 horsepower and 173 lb-ft of torque.
The Dodge fanbase is more than happy with the set of Dodge muscle cars and their various trim options, but currently there is only one SUV (the Dodge Durango) and this new SUV will offer another new product. We invite our readers to come check out all the most modern Dodge vehicles available for a test-drive, we would love to see an added SUV join the Dodge Durango in the SUV segment. We are looking at a price range that is lower than the Durango in those markets. The Durango sells for $44,000 MSRP (Plus destination fee) for the South American countries that will receive the next Dodge SUV. The Dodge crossover segment dropped the Dodge Journey, but participation is expected for the engineers to offer customers a new option. We look forward to the day a new American version of the newest Dodge SUV arrives. 
While we are always captivated by the popular Dodge muscle car products, we invite our readers to come to check out all the latest Dodge vehicles ready for a test-drive.