Dodge Is Still In the "Golden Age of Muscle Cars" With More Hellcats On the Way?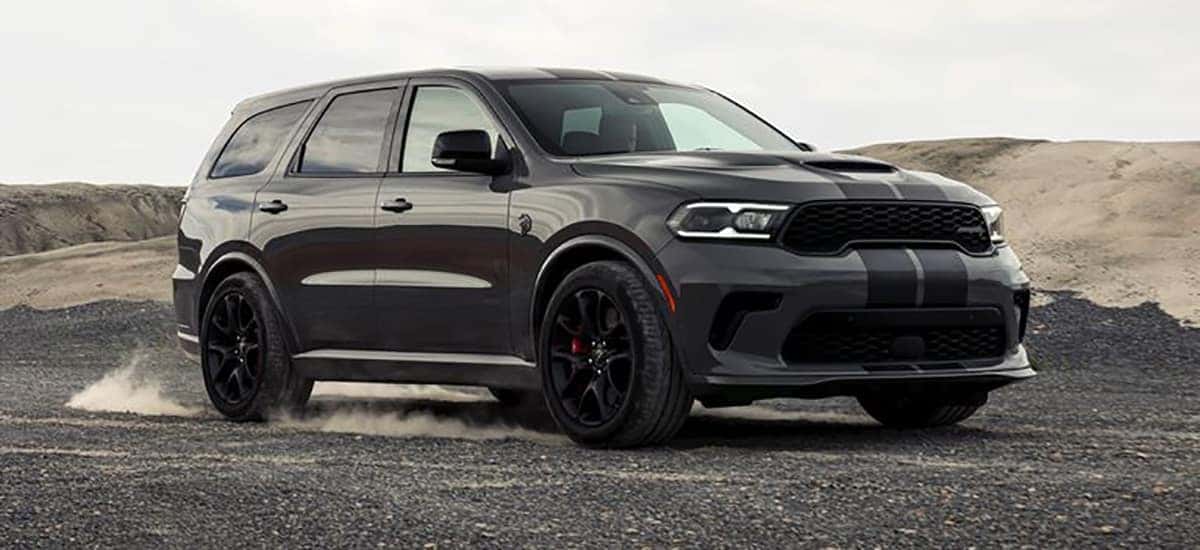 Photo Credit: Dodge
Are we in a renaissance with the muscle car segment? The truth can not scream more loudly that the muscle car era has extended into the new decade. These 20s might not be known as the Roaring 20s, but plenty of happy Dodge owners might say otherwise. The introduction of the newest Dodge muscle car last year, the 2021 Dodge Challenger SRT Super Stock brought home a stock engine with more than 800 horsepower in its sleek, bold design. The proof is in the future of Dodge for where to find out exactly how much better this renaissance of muscle will continue. 
Where WIll Dodge Go Next?
Certainly, Dodge was not aiming to create electric muscle cars; at least not any time soon. Dodge does not have any EVs currently, but now that Stellantis has taken over for the Dodge brand, we can expect this new company to evolve the brand. In all, the merger of FCA and PSA Groupe to form Stellantis was valued at over $52 billion dollars! With all the changes, however, that doesn't include removing the popular Dodge muscle entries, the Charger and Challenger. Both of these Dodge muscle cars have surged in popularity since they made their debut in the mid-2000s and haven't stopped becoming more well-known and powerful. 
Dodge To Create More Hellcat Models?
We have learned Dodge is expected to build many more supercharged V8 engines before the change and shift of muscle cars turns towards electric vehicles. The truth is, we know there will be more Hellcat vehicles. Dodge recently added a few months back a Hellcat for the new 2021 Dodge Durango three-row SUV. The Durango SRT Hellcat will only be around for the 2021 model year, but we might see another Hellcat come into the picture. Owners love the sound of over 700 horsepower surging ahead and the speed that comes with these wicked vehicles. One reason customers might not want to switch to EVs just yet isn't that Dodge hasn't come out with those vehicles, but because the price would be too high. 
"The whole world is going to shift to electrification, right? We know this is coming. The whole world's going to get there and when it does, the price point of that technology is going to come down and the crazy people are going to take the electrification that has now become accessible from a price point and make that performance-based instead of economy-based," Tim Kuniskis, Dodge CEO
While we wait for the news of a Dodge EV, we know the current lineup of Dodge products has never been more fierce and powerful. The truth is that we can help buyers find their right pick and assist in the buying or selling of any vehicle. We're ready to help, ask us for assistance at Kendall Dodge Chrysler Jeep Ram. We represent our brands to the best of our abilities and look forward to providing a remarkable experience the whole way through. 
RushTo Kendall Dodge Chrysler Jeep Ram Today
Today, we still can accommodate those who prefer to shop online, but we've done our part to ensure a safe and friendly experience buying in person. Let us assist as we advise our customers to go through our massive new vehicle inventory and pre-owned vehicle inventory to find the right vehicle. Don't forget, we are also able to fix and bring older vehicles up to speed. We're ready to provide the right assistance in a timely manner. 
Allow us to repair your vehicle or maintain it with a simple online service appointment. Grant us the pleasure to help you save and keep your vehicle running smoothly for years to come. We look forward to being the right dealership for you and your family, business, and friends. Leave us a review to let us know about your experience with us and we hope to see you again soon!