Dodge Launches New Incentive Program For 2019 Charger, Challenger, and Durango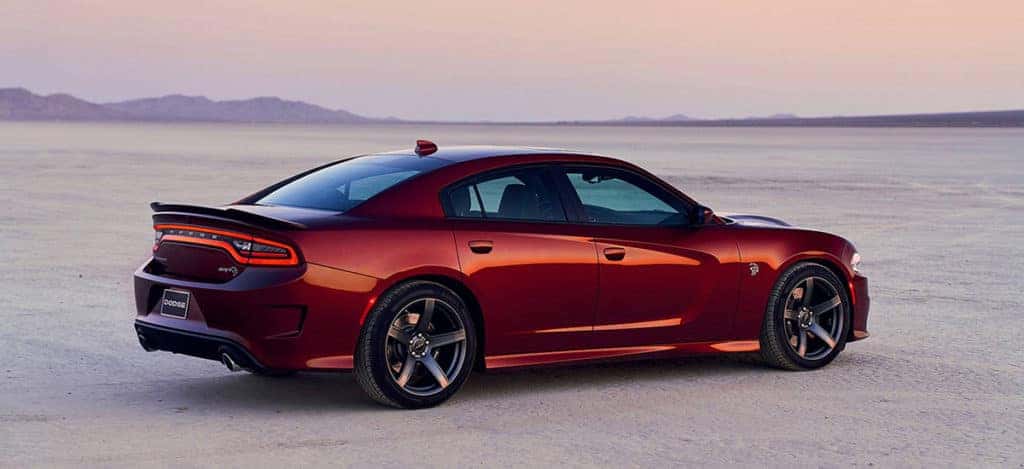 Photo credit: Dodge
After receiving word on their success in the second quarter of 2019, Fiat Chrysler Automobiles (FCA) has launched a new incentive program for their Dodge brand. The company grew in North America with sales bringing in profit at a 12% increase and now they will pass on some of the growth to consumers. Dodge announced they will give buyers of the 2019 Dodge Challenger, Dodge Charger and Dodge Durango (the three most popular Dodge branded vehicles) a major discount on their most current products. We're just as excited as are many current and interested Dodge fans are, considering how deals this good rarely come around.
How the Deal Works
Known as the Dodge Power Dollars, complete with a new commercial, Dodge will give $10 off for each horsepower under the hood of the Dodge vehicle a consumer buys. So, for those looking for the most powerful Dodge Challenger in production, the wicked fast Dodge Challenger SRT Hellcat Redeye, customers get $7,970 off the vehicle. The SRT Hellcat Redeye boasts an intense 797 horsepower and offers the highest amount the Dodge Power Dollars deal available. This is an incredible deal that has already started across Dodge dealerships everywhere!
More About the Dodge Power Dollars Deal
The program will run starting August 1st through September 3rd, 2019. Across all trim and powertrain levels for the 2019 Challenger, Durango and Charger, consumers will be able to save some serious money. The base model Dodge Challenger is the SXT, which supplies 305 horsepower, so customers would save $3,050. The entry-level Charger is also the SXT, supplied with a 292 horsepower engine, so customers instantly save $2,920. The entry-level Durango is the SXT as well, offering 293 horsepower and the highest trim level is the SRT Durango, which hits 475 horsepower. The savings for customers would be $2,930 and $4,750 respectfully.
Let Everyone Know About This Dodge Deal
Dodge is not going to be silent about this remarkable deal. When speaking about this new program, Tim Kuniskis, Global Head of Passenger Cars for Dodge and SRT added about how excited they were to gain new customers to the Dodge brand, highlighting what makes Dodge vehicles so fun and entertaining to drive.
"Dodge has more horsepower than anyone else, and we want to share it and give those who have always wanted more the ability to get more. The goal is to grow to a half-billion horsepower before the end of the year," Tim Kuniskis, Global Head of Alfa Romeo and Head of Passenger Cars for Dodge, SRT, Chrysler and Fiat for FCA in North America
Come Find the Best Deal In Kendall
We want our customers to experience the best savings with this new program at Kendall Dodge Chrysler Jeep Ram. Let us showcase the latest lineup of new Dodge Challengers, like the 2019 Dodge Challenger. Want to drive a new SUV? Consider the 2019 Dodge Durango.
We even have the 2019 Dodge Challenger SRT Hellcat Redeye and are prepared to help customers save the aforementioned $7,970! For those that want the best of the best, you know where to come to save big!
Is your vehicle's air conditioning working well? How are those windshield wipes? We can handle repairs for our customers. Trust our knowledgeable service team and we'll get your vehicle back to you quickly. We hope to see you at Kendall Dodge Chrysler Jeep Ram for all your automotive needs. Come in today!