Dodge Launches New #TheMuscleBehindUs Campaign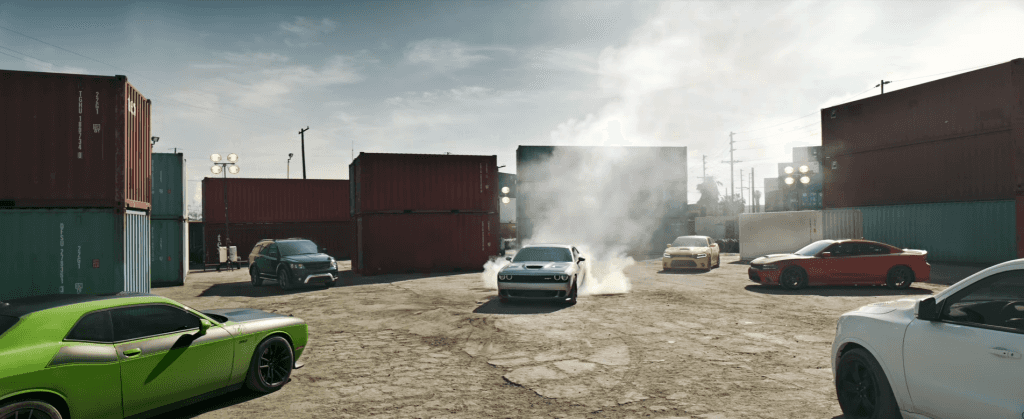 Photo credit: FCA
Dodge has launched a brand new initiative known as #TheMuscleBehindUs campaign. This can be found across all of Dodge brand's social media platforms including Instagram, Twitter, Facebook and YouTube channel, as well as the DodgeGarage website. This social campaign invites enthusiasts to send their stories and photos of their heroes who are helping others and working on the frontlines of the Coronavirus pandemic crisis. For those who want to highlight the feats they've seen of loved ones, neighbors, and friends, tag those images using #TheMuscleBehindUs hashtag. 
More On the Launch of This Campaign
In addition to finding ways to showcase the strength of the those helping others, Dodge has debuted new #TheMuscleBehindUs 30-second videos "Strength" and "Horsepower," which can be found on the brand's social media channels, showing respect to essential workers, a broad range of heroes such as paramedics, policemen and policewomen, firefighters, doctors, nurses, grocery workers, utility workers and freight drivers and restaurant employees. 
Dodge Looks To Entertain and Inspire
Not only is Dodge looking to honor those working in the midst of these unexpected times, but Dodge is also hoping to entertain and promote images and videos of hope. Dodge will choose the most compelling stories/photos to build content for a massive social series featuring these heroes across the brand's social media channels and on DodgeGarage.com. Dodge will launch content across all its social media channels to keep those in the Brotherhood of Muscle entertained at home, providing weekly quizzes and other engaging content for viewers to enjoy. Feel free to submit and keep looking for new material posted daily across all the aforementioned platforms.
Dodge Thanks All of the Brotherhood of Muscle
Within the Dodge brand's #TheMuscleBehindUs social campaign is highlights of the Brotherhood of Muscle campaign launched last year. Famous Dodge enthusiasts like Bill Goldberg have returned to give thanks and offer the opportunity to recognize those who serve as first responders and other essential workers working right now on the frontlines of the pandemic crisis. 
"Dodge wants to honor those on the frontlines of this crisis who are working fearlessly everyday to protect our communities and the people who live in them," said Tim Kuniskis, Global Head of Alfa Romeo and Head of Passenger Cars – Dodge, SRT, Chrysler and FIAT, FCA – North America. "We're calling upon the Brotherhood of Muscle to tell us the stories of the heroes in their lives who are performing extraordinary work, day in and day out, during this pandemic, and we'll share the most compelling stories and honor these brave individuals across our social media channels, including a page dedicated to them on DodgeGarage.com."
The Dodge Line-Up Is Here At Kendall Dodge Chrysler Jeep Ram
Want to save big on a new Dodge Challenger? We're more than able to assist our customers for any buying, leasing, selling or needs they may have. We can also help buyers trade-in their current vehicle. Our knowledgeable sales team shows off all our new vehicle inventory and high-quality pre-owned vehicles with pride. 
Dealing with problems with your current vehicle? Is it not running well or needs some work? We're still here! We are able to make sure you're back on the road fast with our experienced service staff. Make an online service appointment and we can help you with your vehicle problems in a timely fashion. We look forward to being your center for all things automotive, even during these unprecedented times!