Dodge Teams with Comedians for Dart Ad Campaign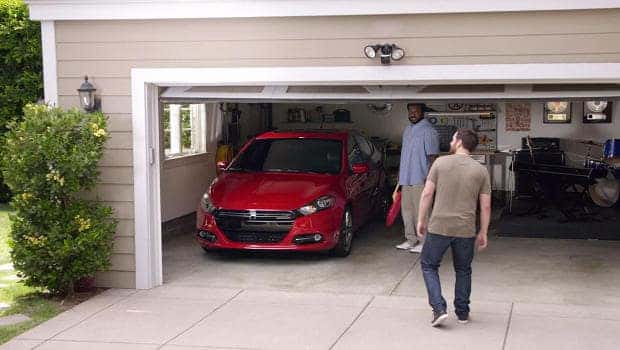 While a lot of attention has been placed on Dodge's new plan to become a performance brand, which spawned the Dodge Challenger and Charger SRT Hellcat (the two fastest production cars in America), cars like the Dodge Dart and Dodge Journey have been somewhat left out.
With a new promotional campaign, however, Dodge is giving the Dart some much deserved attention. The company released a series of incredibly hilarious commercials starring The Office's Craig Robinson and New Girl's Jake Johnson. The two have never actually worked together on a TV show or movie, but according to Dodge the two make a naturally perfect comedic pair.
After discovering that the commercials were directed by Jody Hill, known for  Eastbound & Down and Observe & Report, however, it's not surprising that Robinson and Johnson were able to give such great performances.
Dodge has made humor a part of its official ad strategy ever since the 2010 Superbowl. Last year, Anchorman star Wil Ferrell reprised his role as Ron Burgundy for a series of commercials for the Durango.
The latest campaign stands out due to the quality and acting from Robinson and Johnson. If you did not know you were watching a commercial, you might mistake it for a skit or scene from a sitcom.
If anything can be learned from this series of ads, it's that you don't stand between Craig Robinson and his Dart. Check out the full series below: