Dodge to Become Performance-Only Brand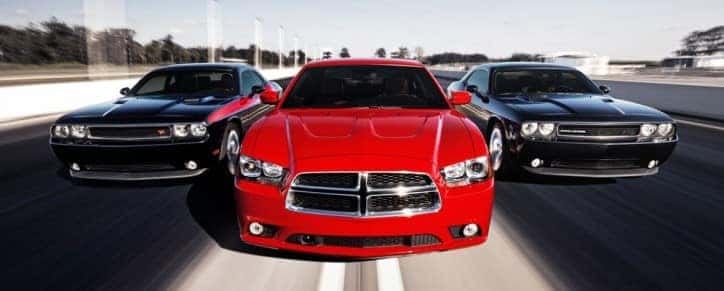 As Fiat Chrysler prepares to launch its new multi-year plan for its growing list of car brands, the spotlight is on Dodge as news leaks about the brand and how it will fit into its parent company's overall strategy.
The news doesn't look good for family-friendly vehicles like the 2014 Dodge Durango, as the news states Fiat is planning on turning Dodge into a performance brand.
To car enthusiasts, however, the Dodge brand has already been that for quite some time, as Dodge's popular Challenger and Charger tend to command most of the attention in the press. But contrary to popular belief, the brand still has some pull when it comes to the old people carriers–specifically the Dodge Grand Caravan–which sold over 13,000 units in April 2014, making it one of the top 30 best-selling vehicles in the U.S.
If Fiat Chrysler were to transition the Grand Caravan and other people carriers, such as the Journey, out, that still leaves the company with the budget-friendly Dart and Avenger. The Dart, which has quite a few performance options, could stay on with a bump, but the Avenger, which has actually seen a big boost in sales over the past couple of years, may be on the chopping block in the years ahead.
With more focus on performance, however, the Challenger could catch up to sales of other classic American muscle coupes like the Ford Mustang and Chevrolet Camaro. As the Challenger has had a slow start, some would think that could be a difficult task, but the appeal of the Challenger is catching on more and more, while sales of the Mustang.