Dodge's WWII Vehicles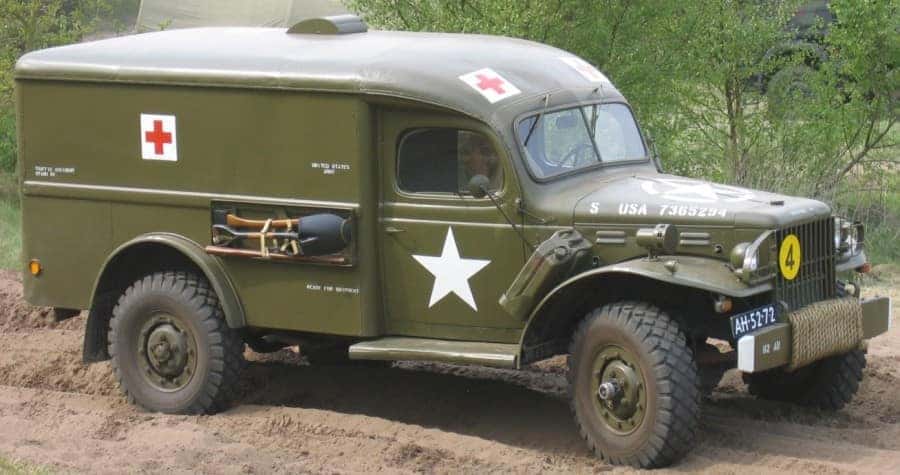 The trucks at your local Dodge Ram in Miami are backed by a long American history. The brand has a reputation for building reliable vehicles that always perform when you need them to.
That reputation stemmed in large part due to the company's role as the producer of desperately needed vehicles for both the first and second world wars.
From ambulances to reconnaissance vehicles, Dodge carried Americans through the turmoil of war, and soldiers depended on them for protection and mobility in severely trying situations.
The company created their first strictly military vehicle in 1939. It was a half ton 4×4 that entered production in 1940.
But when the country officially became involved in WWII, Dodge released the G-505 WC 1/2 ton series of military trucks. They were contracted by the War Department, and almost 80,000 of the 38 different models were produced between 1940 and 1942.
The company then introduced the G-502 3/4 ton 4×4 in '41, and that model was also used for various services.
Carryall
Dump Truck
Reconnaissance
Van
Workshop
Ambulance
Radio Truck
Maintenance
Telephone Line Installation
80% of the parts in the 1/2 tons were interchangeable with the 3/4 tons, making it easier for military personnel to repair as needed and get where they needed to go.
In addition to all of the Dodge trucks that were being sent to Europe, another request was made by China who was fighting with the Allies against Japan.
While other automotive makers said they were too busy to increase production, Dodge used an earlier prototype to begin rolling out the 15,000 trucks.
The specs were continuously being altered because more and more requirements were received from China, asking for very large 6-cylinder engines, 5-speed transmissions, and so on.
Though it wasn't believed that Dodge would have all the parts to pull it off, the company came through. The trucks were used on incredibly tough, makeshift roads to move goods, though not for very long.
Ultimately, with advancements in aircraft engineering, the Air Force found they were able to deliver more supplies faster.
Today, many enthusiasts collect and restore these vintage military vehicles. And by looking at the trucks, it's easy to see the roots of the Power Wagon and other pickups that were to come later.