Does Dodge Plan To Add More Drag Racing Challenger Models?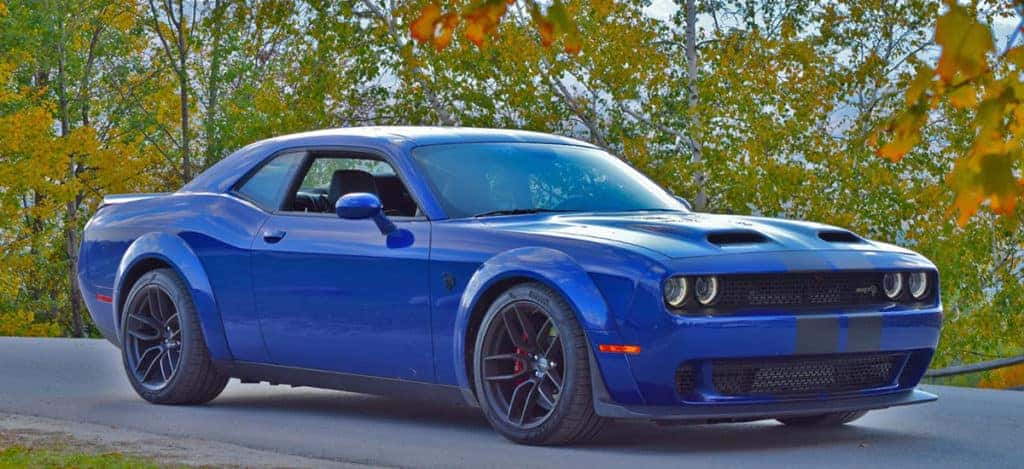 Photo credit: Dodge
The Dodge brand is not done fulfilling their line-up of muscle cars that can hit the racetrack and provide solid racing times. The next high-end Dodge performance models will be made according to Mopar Insiders. Mopar, the brand that supplies all parts and services for Fiat Chrysler Automobiles (FCA), the parent company of Dodge, has been putting together new parts that will go into a track-ready Challenger in time for the 50th anniversary of the Dodge Challenger. 2020 will mark the half-century mark for the premiere Dodge muscle car. 
Dodge Gears Up For New Challenger
FCA and Dodge made headlines when they released the drag racing monster known as the 2018 Dodge Challenger SRT Demon, which provides an immense 840 horsepower and finished a quarter-mile stretch in less than 10 seconds! Dodge didn't stop there with their drag racing muscle car ideas. The debut of the 2019 Dodge Challenger SRT Hellcat Redeye and this year's Dodge Charger SRT Hellcat Widebody have only further shown how dedicated Dodge is towards supplying customers with excellent choices to use on the race track. So, where does that leave Dodge today? The latest rumors have Dodge taking parts out of the fifth-generation Dodge Viper ACR and they will add the ACR badge onto the Challenger as well, according to the report. An adjustable carbon-fiber rear wing and detachable front splitter might be added to the upcoming Challenger.
End Goal For Dodge
Is Dodge aiming to appease drag racers yet again? Many speculate that the goal started by Dodge years ago is still in full force. The Dodge Challenger surpassed the Ford Mustang and Chevrolet Camaro in total sales for the third-quarter of 2019, only adding fuel to the fire inside Dodge to create the next top-notch muscle car for customers. Mopar Insiders has also noted the Challenger ACR model might only carry a lone seat for the driver, with the passenger seat and rear seat going for a single dollar each, just like the Challenger R/T Scat Pack 1320 and SRT Demon seating. These reports are especially exciting for Dodge enthusiasts and muscle car lovers, aside from the drag racing fanatics the brand has. That's exactly what Dodge and FCA hope to provide, better engineering and faster products for their most hardcore supporters that push the limits of what these muscle cars can do. Want to know what it's like to have the intense horsepower and tight handling provided with a Dodge muscle car? 
Experience Our Latest Dodge Vehicles With Us!
Rush over to Kendall Dodge Chrysler Jeep Ram to get your hands on the newest Dodge muscle cars. We are thrilled to offer both the 2019 Dodge Challenger and 2019 Dodge Charger. Come to us with all your buying, leasing, selling or trade-in suggestions you have. Our professional sales team is here every day to assist with all your automotive needs. Thinking of going with one of our quality pre-owned vehicles? We're ready when you are!
Don't look anywhere else for repairs or maintenance on your ride. We can help you get your vehicle up and running like new with an online service appointment and make a visit to our service center. We hope you visit us soon for a total automotive experience at Kendall Dodge Chrysler Jeep Ram. Stop by and see why customers always return!