Drive Like a Pro with a Class at the SRT Driving School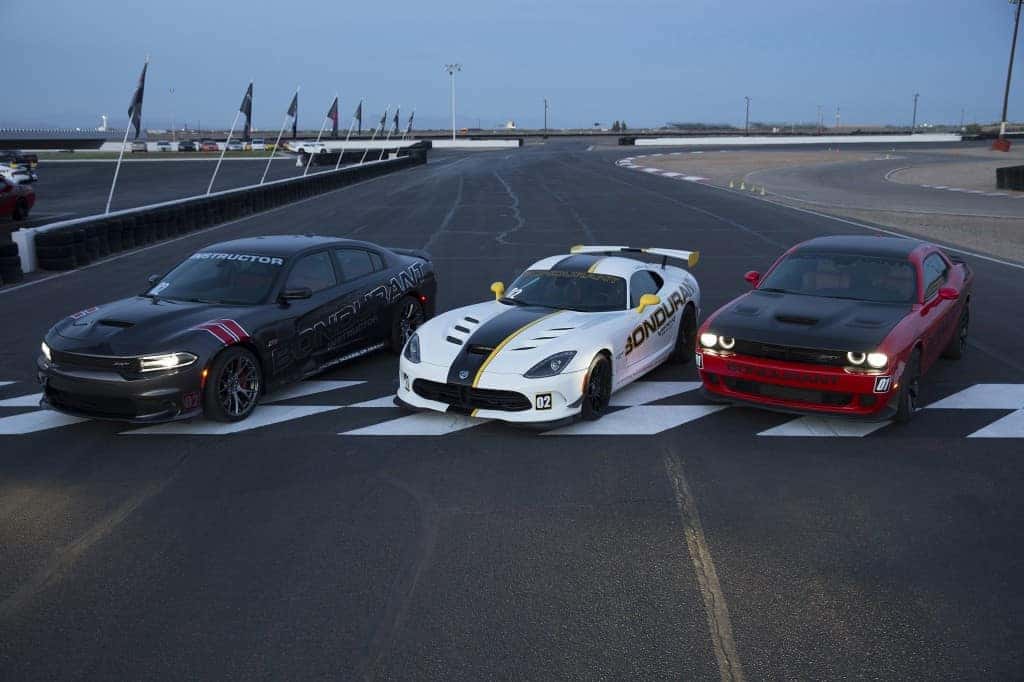 Do you own a Dodge SRT vehicle or will you in the future? If so, consider making a trip to take a high performance driving lesson at the Bob Bondurant High Performance Racing School. While anyone can fly like a bat out of hell when they put the pedal to the metal in a high performance SRT vehicle, that doesn't mean that they know how to optimize their vehicle's performance or safely operate the vehicle at high speeds.
In addition to taking general courses, the school also offers the SRT High Performance Driving School, which is a course specifically geared to SRT vehicles. The best part is that people who purchase a new SRT vehicle may be eligible to take the course for free if they sign up within a year of purchasing the vehicle.
The special SRT program is a one-day class where attendees learn the basics of racing, staying safe while driving at high speeds and all of the ins and outs to operating their SRT vehicle. If you have an SRT vehicle you will want to test its limits and this is your chance.
Learning how to handle your SRT could be the beginning of a long line of racing fun. If you can't make it out to Arizona, which is where the school is located, there are a couple local tracks that offer high performance driving lessons as well.
Are you ready to purchase an SRT vehicle and register for a free driving course at the Bob Bondurant High Performance Racing School? If so, check out our huge lineup of SRT vehicles at Kendall Dodge Chrysler Jeep Ram here. The first step to your racing dream is buying your racing car.
Photo source: Motor Trend