Drive safe this winter with the essentials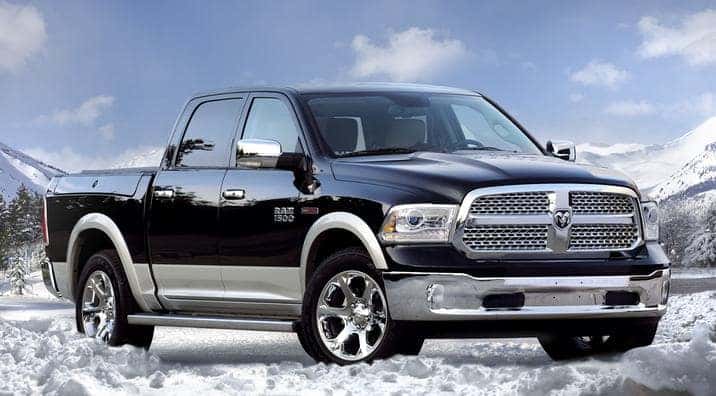 We are a little luckier than most of the country when it comes to winter down here in Miami. However, if any of you have to travel anywhere in the coming weeks that has wintry conditions, both we and Ram want to make sure that you are prepared. If you need something to handle that snow, a Dodge Ram for sale in Miami will do just the trick. If you are going to be headed into snowy conditions, always double check for the following things:
Ice Scraper/Snow Brush
Yes, that name tag or credit card may help you as an impromptu ice scraper, but if you don't intend on going at it all day, keep an actual ice scraper handy. There is nothing more dangerous than driving around with iced over windows and a car covered in snow. To make sure that it never happens, we recommend storing one in your car and never letting it leave. Easy access, safe driving!
Windshield Washer Fluid
This seems to be the one thing that runs out at the most inconvenient of times. Inconvenient, however, can often mean hazardous. If you are taking your Ram out in the snow, or in muddy terrain, losing that washer fluid can result in extremely low visibility due to salt, snow, and mud. To play it safe, keep an extra gallon in the backseat or RamBox, so you know you are set if the situation arises.
Extra Pair of Gloves
Using either of the first two things in the biting cold can be a little more than unpleasant. You'll get back in the car and barely be able to move. That amazing godsend of a heated steering wheel in your Laramie Longhorn isn't going to help you much if your hands are completely frozen. Remember that thing we all call a glove box? PUT A SPARE PAIR OF GLOVES IN THERE. It's a preventative measure, and one that your hands will most certainly thank you for. Gloves can even become handy in warm weather, so any run of the mill pair will do!
Drive safe, everyone!