How to Earn Jeep Badges of Honor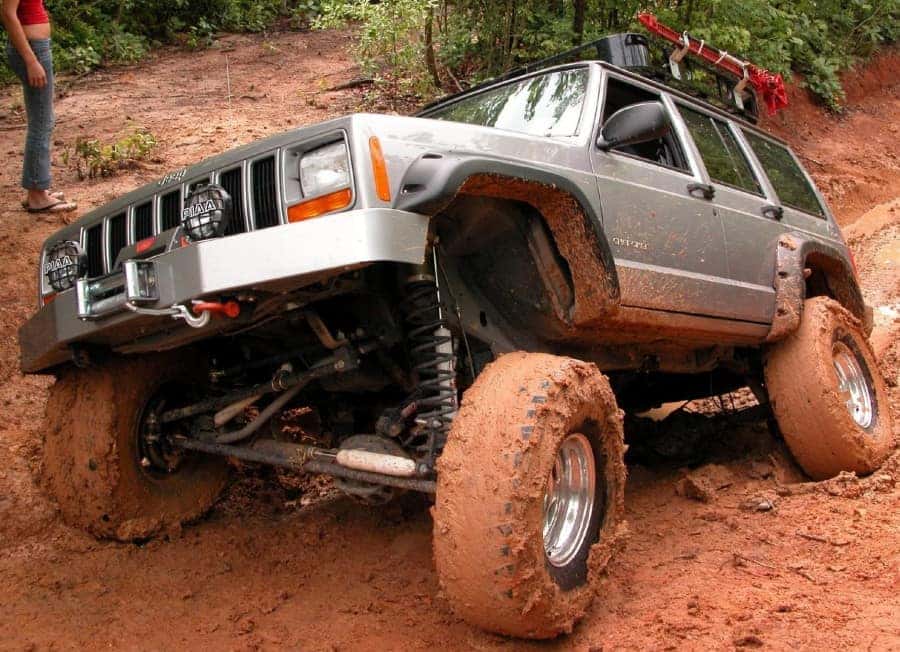 Whether you're a Jeep enthusiast with tons of backwoods experience or you're just learning about off-roading, you should know about Jeeps' Badge of Honor app.
Jeep dealers in South Florida encourage their fans to go out and get their vehicle badges covered in mud. So they created a fun, unique system for off-roaders who want to share their passion with others.
Using the app, you can participate in some of the most exciting, challenging rides available in the U.S. It also offers basic off-roading techniques for beginners and safety suggestions that are useful for anyone who's hitting the trail.
Specific off-road locations are featured with driving directions, detailed information about trails, and difficulty ratings. You can peruse the descriptions and use them to plan an exhilarating trip that will take your skills to the next level.
When you get home from your explorations, post photos for other adrenaline junkies to check out. And browse pics from like-minded individuals to get ideas.
Log your trip after you complete one of Jeep's official listings, and use the app to track your progress. You'll earn badges for your accomplishments as you go.
The points required for each level of achievement are illustrated on the app and the Badge of Honor Facebook page. Here's an overview of the points that are allotted for each activity:
Register = 100
Login = 10
Enter Vehicle Info. = 100
Check-in on a trail = 200
Shares = 5
Comments = 5
Media Uploads = 15
As you earn, add yours up and move from the Welcome badge to the Trail Expert badge to show that you're a true off-road master.
You'll be part of an elite group of Jeepers who play as hard as they work. Breaking boundaries with your Jeep requires a special kind of dedication, some serious guts, and a burning sense of adventure.
Not everyone has what it takes, but by downloading the Jeep Badge of Honor app, you can find others who do. Then you can celebrate what it means to really be an off-road fanatic.