eTorque Boosts Higher MPG for All-New 2019 Ram 1500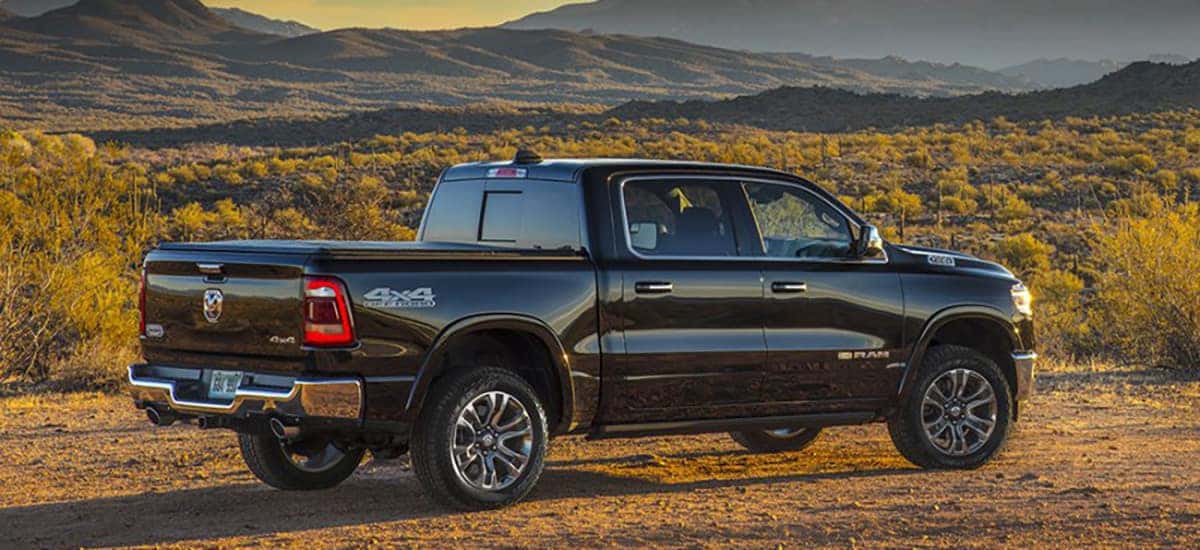 Photo credit: Ram
The all-new 2019 Ram 1500 HEMI V8 is poised to offer a much higher MPG in the mild-hybrid entry according to the Environment Protection Agency (EPA). Recently announced EPA mpg ratings for the 2019 Ram 1500 5.7-Liter V8 with eTorque mild-hybrid system show improvement from last year's ratings. The fuel economy increase brought on by innovation and government regulation are the reasons consumers will enjoy saving money and filling up less than ever before. What do the ratings look like for the all-new Ram 1500? The 2WD Hybrid truck has a rating of 17 city mpg and 23 highway mpg, which increased by two mpg because of the eTorque mild-hybrid system. Let's see how these numbers increased with new technology.
Into the eTorque Mild-Hybrid
Breaking down the new science and tech advances added to the all-new 2019 Ram 1500 pickup, it all begins with an electric motor that is connected to the engine through the accessory belt system. The electric motor adds up to 130 lb-ft of torque to promote the truck's launch and burst from the start. Smoothing out the power curve during gear shifts, the electric motor helps to ensure that the engine start/stop feature works without struggling to provide a seamless experience for the driver. The electric motor receives additional help by a small 48-volt battery system that has a capacity of exactly 0.4 kWh.
Comparing Ram VS Chevy
The importance of fuel economy has never been more important to consumers. So the all-new 2019 Ram 1500 eTorque allows drivers to gain that experience in a seamless way. The 2019 Chevrolet Silverado 1500, powered by a 5.3-Liter V8, gets the same mileage as the 2019 Ram 1500 when powered by a 5.7-Liter HEMI V8. However, just adding the mild-hybrid system wasn't the only steps Ram took to gain on the competition. The all-new 2019 Ram 1500 pickup has raised the bar among fans and critics alike due to its lighter, stronger and more advanced features, earning it the "Best of Show" award by Cars.com earlier this year.
The latest Ram 1500 comes with two engine options, both are available with the impressive eTorque system (standard on V6) and are designed with variable valve timing (VVT) technology. The other available powertrain option is the well-known and popular 3.6-Liter Pentastar V6 engine with VVT, also optimized for engine performance and fuel economy. A TorqueFlite eight-speed automatic transmission is also paired to both engines. With a weight loss of 225 overall pounds, 100 pounds of that weight due to the new 98% high-steel and aluminum frame being added, the push for a lighter, more fuel efficient Ram pickup that fans expected is here.
Crafted to Succeed
Lighter, stronger and wider than ever before, the all-new 2019 Ram 1500 is also more aerodynamic with detailed body lines and a new front grille that looks exciting for drivers – there's even up to six new grille designs available for customers to decide on (depending on the trim). With everything upgraded for the Ram 1500, there's so much that owners will gain. Drivers can seem for themselves what driving one is like with a visit to Kendall Dodge Chrysler Jeep Ram.
Go Further Than Ever Before With a 2019 Ram 1500
We have the exciting All-New 2019 Ram 1500 ready for your test driving experience. If you're looking for new and pre-owned Ram vehicles, look no further than Kendall Dodge Chrysler Jeep Ram. Find the 2018 Ram 1500 as well. Our professional staff help you with any buying, trade-in, selling or leasing. We hope you'll enjoy the full experience from start to finish.
Should you need any servicing, repairing or maintenance we can help you get your vehicle up and running like new with an appointment and visit to our service center. Our team is looking forward to seeing you soon at Kendall Dodge Chrysler Jeep Ram.