Everyone Wants To Get Their Hands On the All-New Jeep Gladiator Pickup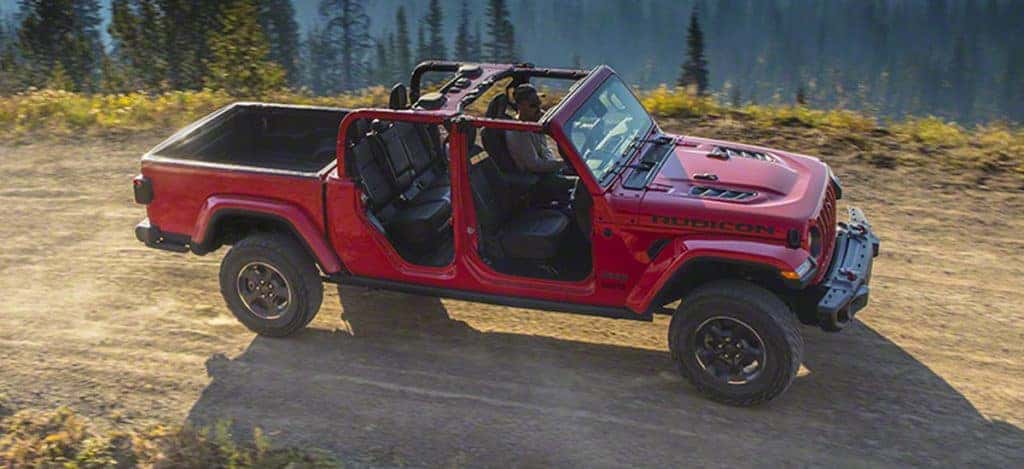 Photo credit: Jeep
Everyone can't wait to get their hands on the upcoming all-new 2020 Jeep Gladiator. How will this pickup do once it becomes available for all consumers later in 2019? Tremendous success is our guess as the latest all-new Jeep product is ideal for customers in so many ways. The release date has not been announced, but the world isn't going to wait for it. Considering all the attention the Gladiator has gathered, it's no wonder so many want to be involved with the Gladiator in any way they can.
Katzkin, a company known for their highly-respected and sought after custom-focused leather interior pedigree, has reached out to Jeep to join forces. They have worked previously with Mopar back in 2003 and have created a competition to help one lucky Jeep owner gain an entire interior transformation for free! The promotion will run during the 2019 Chicago Auto Show, which runs February 9 – February 18th, 2019. All it takes to enter the contest is owning a 2010 or newer Jeep vehicle and post a photo of the Jeep interior with the hashtag #katzkinjeep and state why said Jeep vehicle needs an upgrade.
"We've had the opportunity to work with the Mopar and the FCA Design Team to create complete customization packages for consumers (which) open the channels to a customer's true personality, blending it directly with the vehicle," said Doug Johnson, Katzkin's Director of OEM Development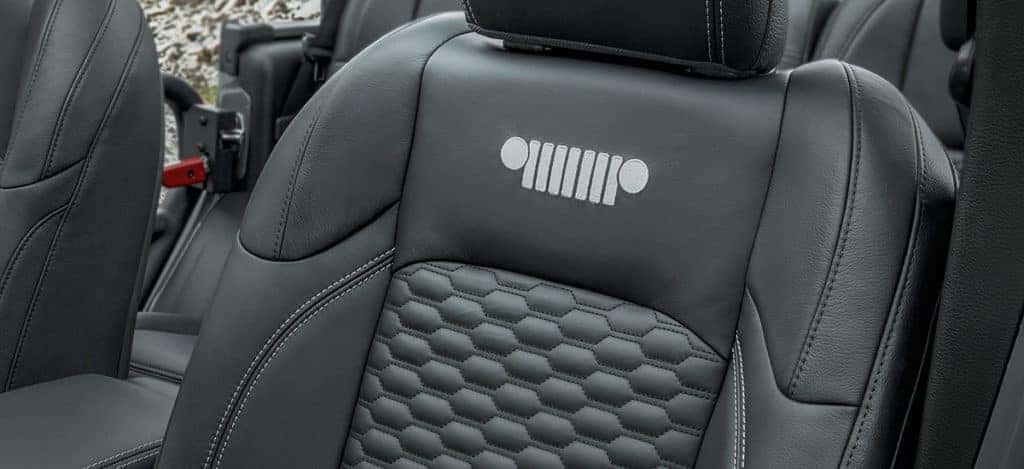 Gaining More Attention For Off-Road Capabilities
Not all the spotlight is shining on the look of the vehicle inside and out, but rather for the power and strength the 2020 Jeep Gladiator possesses. Taking the world by storm for its heralded off-roading abilities, there are two experts getting their hands on the new Jeep pickup at the King of the Hammers 13th annual off-road race event taking place in the Mojave desert.
The Gladiator is competing in the Every Man Challenge with the help from Savvy Off-Road. Savvy Off-Road is the shop that has won the annual Mojave event five years running and they will most likely win another thanks to the help of the Gladiator. The Jeep will be driven by former NASCAR and IndyCar driver Robby Gordon, and Erik Miller, a two-time King of the Hammers Champion driver. Miller most recently won the event in 2016.
"Jeep has been attending King of the Hammers for many years, listening to, observing, and engaging the group of hard-core off-road enthusiasts who gather there. The all-new Jeep Gladiator's high-speed locker protocol is a direct outcome of their input. So we figured even though we haven't built the first customer unit yet, why not bring it out and put it to the test at this ultimate proving ground—the toughest one-day off-road race in the world?" said Tim Kuniskis, Jeep's North American boss, in a release.
While the world awaits the latest Jeep vehicle, our readers don't have to wait to drive the newest Jeep vehicles currently on the roads and available today. Come see for yourself at Kendall Dodge Chrysler Jeep Ram today!
Looking For the Latest Jeep Vehicles?
Come check out our lineup of new vehicles, including our latest Jeep vehicles. We're ready to go at Kendall Dodge Chrysler Jeep Ram. We're pleased to help our customers with any buying, leasing or trade-in offers. We're open seven days a week and can handle almost any servicing your vehicle should need. Trust us to help you get your vehicle up and running like new with an online service appointment and visit to our service center.
Even if you didn't buy with us, we will be happy to make sure you get what you are looking for. We hope you make us your home for all things automotive. See you soon!