Factors to Consider When Buying a Used Ram 1500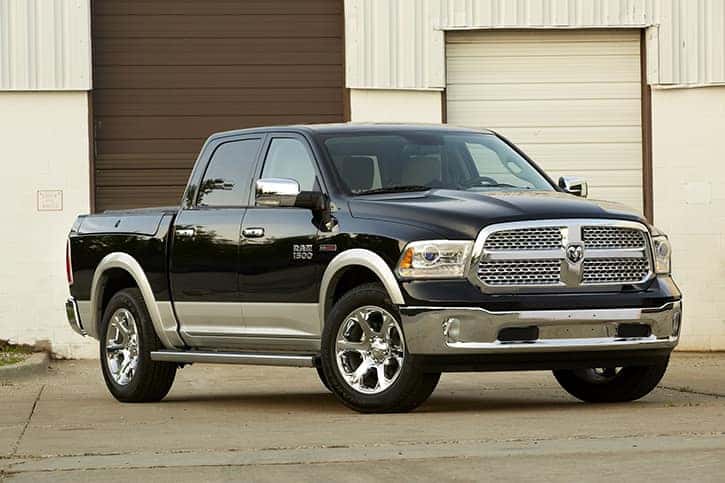 Buying the right used truck ensures you receive an excellent return on your investment. Luckily, a used RAM 1500 offers you exceptional performance benefits and durability. However, with so many used models to choose from, it may make picking out the right Ram 1500 a lengthy endeavor. To help you with this, we compiled a list of factors to examine before buying your next Ram.
Vehicle History
Your vehicle's history is extremely important, because it gives you a window into the care the truck received from previous owners. When viewing a vehicle history report, be sure to look at the accident report to see if the truck has had any previous accidents, and if so, examine the severity of accident, the type of repairs made and who made them. It's also important that you examine the title history to ensure there hasn't been any issues.
Primary Uses
The Ram 1500 comes in many unique model choices that can accommodate a wide variety of your needs. Before selecting one, it's important that you determine your primary uses for it. For example, if you are looking for a rugged truck that offers off-road capability and excellent towing, then the Ram 1500 Outdoorsman is a great fit. By determining your needs first, it can help you find the right truck quicker.
Costs
With the costs of everything remaining sky high it's important that you receive the best deal for your money. This doesn't necessarily mean the cheapest price is the best deal. Instead, research all the truck's features and weigh them against your current needs. This is the best way to find a truck that meets your needs and your budget.
Along with these tips, be sure to visit us at Kendall Dodge Chrysler Jeep Ram. We take pride in delivering exceptional service by getting to you know. Once we learn more, we can help you find the right truck for you. With a great inventory and friendly service, you'll find us to be a pleasant change of pace from your normal dealership.