Facts About the 2018 Chrysler Pacifica Hybrid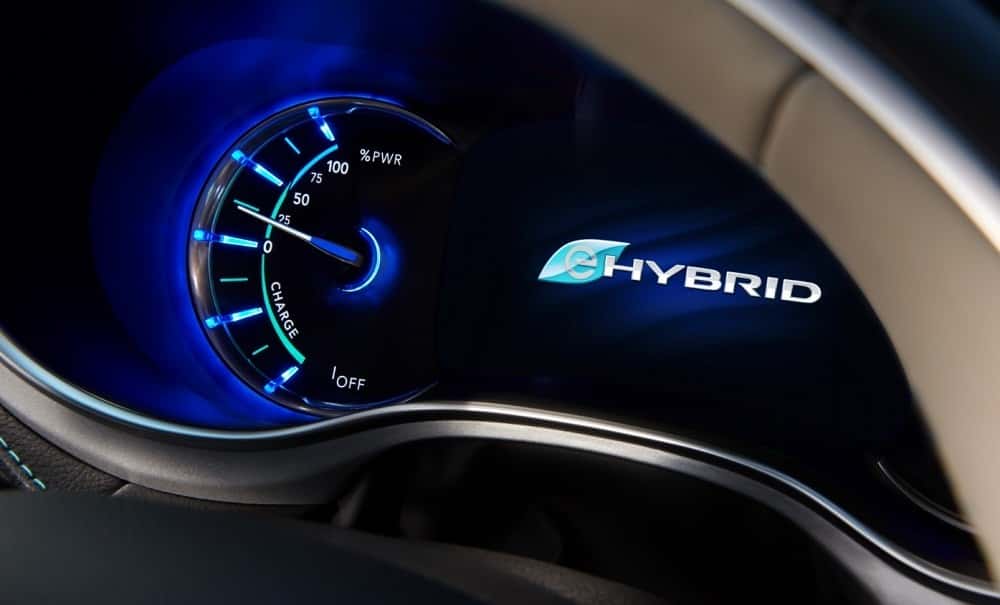 The first hybrid minivan, the Chrysler Pacifica Hybrid is returning in 2018 and it is the second model year. The Chrysler Pacifica Hybrid has an amazing hybrid powertrain, awesome fuel efficiency and so much more to offer! Check out the 2018 highlights of the Chrysler Pacifica Hybrid!
The Pacifica Hybrid comes with a similar, but slightly modified, 3.6-liter V6 engine that powers the Chrysler Pacifica. But since the Pacifica Hybrid is a plug-in hybrid electric vehicle (PHEV), the model also comes with dual electric motors and a 16 kWh lithium-ion battery. The transmission for the hybrid model is a eFlite single-electrically variable transmission.
The Pacifica Hybrid has an impressive fuel economy of 84 MPGe and it can travel up to 33 miles pure electricity. With a fully charged battery and a full tank of gas the Chrysler Pacifica Hybrid can travel up to 566 miles.
Both the hybrid and gas models have the newest UConnect system, Uconnect 4.0. The system comes standard with a seven-inch touchscreen and there is also an available 8.4-inch touchscreen. UConnect 4 comes with enhanced graphics and vivid imagery as well as Apple CarPl ay and Android Auto.
Like the gas-powered Pacifica, the Pacifica Hybrid model features Stow 'n Go seating. The Pacifica Hybrid has Stow 'n Go seats in the vehicle's third row and that allows users to store the seats in the vehicle's built-in floor storage compartments when extra space is needed for cargo.
The Pacifica Hybrid is a seven passenger minivan with up to 140.5 cubic feet of cargo space, including the 32.3-cu. ft. trunk.
The 2018 Pacifica Hybrid lineup consists of three trims, and one of the trims is the new Pacifica Hybrid Touring Plus. The 2018 Chrysler Pacifica Hybrid Touring Plus is the most affordable trim and it has a starting price of $39,995.
The 2018 Pacifica Hybrid qualifies for a federal tax credit of $7,500, and buyers can apply for that credit when they file their taxes for the year in which they purchased the vehicle.
Looking for a Chrysler Pacifica Hybrid in Miami? Check out our Chrysler inventory at Kendall Dodge Chrysler Jeep Ram.
Photo source: CNET