FCA Announces $4.5 Billion Investment For Dodge, Jeep, and Ram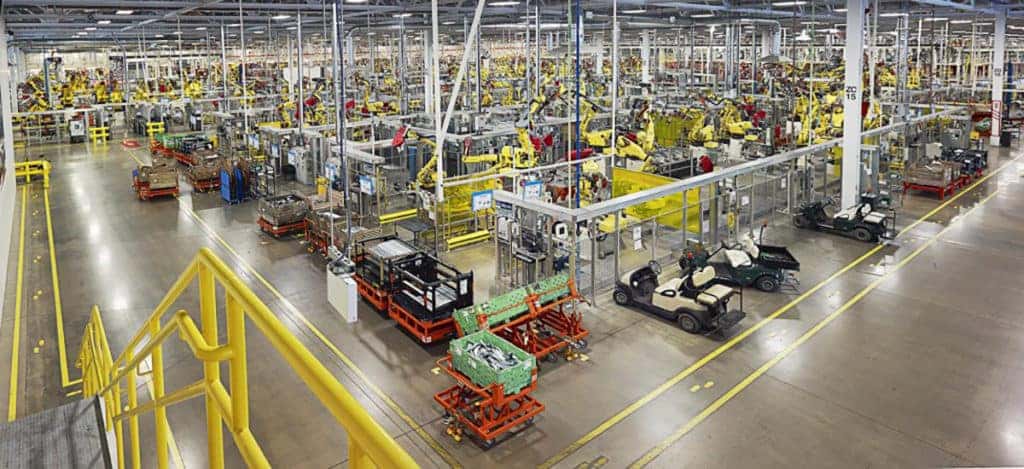 Incredible news for fans of Dodge, Ram, and Jeep was just announced. Fiat Chrysler Automobiles (FCA) revealed plans to pump $4.5 billion into a new plant and helping existing assembly plants, including the plant responsible for creating the Dodge Durango and Ram 1500 Classic. An additional 6,500 workers are going to be added to help create more pickups and SUVs for the Jeep, Ram, and Dodge brands. All of the plants are located in Michigan. Let's explore what is expected of this large investment FCA has planned.
New Vehicles, Old Vehicles To Be Produced
Expectations were FCA was going to stop production on the Dodge Durango and Ram 1500 Classic in 2019, but they will continue into the next decade. Along with those vehicles, Jeep is going to have three new vehicles being produced with this investment. The first vehicle will be a new three-row seating luxurious SUV, expected to be along the lines of a Grand Cherokee. Jeep proudly announced the return of the Jeep Wagoneer and Jeep Grand Wagoneer, both expected to come out in 2021.
"The move would increase capacity to meet the growing demand for its Jeep and Ram brands, including the production of two new Jeep-branded white space products, as well as electrified models," according to a statement by FCA.
Adding More Jobs
This announcement is welcomed news for all the new jobs expected with the investment expected to bring 1,400 new jobs for the Warren Truck Plant. The Warren Truck Plant will be responsible for making the 2021 Jeep Grand Wagoneer and Wagoneer vehicles thanks to a $1.5 billion cut of the total investment. More jobs will be added thanks to $900 million going into the Jefferson North Assembly Plant that will gain 1,100 brand new jobs.
Electric vehicles made by Jeep are expected to come out of this plant. FCA anticipates the creation of all-new fully battery-electric Jeep vehicles. With a sum of $405 million planned to advance further production at the Sterling Stamping and Warren Stamping planets, over 80 new jobs will be created for the Sterling Heights plant.  
Largest Investment of FCA's Plan
The single largest investment of the $4.5 billion will be over $1.6 billion to convert the Mack Avenue Engine Complex in Detriot, Michigan. This is a large commitment towards providing the latest technology and will add the most amount of new jobs with 3,860 jobs to be created. They will be tasked with creating the latest next-generation Jeep Grand Cherokee. FCA has a few other investment plans like moving the Pentastar V6 engine production from the Mack 1 plant in Detriot to the Dundee, Michigan plant. The move will cost roughly $119 million, but no jobs are expected to be gained or lost due to the move. The Pentastar 3.6-Liter V6 engine is used in nearly every FCA brand and can be found in the Dodge Charger, Dodge Durango, Jeep Wrangler, Jeep Cherokee, Ram 1500, Chrysler 300, Chrysler Pacifica and more.
The Future Looks Bright
FCA is committed to ensuring their future plans allow for expansion and new jobs that will allow them to grow and create new electric vehicles. FCA CEO Mike Manley spoke on behalf of the large investment shortly after the announcement was made public.
"Three years ago, FCA set a course to grow our profitability based on the strength of the Jeep and Ram brands by realigning our U.S. manufacturing operations. Today's announcement represents the next step in that strategy. It allows Jeep to enter two white-space segments that offer significant margin opportunities and will enable new electrified Jeep products, including at least four plug-in hybrid vehicles and the flexibility to produce fully battery-electric vehicles," FCA CEO Mike Manley.
Find Your Next New Vehicle With Us
If you're looking to buy a new Jeep, the latest Ram pickups, or an all-new Dodge vehicle, we have them all at Kendall Dodge Chrysler Jeep Ram. Our professional staff awaits the chance to offer you information to make your decisions easier. Stop by for a test drive and see for yourself what fun you can drive away with at Kendall Dodge Chrysler Jeep Ram.
If you're searching for a new vehicle or want to trade in, lease or sell your current vehicle, we will help! And you don't have to be a customer that made a purchase with us to have your vehicle serviced in our service center. Our team is ready to handle any maintenance or repairs you may have, regardless of where you made your vehicle purchase. Just sign up for an appointment here. We hope to make your visit a phenomenal one!