FCA Continues Merger Talks With Renault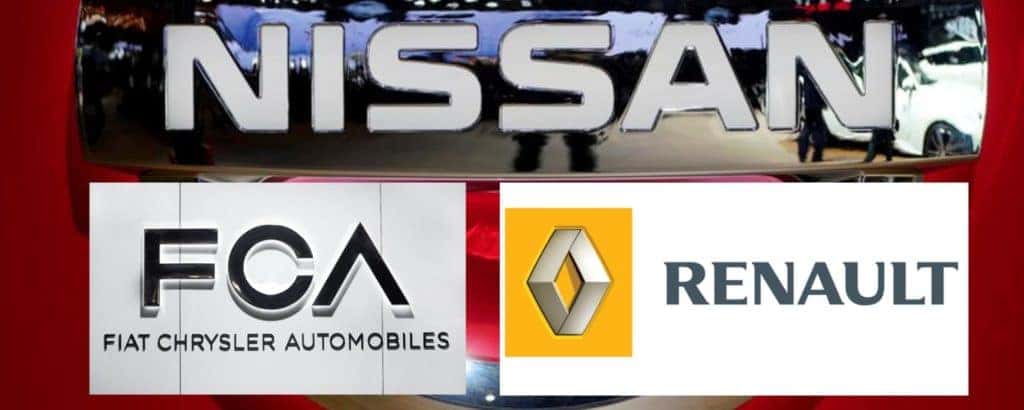 Stop if this sounds familiar, but Fiat Chrysler Automobiles (FCA) has resumed talks with Renault again. The proposed $35 billion merger has loomed for months. The two automakers were first linked to talks in late May 2019, but did not go through with the merger. If the deal had gone through, the company would become the third-largest automaker in the world. Originally, Renault's recent partner Nissan had objected to having FCA join. Nissan has appeared to put that fear behind them and talks have begun again. With the news hitting mainstream media, FCA has seen its shares increased by 3.44% in the United States and up 4.15% in France. FCA CEO Mike Manley mentioned earlier in August that the discussions were set to continue. 
Mutual Reasons For Merger
The goal for the combination of the French and Italian automakers is the pursuit of electronic vehicles (EV) and automated vehicles (AV), as well as splitting the costs to revamp their EV technology. Renault has a 43.4 percent stake in Nissan, while Nissan only controls 15 percent of Renault and no voting rights regarding the French automaker. Renault has been able to convince FCA that no plants will be close as they want to maintain happiness with their partners. Both companies understand the impact each side would receive.  Combining forces means an annual production of somewhere around 15 million vehicles. FCA sees a potential of $5.6 billion in savings as well, so the motivation still remains. 
Why Renault Wants To Add FCA
Among the brands under FCA's watch that should benefit most? Jeep. The brand is known for being among the best when producing off-road vehicles and this won't change. FCA has big plans for Jeep, hoping to grow the brand in Europe and we can see why. The 2019 Jeep Wrangler has sold quite well and the all-new 2020 Jeep Gladiator has done even better. Jeep has taken everything customers love about their midsize-SUV in the Jeep Wrangler and transformed that into the Jeep Gladiator. The all-new Gladiator is a mid-size pickup that offers best-in-class towing, superior off-road abilities and the utility of the 5-foot-long truck bed. The possibilities of where the Jeep brand can go are endless. 
FCA and their merger would produce better performing, even electric, Jeep vehicles in the very near future. FCA has its sights set on making hybrid Jeep vehicles shortly into the next decade. What do our customers think of the latest Jeep vehicles? There's only one way to find out.
Come Test-Drive A New Jeep With Us
We know the amazing fun Jeep owners have in their vehicles. Interested in buying or leasing a new Jeep vehicle? Having a discussion with yourself about test-driving the 2020 Jeep Gladiator? Experience the adventure awaiting with our help for all customer sales. We can even help with trade-ins or selling a vehicle. 
The best way to keep a vehicle running for a long time is by making sure all the fluids are filled, routine maintenance is kept and visiting a reliable auto shop. Our service team is ready to help with a simple online appointment, our professional service team can begin making you a satisfied customer. We look forward to seeing you soon, even if you've never shopped with us before.