FCA Earns Three Awards From Autotrader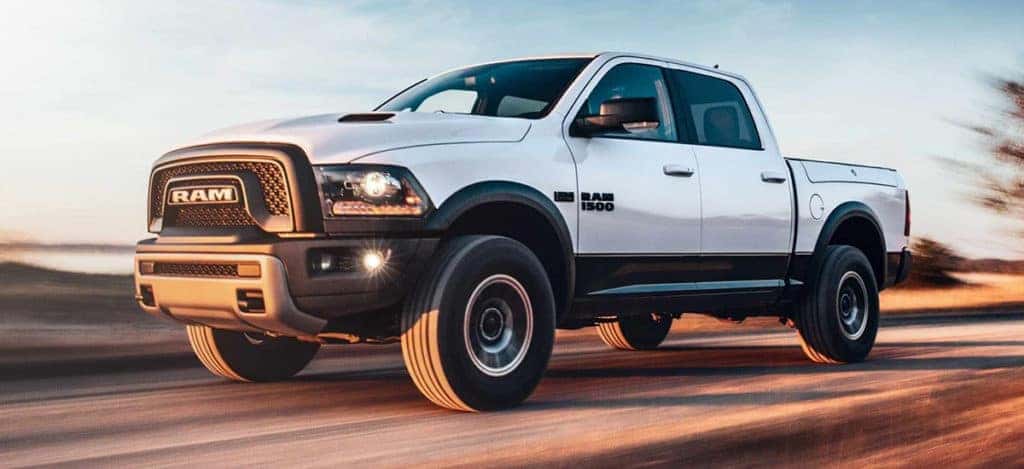 Photo credit: Ram
Fiat Chrysler Automobiles (FCA) has many reasons to be proud of their brands. Recently, Jeep, Ram, and Chrysler received recognition from Autotrader for their 2013-2017 Jeep Wrangler, 2015-2018 Ram 1500 and 2017-2018 Chrysler Pacifica. All of these vehicles were highlighted and won the Autotrader award for Certified Pre-owned Vehicles. Autotrader editors named their 10 Best Certified Pre-owned Cars (CPO) and Luxury Cars for 2019, which included all of these vehicles. Autotrader represents one of the most trusted providing data on nearly every vehicle. Let's share all the details involving these three vehicles and what makes them stand out.
More on the FCA Winners
The Jeep Wrangler and Ram 1500 were selected under the 10 Best CPO and the Chrysler Pacifica won under the publication's 10 Best Luxury CPO Cars for 2019. Speaking about the outlook the fine engineering work done by these brands, Brian Moody, executive editor of Autotrader, spoke about the current state of the automotive industry. All of the vehicles that were awarded for the CPO Cars involved vehicles under $40,000 and the Luxury CPO cars were under $65,000. All vehicles also offer the latest model by a manufacturer-factory warranty for up to 100,000 miles as well. Autotrader aims at helping customers distinguish the difference between brands and modern vehicles for customers to make better-informed choices.
"As more features are added to today's vehicles, new-car prices continue to rise, with even 'affordable' models costing as much as $35,000 or $40,000. Our list of 'good as new' vehicles can bring the car a consumer wants into the price range they want to pay. These CPO vehicles are thoroughly inspected, covered by warranties and offer the latest designs, making it difficult to even tell the difference between their new car counterparts," said Brian Moody, executive editor of Autotrader.
Into the Jeep Wrangler
At the top of the SUV market, there's only one vehicle that represents everything an owner could hope for; the Jeep Wrangler. Known for its iconic and legendary status to go off-road and find adventure. The Trail Rated Jeep Wrangler vehicles are highly capable of maneuvering off-road, offering high ground clearance, solid traction and remarkable performance to travel on less traveled roads. The 2019 Jeep Wrangler carries an all-new turbocharged 2.0-Liter engine with eTorque technology that provides improved fuel economy thanks to its mild-hybrid system. This technology can be found in the latest Ram 1500 as well.
All About the Ram 1500
From inception, the Ram 1500 has become an example of exceptional craftsmanship and efficiency. Owners have enjoyed the perks of owning a Ram 1500 thanks to its durability and convenience as well. Certified pre-owned Ram pickups are a fantastic choice to own as Ram owns the highest percent of all pickups on the road today for the past 30 years. The all-new 2019 Ram 1500 takes the luxury elements of the pickup to new heights with its available 12-inch touchscreen, 12,750 pounds of towing capability and the latest technology with adaptive cruise control, forward collision warning and ready alert braking.
Step Inside the Chrysler Pacifica
Honored for more awards than any minivan in the last three years, the Chrysler Pacifica and Chrysler Pacifica Hybrid own the top spot of the minivan segment. There is no doubt customers will appreciate the value and technology inside each Pacifica. Pacifica owners can attest to the unmatched space of 32.3 cubic feet of cargo space behind the third-row seating, 87.5 cubic feet behind the second row and up to a huge 140.5 cubic feet behind the first row. Owners of the Pacifica gain over 100 available safety and security features.
Find All the Winners In One Place
Find the all-new 2019 Ram 1500, the 2019 Jeep Wrangler JL, are all at Kendall Dodge Chrysler Jeep Ram. Our friendly sales staff is excited to share with our customers the joy of buying or leasing any of these wonderful vehicles. We can help our customers with selling or trade-in offers as well.
For those dealing with any maintenance issues, we can help get your vehicle back on the road quickly with our experienced service staff after making a simple online service appointment. Our friendly service team will help your vehicle problems be resolved in a timely fashion. We hope you visit us today! See you soon.