FCA is Considering an Improvement to the Award Winning Pentastar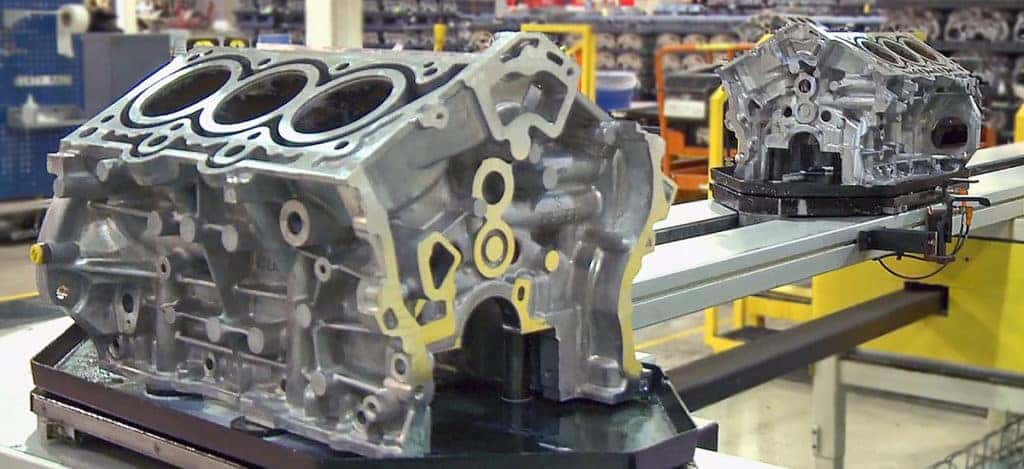 Photo credit: FCA
Fiat Chrysler Automobiles (FCA) has always looked to improve the driver experience for their vehicles and customers. Offering one of the best engines in the Pentastar V6 engine, FCA has allowed the Pentastar to serve as the trusted engine for many vehicles across their lineup. The Pentastar is currently found in the 2019 Dodge Challenger, 2019 Dodge Charger, 2019 Dodge Durango, 2019 Dodge Grand Caravan, 2019 Dodge Journey, 2019 Chrysler 300, 2019 Jeep Wrangler, 2019 Jeep Grand Cherokee and the all-new 2019 Ram 1500.
Pushing the boundaries and looking to offer more in their vehicles, FCA has based their future "all-star" engine on the 2.0-Liter Global Medium Engine inline-four. Allpar first reported on the new engine development as far back as February 2017. FCA has also attempted to upgrade the Pentastar, which wouldn't be a bad idea considering how great this engine has performed for so many years and array of vehicles. The upgrades included giving the Pentastar a turbocharged option, but never went forward with the product.
The current Pentastar engine carries an open deck design with an intake air system that allows for increased airflow that helps to increase the horsepower and torque power it carries. The next massively produced FCA engine will have to be able to provide the same level of excellence as the current Pentastar engine provides.
What Engine Is Expected To Be Made? Inline-Six Return?
FCA is on the path towards making better engines. Faultless craftsmanship and profound engineering made the Pentastar a strong V6 engine that generates up to 305 horsepower and 269 lb-ft of torque. The Pentastar was introduced in 2011, but the time has arrived to bring a strong and durable replacement. One goal might be to introduce a turbocharged 3.0-Liter straight-six engine. A straight-six engine or inline-six engine, both known as either an I6 or L6 engine, is an internal combustion engine with the cylinders connected in a straight line along the crankcase with all the pistons driving a shared crankshaft.
Full-size Jeep and Ram models shouldn't have any problem with a longer inline engine. In fact, the Jeep Cherokee and Comanche models carried a fuel injected straight-six powertrain as far back as 1987. Back then, the 173 horsepower straight-six engine produced 215 lb-ft of torque. This engine was known as a 4.0-liter cast iron, with appearances in the YJ-Generation Wrangler, made famous by appearing in Jurassic Park. The Grand Cherokee also carried this engine in 1993 and lasted till 2006. Chrysler also carried a six-cylinder HEMI motor, mainly sold in the Australian-market Chrysler Valiants from 1970 through 1981.
Chrysler ended their run with the inline-six engines 12 years ago and hasn't returned. However, today, that particular engine format has returned to popularity. Generally speaking, inline-six engines are usually longer, which is going against the current trend of FCA vehicles being a compact unit, and that could narrow the intended engine's comeback. Of course, this is mainly speculation at this point as to where FCA is going to take their engineering talents.
Drive The Pentastar Engine Today All At One Place
At Kendall Dodge Chrysler Jeep Ram, we take care of our customers from the sales to their auto service needs. Wondering if you should buy or lease? We can help you make the right decision. Buying, leasing, trade-ins and selling are all part of our business and our friendly sales department is ready to help. We look forward to helping you drive away with the latest vehicles from our massive selection of new vehicles, many of which include the Pentastar engine.
Our professional service team handles repairs and regular maintenance daily, and we look forward to helping your vehicle return to top shape. With a simple appointment, we can get started to making you a happy customer. Stop by Kendall Dodge Chrysler Jeep Ram today!