FCA, Jeep and Ram Win Major Awards From Motor Trend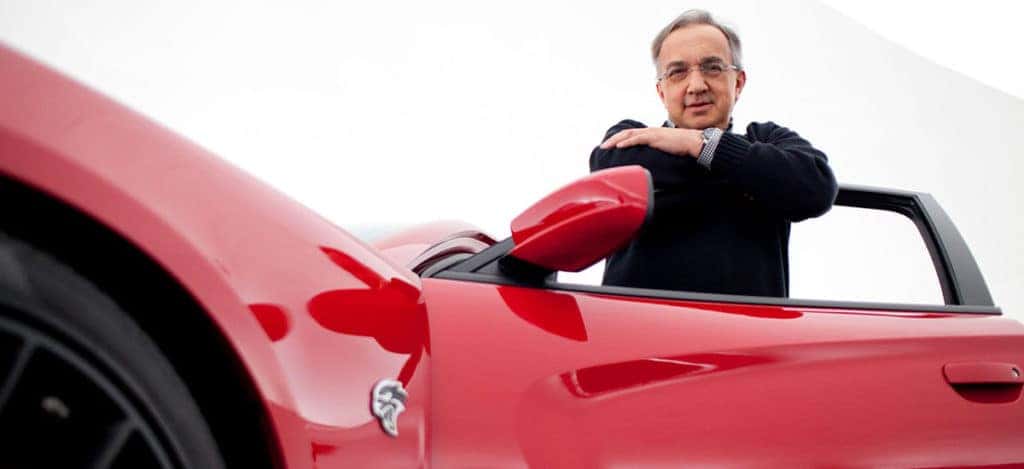 Photo credit: FCA
Fiat Chrysler Automobiles (FCA) has just been awarded some of the top awards from Motor Trend, one of the auto industry's leading websites and publications. FCA took home the 2019 SUV of the Year® with their 2019 Jeep® Wrangler, their all-new 2019 Ram 1500 won the 2019 Truck of the Year® award and finally, they awarded Sergio Marchionne a posthumous award for 2019 Person of the Year.

These awards represent vehicles that have undergone design improvement, engineering excellence, efficiency, safety, value and performance of intended function inspection with votes by the Motor Trend editors cast to name winners in their respective categories. Winning two of the most prized awards this year with their remarkable 2019 Ram 1500 and 2019 Jeep Wrangler were just the cherry on top to an incredible year for FCA. The recognition by Motor Trend to highlight Sergio Marchionne was fitting and recognized by Mike Manley, who took over for Marchionne after his passing earlier in 2018.
"The Jeep Wrangler and Ram 1500 are significant products at FCA; concurrently winning Motor Trend's SUV of the Year and Truck of the Year titles is a proud accomplishment and a testament to the capability and determination of our employees. These awards help to acknowledge our team's tireless efforts to ensure the new Wrangler and the new Ram 1500 stand out in their competitive segments. On behalf of all FCA employees, we also deeply appreciate Motor Trend's recognition of Sergio Marchionne as Person of the Year. His legacy in the industry and his lasting impact on FCA will be remembered forever," said Mike Manley, Chief Executive Officer, Fiat Chrysler Automobiles.
Requirements For Motor Trend Awards
Motor Trend's "Of The Year" program is available to any all-new or greatly upgraded 2019 model-year vehicles. These vehicles are then tested and run through the Motor Trend regimen to determine their value in almost every aspect of the vehicle. No detail is overlooked as every vehicle and brand is held to the same standard with three unique courses at the Motor Trend testing center to help name a victor. The testing process takes weeks to go through and sometime after the testing, the choices are made for the prestigious "Of the Year" titles to be bestowed. The vehicles are not compared directly to one another, but instead against the strict criteria Motor Trend has created to gauge these vehicles: design advancement, engineering excellence, efficiency, safety, value and performance of intended function.
Motor Trend's Thoughts on FCA Winners and Marchionne

Here's what the Motor Trend lead editor had to say about the FCA lineup in 2019 and their regard for who Sergio Marchionne was as a leader and person in the automotive industry. The Person of the Year award demonstrates the ability to help move the automotive industry forward while pushing past any obstacle to achieve greater results. This winner is often passionate and innovative for their respective brand.
"For 2019, the Ram 1500 and Jeep Wrangler blew away our Motor Trend editors and judges by not only delivering class-leading capability for work and play, but truly impressive levels of refinement, technology, style, and comfort. Congratulations to FCA for delivering two real winners. Sergio was a special leader who salvaged troubled Chrysler and Fiat, saving thousands of jobs across the globe. He was a man who did not do something unless he was convinced it would be successful. Sergio Marchionne got the work done and he left an indelible mark on the automotive industry." said Ed Loh, Motor Trend editor-in-chief.
Let Kendall Dodge Chrysler Jeep Ram Be Your Automotive Source
Your source for quality new vehicles, including the all-new 2019 Ram 1500 and new 2019 Jeep Wrangler JL visit us at Kendall Dodge Chrysler Jeep Ram. Let us be your safety net with a check up to make sure you're ready this winter for any travels.
From oil changes to ensuring your vehicle runs smoothly, our service deparment is ready to help so you can enjoy your ride. Stop by today for a test-drive and see for yourself the difference we represent every day for our customers. We look forward to helping out in any way we can!