FCA Just Grew To Become 4th Largest Automaker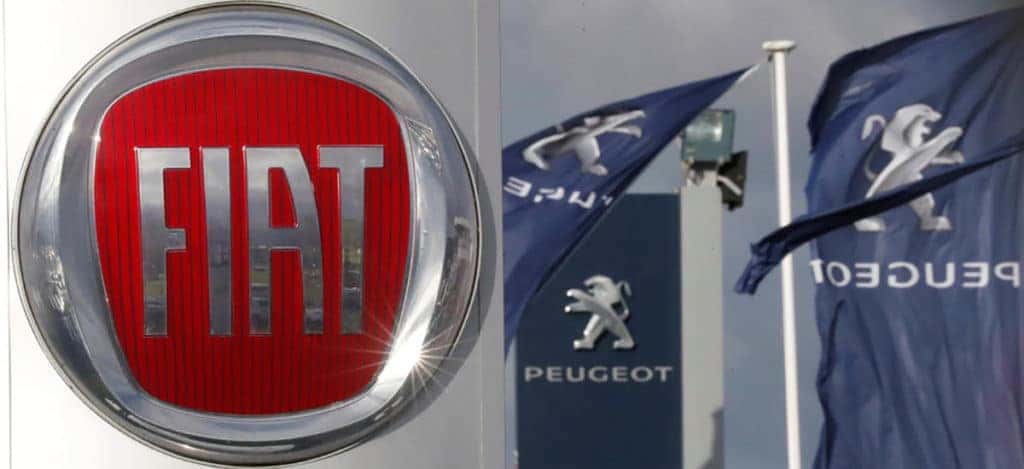 Photo credit: FCA
Fiat Chrysler Automobiles (FCA has finally found its merge partner! FCA will begin to merge and become the fourth-largest automotive company with the French automotive company Peugeot, as known as PSA Groupe.  After news broke both companies planned to sign a binding merger agreement before the end of 2019, the taste of the failed merger with Renault seems like a long time ago for FCA. There have been reports regarding more than 50 people inside these companies admitting they have already gone forward with this deal. FCA CEO Mike Manley had aimed for all of this year to enhance his company worldwide by supplementing EV technology support. That's one of the main reasons FCA was hoping to add another company that can enhance their expertise to build modern electric vehicles. 
A Split Merger Is Perfect For Both Sides
Nine working groups have managed to conceive this 50/50 merger. The FCA Group Treasurer and Global Head of Business Development David Ostermann and PSA Executive Vice President Program and Strategy Olivier Bourges have been managing the charge to achieve this agreement. The on-going discussion that persists before the closing arrangement is completed includes going through all the rules made by the European Union fuel efficiency laws and how to overcome them. Other issues they are working on involve going over potential changes for shareholders and the little details that go on when any merger happens. Shareholders for both companies include the French and Italian governments, Chinese shareholders and the Agnelli and Peugeot families. Because this partnership is a 50/50 merger, a brand new name for the company might become a reality.   
FCA Is Bigger and Better Than Ever
How does a company like FCA get help to increase its EV goals and their autonomous driving capabilities? A merger like this will definitely help. The increase of both revenue and attention FCA gains with this merger has made headlines around the world. Rival brands now have a new focus to getting notice and trying to disparate this merger from happening. From FCA's perspective, they are ready and set to join with Peugeot without pause. For stockholders and fans of FCA and their many automotive brands, they will see the outcome of this merger beginning in the next early years of this upcoming decade. Look for the influence of PSA Groupe to help take the technology found FCA brands like Jeep, Ram, and Dodge to continue to improve. For those that want to get started with purchasing any new or quality pre-owned vehicle, we have all the right tools to make the shopping experience fantastic the whole way through at Kendall Dodge Chrysler Jeep Ram. 
Pick Up Your Next Vehicle With Help From Us!
Kendall Dodge Chrysler Jeep Ram welcomes you to drive a new Chrysler Pacifica. Our friendly and professional staff is ready to help with any buying, selling, leasing or trade-in offers you have. Stop by for a test-drive with both new vehicles and our pre-owned vehicles that are in excellent condition. For those looking to drive off with a wonderful car, pickup or SUV, our dedicated sales team is ready to help with all buying, leasing or trade-in offers. 
Once you buy with us, we'll hope you return when in need of the stellar experience our servicing department provides every day. We're open seven-days-a-week and can handle almost any servicing or vehicle repairs your vehicle should need. Let us help get your back on the road quickly with a simple service appointment. Find everything you'll need to have a wonderful customer experience at Kendall Dodge Chrysler Jeep Ram.