FCA Makes $35 Billion Deal To Merge With Renault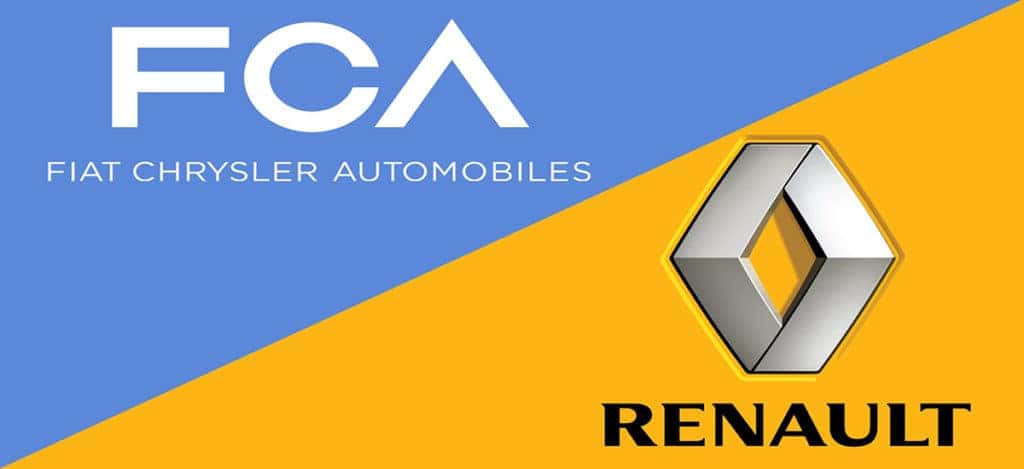 Photo credit: FCA
Fiat Chrysler Automobiles (FCA) had been rumored for months to be looking for a partner to join the automotive juggernaut. The close of May 2019 brings the news that indeed FCA will be making a "transformative merger" with a French company, Renault, the result of which makes them the 3rd largest global original equipment manufacturer (OEM). It also means, they will become the 4th largest automotive company in North America and 2nd largest in Europe. The companies will split their public shareholders 50/50 and gain full market coverage of vehicles ranging from mainstream to luxurious. What does this mean for those working for FCA or current shareholders? Only good things, of course.
All the Pros With No Cons
A statement that went over the goals and next moves was crafted after FCA delivered a non-binding letter to the Board of Groupe Renault. This move, approved by Renault, was made to help both companies remain cutting edge and ahead of the competition. FCA had long wanted to become a global force for both electrification and autonomous driving and now it will have the chance to do so. The aim is to further advance automotive endeavors with a planned outline to identify products and locations where they would best be served to collaborate the latest technologies. They are hoping to commercialize and make improvements in areas neither has found great success just yet. Adapting to the changing world and hoping to "take bold decisions to capture at scale the opportunities created by the transformation of the auto industry", FCA wrote in their statement.
The Future of the Automotive Industry
These companies recognize the challenges ahead. Their combined business would sell more than 8.7 million vehicles annually and stretch across their brands that include SUVs, pickups, light commercial vehicles. The goal is to help enlarge a broader appeal for customers to choose FCA. FCA acknowledged neither company would be able to achieve a larger global presence as a company on a "standalone basis". The merger is set to be a $35 billion dealer and shake up the power offered for each brand associated, including Dodge, Chrysler, Jeep and Ram among others. Renault is ahead of the curve in terms of producing zero-emissions electronic vehicles.
Outlook For Both Companies
The future for both brands coming together is exciting news and we'll have to wait to see the impact this new global automotive group is able to achieve. This merger might bring about a true powerhouse in terms of automotive reach. Neither company overlaps much of its business in countries they currently deal in. Renault is primarily focused outside of North America, but now together they are globally stronger together. FCA has a history, as well as Renault, in expanding through merging brands as both companies and their board will work on the next move. Expect more news about this story and for those who are looking to get into any of the FCA brands mentioned above, find them all at Kendall Dodge Chrysler Jeep Ram.
Drive that New Vehicle You've Been Saving For
At Kendall Dodge Chrysler Jeep Ram, we are here to help our customers drive away with something they will love. We invite you to view the full lineup of our newest vehicles as well as our fantastic pre-owned selection. If you're wondering if you should buy or lease, let us help you make the best decision. We honor trade-ins and selling, and we're ready to provide a solution for our customers. We want to ensure a fantastic experience.
Want to fix up your current vehicle? We can handle those repairs put off and keep the vehicle going strong with regular maintenance going forward. We hope to get your vehicle back into shape as soon as you're ready. With a simple service appointment, we can get started on making you a happy customer, whether you shopped with us before or not. See you soon!