FCA Sales Are Surging In 2018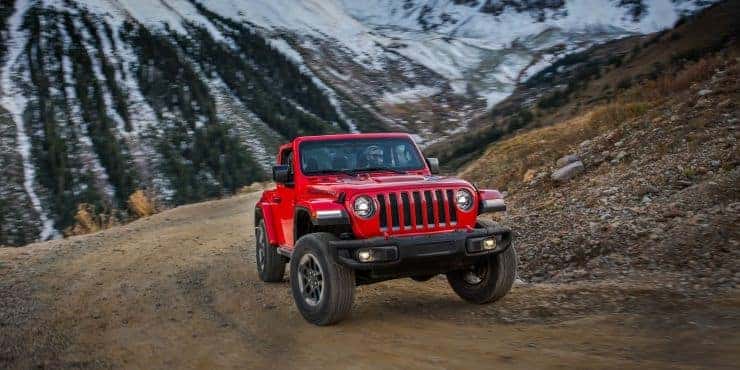 Photo credit: CarandDriver
Good news for fans of the Dodge, Ram and Jeep brands. These three brands are powering the way for Fiat Chrysler Automobiles (FCA). They've served as the reason why U.S. sales rose 8% in June alone. Interested in the powerful muscle vehicles of Dodge? Sales for the iconic muscle vehicles found many new drivers, especially for the Dodge Challenger that rose up 4% and the Dodge Charger, which rose 3% last month. How about owning the powerful yet luxurious Ram trucks? Those who decided on getting one recently helped grow the brand also by 1% in June. However, the largest reason for FCA's success as of late can be contributed to no other brand than the legendary Jeep brand.
Jeep Leads the Way
Jeep has seen surging sales for months in recent years and this past June was no different. Jeep sales rose a whopping 19% in comparison from June 2017 to June 2018 alone. The redesigned Jeep Compass was responsible for an 82% increase from a year ago and the 2019 Jeep Cherokee was the biggest growth with an unbelievable 89% change in 2018 compared to the last year. Finally, the all-new Wrangler JL is available is one of the reasons Jeep sales grew by 23% from June 2017.
Jeep has been the stalwart of Fiat Chrysler Automobiles and isn't slowing down. Solid second-quarter results are expected to follow remarkable first-quarter sales for 2018. Jeeps are flying out of the door in the United States and globally. In fact, FCA CEO Sergio Marchionne has hopes to grow the Jeep brand around the world, taking over the SUV segment up to 25% worldwide.
FCA Boasts More Growth Than Any Other Automaker
Across the board, FCA grew more than any other major car company from June 2017 compared to June 2018. FCA grew by 8% with a total of 202,264 sales. The next closest automaker was General Motors, hitting 5.7% growth from this year compared to last year. Other companies like Ford and Nissan only grew 1.2%. Honda and Toyota moved the needle only slightly up by 4.8% and 3.6% respectively.
Other FCA Brand Results
FCA's Alfa Romeo brand saw growth as well thanks to the strong demand for their sporty Stelvio crossover SUV. However, FIAT and Chrysler have some work to do to the rest of the FCA brands success. In the works are various new models for each brand, but the goal has not changed for growing globally across the board. The hope for extended global performance also extends into the luxury segment with Alfa Romeo expected to grow here in the U.S. The Alfa Romeo Giulia is one vehicle that has gained some steam, hitting over 1,120 sales per month three of the past four months, which only happened twice all of last year.
Drive the Latest Fiat Chrysler Automobiles Products
If you're looking for a vehicle that will put a smile on your face everyday, stop by our massive lot filled with plenty of new and pre-owned FCA cars, trucks and crossovers. Look no further than Kendall Dodge Chrysler Jeep Ram for all of these wonderful safety features in our new 2018 Chrysler vehicles, ready to go for you! Come by for a test drive and we'll work with you for any trade ins, leasing, selling or buying with our finance department.
Once you buy with us, we'll hope you return when in need for the stellar experience our servicing department provides everyday. We're open seven-days-a-week and can handle almost any servicing or vehicle repairs your vehicle should need. Find everything you'll need to a wonderful customer experience with every visit to Kendall Dodge Chrysler Jeep Ram.