FCA Sales Surge With Jeep and Ram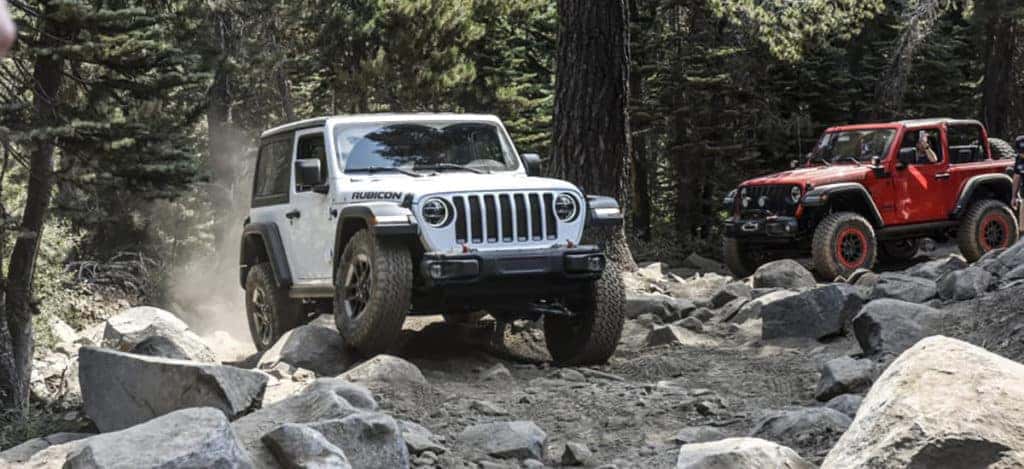 Photo credit: Jeep
While auto sales totals fell in the United States in 2018 all across the five major brands of Ford, Honda, Toyota, Chevrolet and Nissan, the same can not be said for the sixth most popular brand, Jeep®. In fact, Jeep actually rose to new heights by over 18 percent! The Jeep brand's success helped make Fiat Chrysler Automobiles (FCA), the company that oversees Jeep as well as Ram, Chrysler, and Dodge, among others, is in the black financially unlike other auto manufacturers. Just how well has Jeep done with their 2018 sales? Jeep alone sold nearly 145,000 vehicles more in 2018 than in 2017. The U.S. light-vehicle volume sales hit 17.3 million, 0.6 percent higher than the totals of 2017 and the fourth highest numbers ever.
"Clearly, Jeep's been killing it… the right portfolio at the right time," said Charlie Chesbrough, senior economist at Cox Automotive.
How Other Brands Fared
Brands like Subaru focused on expanding their all-wheel-drive vehicles and establishing their crossovers. They were fortunate that the largest growing segment happened to be the light truck segment with a record 69 percent of the market. Subaru actually moved ahead of Hyundai to rank seventh behind Jeep with their decade long streak of record U.S. sales. However, Subaru can't hold a candle to FCA and their flagship brands like Jeep and Ram helping FCA gain 8.4 percent over last year. As the only brand that can claim to have as much growth as Jeep would be Tesla. Tesla's success was evident with their quadrupled gains of 182,400 vehicles. That's more than the entire industry as a whole. But, Tesla has not entered the light-pickup segment as Jeep has announced with their upcoming 2020 Jeep Gladiator pickup truck.
The Largest Growing Market In the Automotive Industry
The United States light-truck sales grew 7.7 percent in 2018 alone. That's according to Automotive News Data Center with 11.98 million units sold. Most breathtaking is the fact that United States car sales have never grown with numbers like that. Car sales have been taking a nosedive for many years, falling 13 percent in 2018 aloneCar sales fell to just 31 percent of total sales and have fallen from 50 percent just five years prior in 2013. They fell five percent from 2017 sales numbers. The final number of car sales was just 5.4 million, which is the lowest since 1958! So, for those thinking about getting a Jeep, a pickup like a new 2019 Ram 1500 light-duty, there's one place to check them out at… Kendall Dodge Chrysler Jeep Ram.
Get Everything You're Looking For With Us
We carry the all-new 2019 Ram 1500 and the fantastic 2019 Jeep Wrangler JL. If you've thought about getting a new vehicle and want to buy or lease, trade-in your current vehicle or want to sell your current one, we're your one-stop-shop!
From oil changes to ensuring your vehicle runs smoothly, we can handle everything with a simple service appointment, so you can enjoy your Jeep ride. Stop by today for a test-drive and see for yourself what owning a new vehicle can mean for you! We hope to see you soon.