FCA Sees Sales Increase In May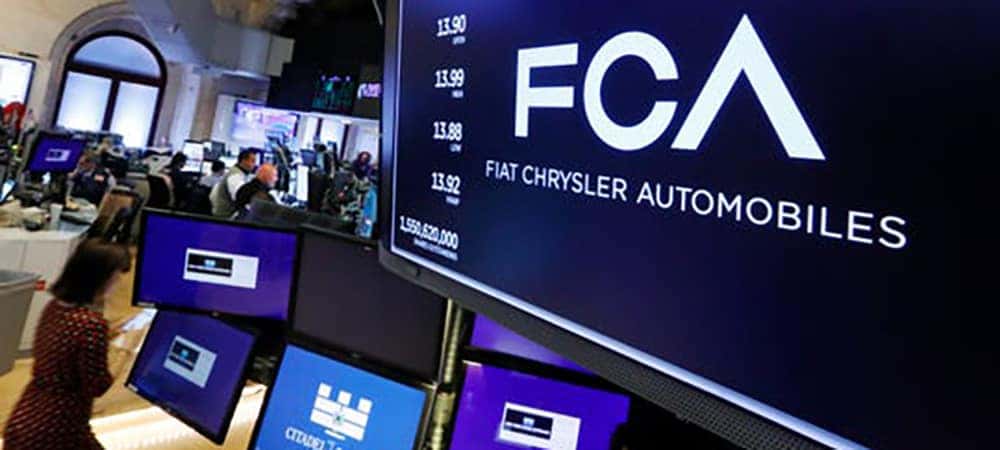 Photo credit: DetroitNews
Later in 2019, Fiat Chrysler Automobiles (FCA) will be reporting their earnings after quarterly statements and no longer keep the public and press informed with monthly statements. That said, quarterly statements are not expected to start till October and the reported earnings will be announced for two more months, including June and July 2019. As far as the first month of sales went after the first quarter, May 2019 saw a two percent increased for FCA. While that number may not seem huge, FCA is happy to see growth ahead of large summer sales.
Overview of May Sales for FCA
The two percent increase was the first growth in 2019 reported since January. These new gains are mainly due to the Ram truck brand. Ram remains as popular as it was in 2018, up 29% over last month thanks to a 33% improvement in pickup sales. Dodge was the only other brand to post an increase last month, up 3% compared to the same month in 2018. FCA also saw customers opting for the Dodge Durango and the Dodge Charger. Chrysler sales shifted down 26%, but as a whole FCA's sales are under 3% in the first five months of the year compared to 2018. Ram is the only brand to hit higher numbers from last year with a 24% increase.
Jeep Gladiator To Blame For Small Slump?
An uncharacteristic move by Jeep when they reported a drop of 7% in May. The main culprit was the 37% drop in sales for the Jeep Renegade and a 27% drop for sales of the Jeep Cherokee. Jeep's flagship Wrangler SUV also marked sales slip 2% in May. Could this be as a result of the Gladiator? The all-new 2020 Jeep Gladiator has only recently hit stores nationwide. Many customers might have been holding out for this new vehicle as June sales will reflect customers interest on the latest Jeep product.
FCA Still Ahead of the Competition
In regards to the changes coming for the switch to quarterly reports, General Motors Co. made the change to quarterly sales in 2018, and Ford Motor Co. followed at the beginning of 2019. Luckily for FCA, not many other automotive companies are expected to match their May performance. Many reports are anticipating industry-wide auto sales to decline below May 2018's numbers somewhere around 2% and 3%. To compare, we'll have to wait for the quarterly figures by the competition to come out. We expect FCA to continue to do well, especially with the expected merger with Renault.
"It's going to be an up and down year. Automakers are still figuring out how to balance supply with declining demand, but incentive budgets aren't big enough for dealers to offer deep discounts on a consistent basis. And when those bargains go away, so do the shoppers," said Jeremy Acevedo, automotive analyst for Edmunds, a company that helps inform customers about vehicle brands.
Find the Vehicle You've Always Wanted at Kendall Dodge Chrysler Jeep Ram!
We'll be happy to assist any of our new or returning customers with our large new vehicle inventory. If you're curious if you should buy or lease, we can help you make the right decision. From trade-ins to selling, we're here to provide a solution and make them happy!
Thinking of fixing your current ride? No problem! Our professional service team handles repairs and regular maintenance daily. With a simple appointment, we can get started to making you a happy customer. We look forward to seeing you at Kendall Dodge Chrysler Jeep Ram today!