FCA Strikes Deal To Keep Improving Their Hybrid Future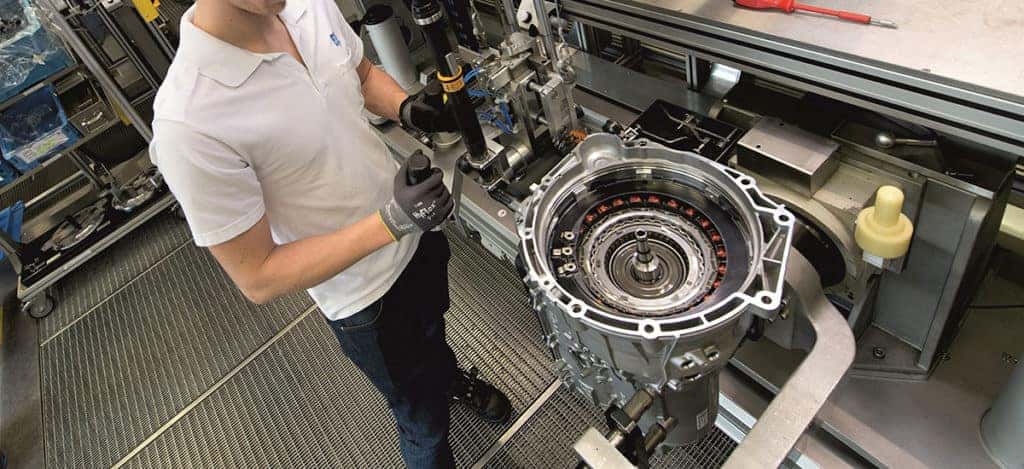 Photo credit: FCA
Fiat Chrysler Automobiles (FCA) has found a way to improve their upcoming vehicles and make life better for every customer who drives them. FCA is not afraid to add more power when they began to supply plenty of their vehicles with eight-speed transmissions, but now they will help out their hybrid vehicles of the future. Inside of a Dodge Challenger, Dodge Charger, Jeep Grand Cherokee or Ram 1500 owners can find a ZF eight-speed gearbox. We have learned FCA is intent on making sure more of their vehicles fitted with this transmission with a new deal with ZF Group.
Who Is the ZF Group?
The ZF transmission is made by ZF Friedrichshafen AG, a company that manufactures these products also caters to Porsche, BMW, and FCA. Over 100 years of making some of the finest automotive parts helped FCA and their vehicles run well. As FCA looks to add plenty of new hybrid vehicles in the coming years, it was wise to add products that can make this a reality. Let us share what the future holds for this new purchase by FCA with the well-known and respected ZF Group.
Improvements For the Future
Something will be different about the upcoming fourth-generation version of the ZF transmission as they are set to be hybrid-ready units that supply an integrated electric drive unit instead of the torque converter, but it has the option to do both. These products will be made starting in 2022 at ZF's main production plant in Saarbrucken, Germany. In 2019, FCA only has a few variants of the current eight-speeds for the high-output under license at the Kokomo, Indiana plant.
The majority of the ZF products are made in Germany, including the ones used in the latest Dodge Challengers, including the 2019 Dodge Challenger SRT Hellcat Redeye. In total, FCA has a supplier for its rear-wheel-drive and all-wheel-drive vehicles. These new 8-speed automatic transmissions are able to be installed in nearly any vehicle segments with front-longitudinal drive configurations. FCA is ready to install quite a few of these in their upcoming vehicles.
FCA Places Massive Order
The order placed by FCA is their second-largest single order in its history. This production will push the future of automotive capabilities for future FCA hybrid vehicles. FCA has a goal in trying to further remove CO2 emissions and they'll be able to with this deal. ZF Group is a global tech company that builds supply systems for passenger cars, commercial vehicles, and industrial technology with the help of nearly 150,000 employees across 40 countries. They couldn't be more excited to help Fiat Chrysler out with their goals.
"We are pleased being nominated as global transmission supplier by FCA. This is our second major order for the new 8HP and it confirms our strategy to focus on plug-in hybrids as an everyday solution and to develop attractive products in these areas," said ZF CEO Wolf-Henning Scheider.
Come Out For a Test-Drive
For those who want to drive new vehicles, we can help at Kendall Dodge Chrysler Jeep Ram. Let us showcase the latest lineup of new Dodge Challengers, like the 2019 Dodge Challenger. From selling a vehicle to trade-in offers, we can help as well. We do more than sell and lease vehicles as we can help with servicing vehicles as well.
For those looking for the right place to get their vehicle fixed or have some much-needed maintenance, our knowledgeable service team is ready. We'll get your vehicle back to you quickly. We hope to see you at Kendall Dodge Chrysler Jeep Ram for all your automotive needs! Come visit us today!