FCA To Add A Diesel Engine With 2020 Ram Rebel?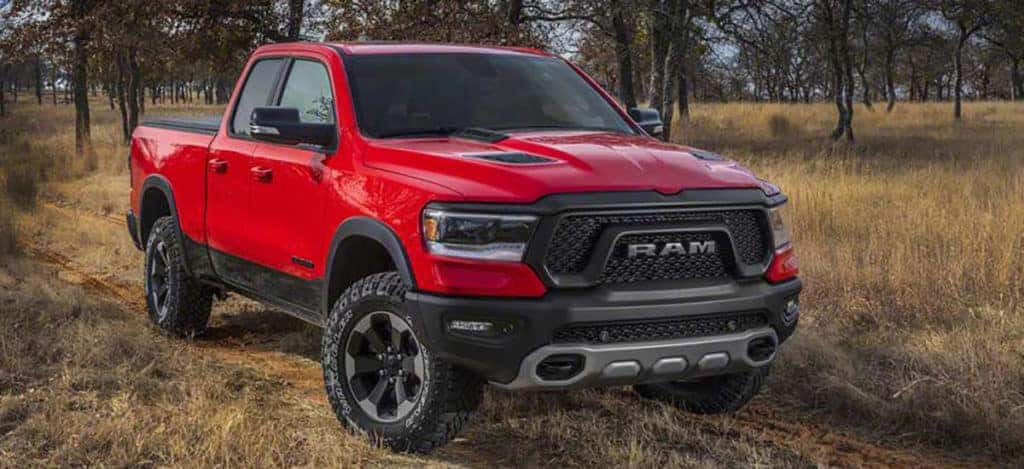 Photo credit: Ram
Ram is preparing to deliver their new 3.0-Liter EcoDiesel V6 engine in the new 2020 Ram 1500 trucks. Ram officially approved this move and we're excited to have this fuel-saving powertrain option. Several Ram 1500 trim levels are anticipated to provide an optional turbo-diesel, However, there has not been an announcement or evidence about whether it will be available for the impressive and off-road ready new generation Ram Rebel. We're waiting for word on if there will even better a turbo-diesel, but let's keep our fingers crossed.
More EcoDiesel Vehicles On Their Way
Fiat Chrysler Automobiles (FCA), the company behind Ram, Jeep® and other brands did announce that Jeep will carry a 3.0-Liter EcoDiesel turbo-diesel V6 which will be rated at 260 horsepower and 442 lb-ft of torque. This next-generation powertrain will be expected to be under the hoods of the next Jeep Wrangler and the upcom ing 2020 Jeep Gladiator, set to debut this year, according to the newest disclosures from FCA.m
There is no way to know if Ram will use the same spec of the modernized 3.0-Liter Diesel in their half-ton trucks. The Ram 1500 EcoDiesel will have to battle directly against the popular Ford F-150 with the Power Stroke 3.0-Liter Diesel V6. Ford's turbo-diesel is at 250 horsepower and 440 lb-ft of torque. The current Jeep turbo-diesel power rating is already a little better than the Ford powertrain. The Chevrolet Silverado 1500 will have its own  3.0-Liter Duramax straight-six diesel. Across the automotive industry, brands have tried to make powertrains better and better.
Details On The Upcoming 2020 Ram Rebel
The forthcoming 2020 Ram Rebel TRX has more muscle in a pickup than many drivers have ever been accustomed to. With a game-changer powertrain that found in the higher-trim Dodge Charger and Challenger models, like the Dodge Challenger SRT Hellcat. So what is this engine doing inside of the 2020 Ram Rebel? Because the Ram Rebel TRX is hoping to be the monster among the entire pickup segment.
The Ram Rebel will officially become the most powerful factory-engineered half-ton pickup. This new 2020 Ram Rebel will be battling with counterparts like the Ford Raptor for the ultimate pickup truck label. Ram is ready to surpass the competition with its 6.2-Liter supercharged engine being added. There's no denying the power of the FCA engines and for those looking to find such power, Kendall Dodge Chrysler Jeep Ram has them ready to go today.
Drive The Latest Ram 1500 Today
Pickups are very popular today and we have the best of them all: the all-new 2019 Ram 1500 and 2019 Ram Rebel. Drive these highly awarded, fan approved pickups at Kendall Dodge Chrysler Jeep Ram. We also have the new 2019 Jeep Wrangler as well. Our staff will be happy to assist you with any vehicle trade-in, lease or outright purchase or lease of our vehicles.
Ram trucks boast the highest percentage of pickups still on the road over the last 30 years, and for good reason. Should you need any servicing, repairing or maintenance we can help you get your vehicle up and running like new with a service appointment and a visit to our service center. We hope to see you at Kendall Dodge Chrysler Jeep Ram today!