FCA wins Multiple AutoPacific Best-in-Class Awards for Ideal Vehicle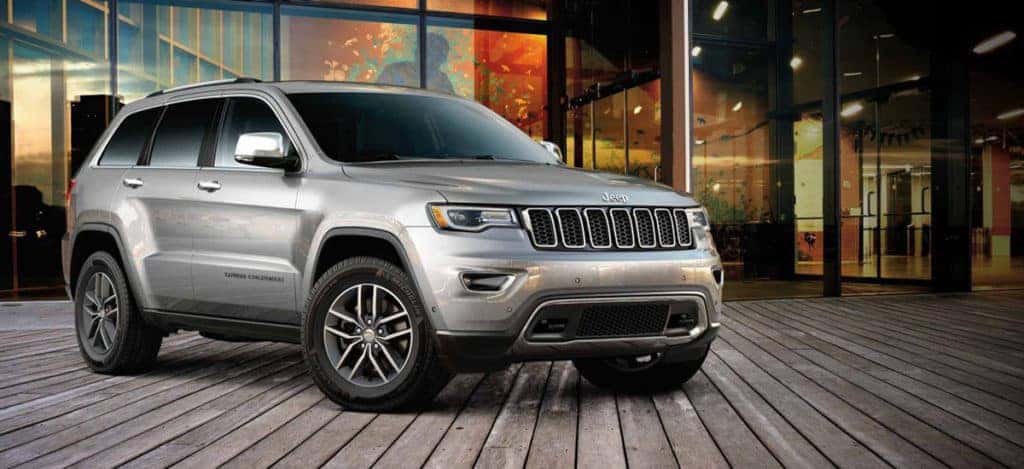 Photo credit: Jeep
AutoPacific, known as an "Authoritative Automotive Research and Insight" firm has released their 2018 Ideal Vehicle awards. This award showcase included four Fiat Chrysler Automobiles vehicles including the Jeep® Grand Cherokee, Dodge Challenger, Fiat 500L and the Chrysler 300. Each vehicle won in a different category, but they all represent the embodiment of what customers want out of their driving experience. The 2018 Ideal Vehicle Awards are based through scores using AutoPacific's national New Vehicle Satisfaction Survey that is given to owners of new vehicles. Those who purchased vehicles from September through December 2017 were given the specialized questionnaire and 58,000 owners responded between January through April 2018 as the final results were managed and released in September.
What Did the Owners Have To Say?
Trucks were more popular than cars, a growing trend in the auto industry. Owners are excited to reveal their favorite features they've used over the half year of use. After getting first-hand experience with the new vehicles, they have a better understanding of what they like most and would prefer to have changed, something companies like AutoPacific is happy to share to auto manufactures in the hopes of raising the bar. AutoPacific has been around since 1986 helping customers work with the automotive industry through extensive research.
"IVA's speak to a vehicle's layout and design. Giving owners a chance to tell us what they would change and how they would change it reveals which vehicles are designed to meet their needs and expectations. In other words, having owners who are happy with things the way they are says the manufacturer did their upfront research and designed the vehicle with their target buyer in mind," said AutoPacific president George Peterson.
Which FCA Vehicles Won This Year?
Jeep® Grand Cherokee was named "Best-in-Class Ideal Mid-Size Suv", winning for a whopping eighth year in a row. The Jeep Grand Cherokee is the most awarded SUV ever and is the perfect example of what consumers want. From a refined exterior to a luxurious interior, the craftsmanship of the Grand Cherokee excels year in and year out. The 2018 Jeep Grand Cherokee brings best-in-class towing of 7,400 pounds and the available 4×4 system make for practical uses aside from providing a great ride.
Chrysler celebrated the award for Large Car segment with their Chrysler 300. The innovations from the Uconnect 4 system with Apple CarPlay and Android Auto were a hit among customers and the standard TorqueFlite eight-speed transmission that reaches 30 highway MPG was a large reason for the recognition. Customers also enjoy the 5.7-Liter HEMI V8 engine with 383 horsepower as the most powerful V8 engine in its class.
The Dodge Challenger won the Sport Car sement for the second time in just three years. Dodge has a lot to brag about considering their accomplishments with their muscle car champion in the fastest production car ever assembled with the 2018 Dodge Challenger SRT Demon. The SRT Demon was built upon inside the latest 2019 Dodge Challenger SRT Hellcat Redeye with Demon parts to make a 797 horsepower engine that is second only to the Demon in terms of high-performance muscle vehicles produced by Dodge. The 2019 Dodge Challenger gave customers eight distinct models to choose from, ranging from the SXT, SXT AWD, GT, GT AWD, R/T, R/T Scat Pack, SRT Hellcat and the knockout SRT Hellcat Redeye.
Fiat enjoyed the win for the Compact Car segment with their 500L model. The 500L offers a 160-horsepower 1.4-Liter MultiAir Turbo engine and won customers over with its luxurious appeal and comfortable ride. Among all the FCA winners, we can't pick our favorite. We welcome those looking for a new vehicle to come in for a test-drive to find out which vehicle they love most at Kendall Dodge Chrysler Jeep Ram.
Take Home These Award Winners Today
The chance to drive these award-winning vehicles like the 2018 Dodge Challenger, 2018 Jeep Grand Cherokee or 2018 Chrysler 300 is yours at Kendall Dodge Chrysler Jeep Ram. Come stop by to check them out, test-drive and purchase your own.
If you have any repair or service needs for your current vehicle, now is a great time to have those issues taken care of. Our knowledge maintenance staff is highly trained and can help you maintain and raise the value of your current vehicle. We are ready to solve your situation, even if you didn't buy with us. A great experience, as you know, awaits for you in the latest FCA vehicles available at Kendall Dodge Chrysler Jeep Ram.