Fiat Chrysler Automobiles Using New Technology To Maintain Excellence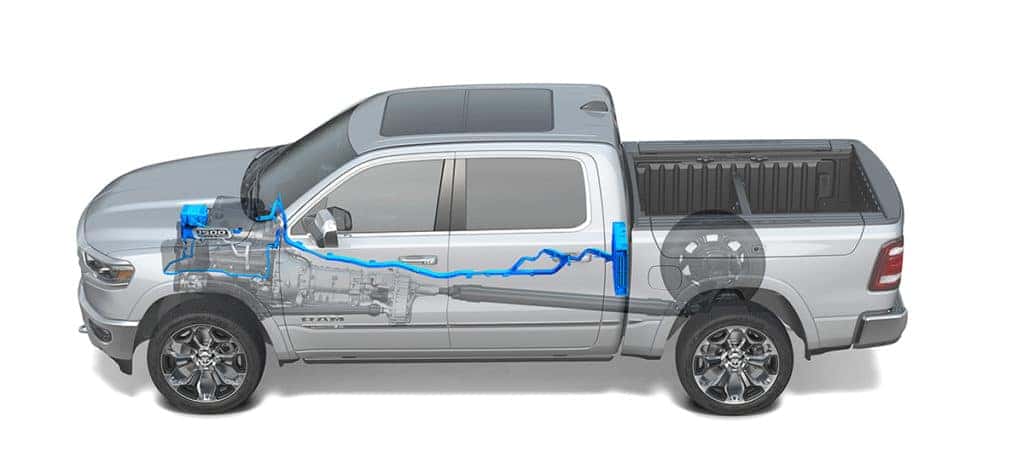 Photo credit: Forbes
The future of Fiat Chrysler Automobiles (FCA) will be focused on two major areas with their future vehicles. The first item on their agenda in improving their vehicles is producing electric ones. They've backed up their projection so far adding the mild-hybrid in the newest-generation of the Ram 1500 and sticking to their original plan made a few years ago. This idea was unveiled in 2018 that projected FCA would bring down their pipeline across Jeep and Ram among other brands FCA oversees to incorporate dozens of EVs. Despite the passing of CEO Sergio Marchionne, who most wanted to see FCA change in the next five years towards more EV vehicles, FCA is honoring those decisions and improving their brand with this goal.
FCA will have better technology ahead of production while trying to achieve their EV projection first announced in 2018. That's the next topic for FCA; making their vehicles better than ever. Their most loyal fanatics that fiercely love the brands under FCA's wide umbrella of different vehicles. They want to continue providing excellence across every consumer vehicle segment. FCA has recently come up with a large investment to continue helping its engineers make vehicles that aim to be less prone to recalls and overcome any potential design problems by using technology to advance the age essentially of the products they create to figure out future issues. 
Inside the Latest Advancements
FCA's newest technology is known as the Vehicle Dynamic Simulator, a $10 million investment created at the Automotive Research and Development Centre in Ontario.  The cab of a new 2019 Ram 1500 is held on six actuators that allow the driver inside to be able to move right, left, down, up, forward and reverse. The simulators can push as much as 2 Gs of force onto the driver in the X and Y axis as well as simulate slip angles into high-dynamics cornering. The 4.5-ton rig carries the driver to simulate acceleration, small braking and gives the sensation of moving much like a rollercoaster or real-live vehicle. This technology will aid developers in being able to fix any potential errors in the design and help influence the way the final product looks for any final vehicle plans. Verifying how a vehicle will look and feel is one part, but the simular is helping to shape the future of their vehicles.
Improving On Powertrains Across the Board
FCA has gone to replacing conventional powertrains towards adding new platforms like mild-hybrid engines, plug-in hybrids, and entirely electric vehicles. These are all engines that include a battery joining a traditional gas engine or having no gas-powered engines at all. Where among the many brands FCA has will customers be able to gain some of these fuel-efficient engines? Look no further than the 2020 Ram 1500 EcoDiesel, the previous Ram 1500 with its mild-hybrid engine or the Jeep brand with its future Wrangler adopting it's own plug-in hybrid technology. 
"At least four plug-in hybrid vehicles and the flexibility to produce fully battery-electric vehicles" are expected to be added according to Fiat Chrysler CEO Mike Manley.
FCA is doing what it can to get ahead of the curve among other brands and provide customers with top-notch vehicles. Want to see what the latest technology looks like today? Visit us at Kendall Dodge Chrysler Jeep Ram to find out what we can do to help.
Find the Newest Vehicles With Our Help At Kendall Dodge Chrysler Jeep Ram
We're all about helping our customers enjoy their shopping experience. We have a friendly and passion sales team that will make your buying, leasing or selling needs easy for any of our newest Chrysler Dodge Jeep Ram vehicles. We're happy to be your dealership home. Considering a used vehicle? We have a whole bunch for others to choose from.
Don't forget we have a trained service team that can help with an online appointment to get started on all maintenance work and repairs. At Kendall Dodge Chrysler Jeep Ram, we know what it takes to provide a worthwhile experience. Allow us the pleasure to help you today!