Final Jeep Jamboree Events of 2018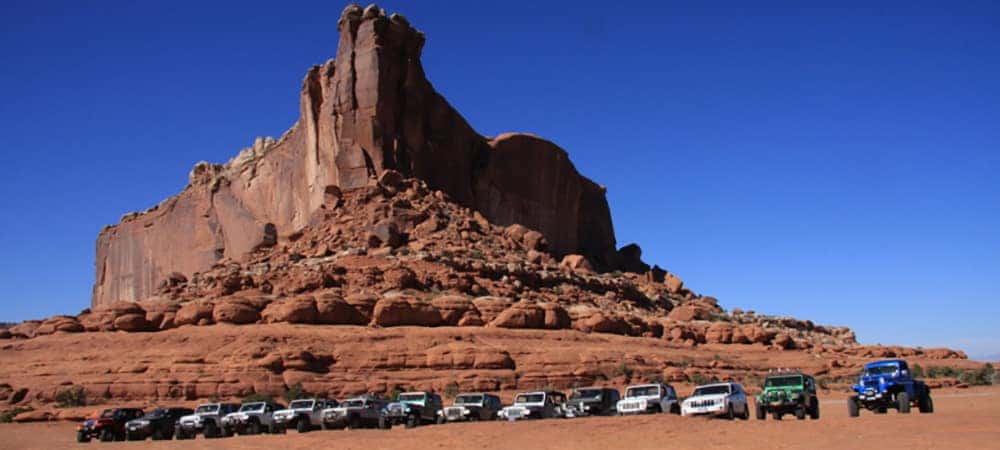 Photo credit: Jeep Jamboree USA
Where has 2018 gone?! For those looking to add some excitement to their lives before the year closes, don't pass up the chance to join one of the remaining Jeep® Jamboree USA events scheduled to go on throughout the U.S. What would someone expect to find at a Jeep Jamboree event? Simply put, every Jeep Jamboree is an amazing experience for those that love traveling, the great outdoors, and all things Jeep. Expect to see remarkable views of unique views offered by the wonderful nature of the United States, tons of families and friends getting together and wonderful 4×4 Jeep vehicles that travel their way to go on exciting trails and have a little off-road fun.
What A Jeep Jamboree Is All About
Thinking about making the trip to a remaining Jeep Jamboree event? Tons of cheerful people and lots of dedicated Jeepers gather to see the latest modifications done by Jeep enthusiasts. Many of the Jeep brand vehicles will be all tricked out, and each of these speciality Jeep vehicles have a story to tell. For first time Jeep Jamboree visitors, it's a wonderful opportunity to see new places, witness the showcase of beloved Jeep products and make great memories.We love the latest Jeep Wrangler and they will definitely make an impact at the remaining Jeep Jamboree event.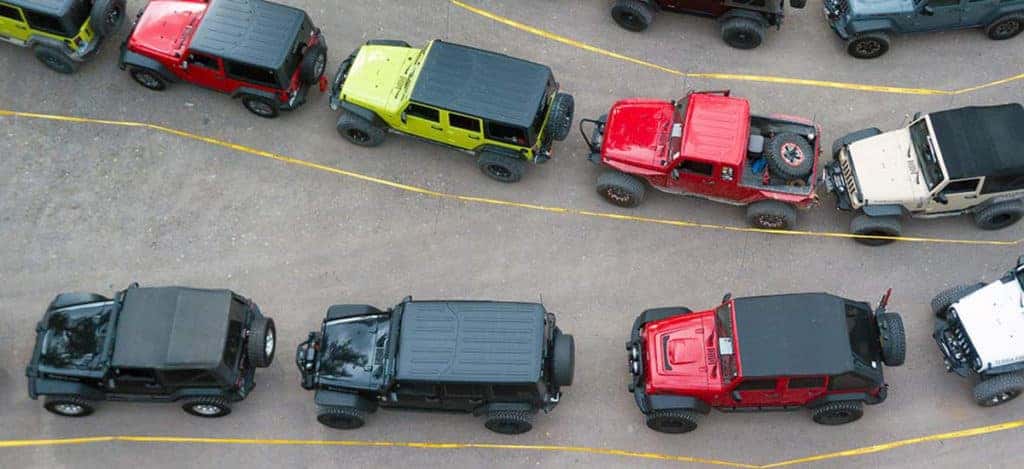 Where Are The Next Jeep Jamboree Events Taking Place?
Included in the 2018 calendar is the famous Moab Jeep Jamboree in Moab, Utah from October 25th-27th, 2018. If Utah is too far away, there's the Greenbrier Valley Jeep Jamboree in White Sulphur Springs, West Virginia going on the same time, October 25th-27th, 2018. The last event for the year will take place in Death Valley, California at one of the signature Jeep Jamboree events each year at the Death Valley Jeep Jamboree on November 1st-34rd, 2018. Thousands of Jeep owners will make their way out to every remaining Jeep Jamboree to enjoy the thrill of off-road adventures.
2018 has been a banner year for Jeep Jamboree USA events as over 40 of them took place across the United States. The states that were represented included nearly half of the nation; Arizona, Texas, Wisconsin, Colorado, and Wyoming. 24 states in total were represented – unfortunately, Florida was not one of them, but part of the fun of going to a Jeep Jamboree event is the travel on the way to the location.
Where To Get Your Own Jeep Vehicle
The latest Jeep vehicles, like the 2018 Jeep Wrangler JL can be found at Kendall Dodge Chrysler Jeep Ram. Experience all the fun involved with no less than a wave of excitement upon entry with a test-drive. We have a fantastic Jeep collection of both new Jeep vehicles and pre-owned Jeep vehicles that are in excellent condition. For those looking to drive away with an exciting Jeep vehicle, our dedicated sales team is ready to help with any buying, leasing or trade-in offers.
Having car issues with your current vehicle lately? We can make sure you're back on the road quickly with our experienced servicing staff. With a simple service appointment, our friendly service team will help your vehicle problems be resolved in a timely fashion. We hope you visit us soon!