Find The Right Gift From the 2021 Dodge Line-up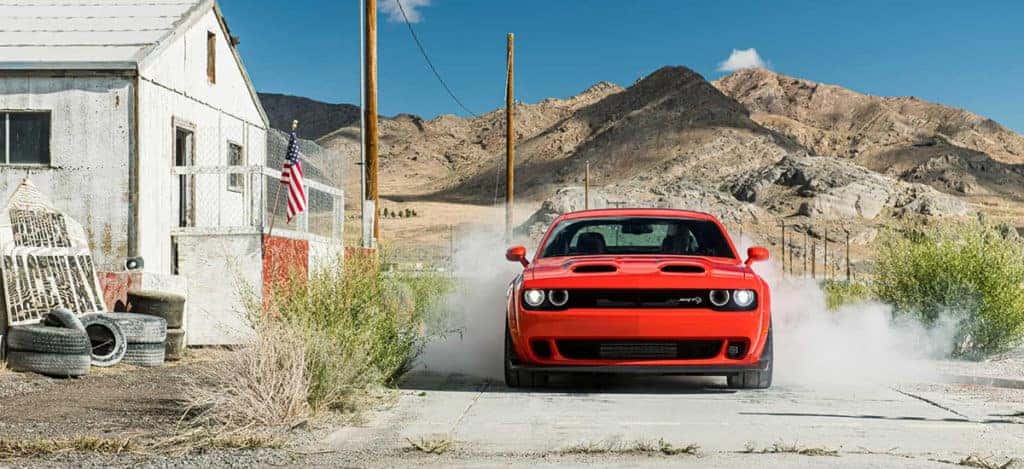 Photo credit: Dodge
Looking back at 2020, what will we think back on? For our customers, we hope this year has brought some memorable moments and positive memories. For those that are still looking for those moments this year, it's not too late to make that happen! Dodge has had a banner year for more reasons than one with the addition of the 2021 Dodge Challenger SRT Super Stock. The fastest and most powerful production muscle car ever made by Dodge certainly created buzz for customers to enjoy. Then again, Dodge has offered plenty of exciting new options for its loyal fanbase. Let's get into some of the choices that would work well to make any driver excited whether they gain a new Dodge vehicle as a gift, or as their own treat for themself. 
The Exciting Options Dodge Has Given Us In 2020
Keep in mind, this year, the 2021 model year for the Challenger is fastest than ever, thanks to the aforementioned Super Stock, but overall there's no doubt this has been a good year for the beloved Dodge Challenger, the coupe muscle car that remains a top vehicle on many wish lists. Consider the commemorative edition Challenger options and who could forget the dazzling return of the Gold Rush body color. Perhaps the most fun a Dodge enthusiast can have is creating their very own Hellcat vehicle with the addition of a brand new Hellcrate offered by Mopar; the ideal gift to give true muscle car heads for the holidays. 
More Reasons To Go For Dodge
Dodge saw recognition from J.D. Power with a boost towards reminding customers how detailed each Dodge vehicle is. The reliability of a Dodge vehicle is not to be questioned, particularly with awards like the one earned like the J.D. Power APEAL study, a name that has earned respect in the automotive industry for their unbias reviews on automotive companies in the industry. Dodge also saw recognition from J.D. Power with a boost towards reminding customers how detailed each Dodge vehicle is. While we look ahead to the new year and what to expect with the Dodge brand possibly adding more Hellcat trims, we are here to celebrate this holiday season and help make others happy.
Spreading Holiday Cheer
The holidays are here and everyone is excited to find out what gifts they will receive from loved ones, neighbors, friends, and everyone else close to them. The ideal gift for anyone looking to bring cheer to their lives and those close around them is a new vehicle. The ideal way to drive a new vehicle is coming into Kendall Dodge Chrysler Jeep Ram to see our inventory. The experience might make a believer out of those that weren't sure how glitzy they want to make their holiday season. Maybe make this a holiday season to never forget for a loved one. Start with a visit when you come for a test drive today at Kendall Dodge Chrysler Jeep Ram. 
Buy From Anywhere With Our Help! 
Want to see what we currently have in stock? It's easy online to show off our new vehicle inventory, including the 2021 Dodge Durango. We can even appraise a trade-in or vehicle you want to sell online. We're all about helping our customers enjoy their shopping experience. We have a friendly and passionate sales team that will make your buying, leasing or selling needs.
We have a whole bunch for others to choose from. We can also help our customers out with any auto financing team they might need as well. Don't forget we have a trained service team that can help with an online service appointment to get started on all maintenance work and repairs. We know what it takes to provide a worthwhile experience. Allow us the pleasure to help you today!