Florida Seniors Stay Safe Behind the Wheel with Carfit Program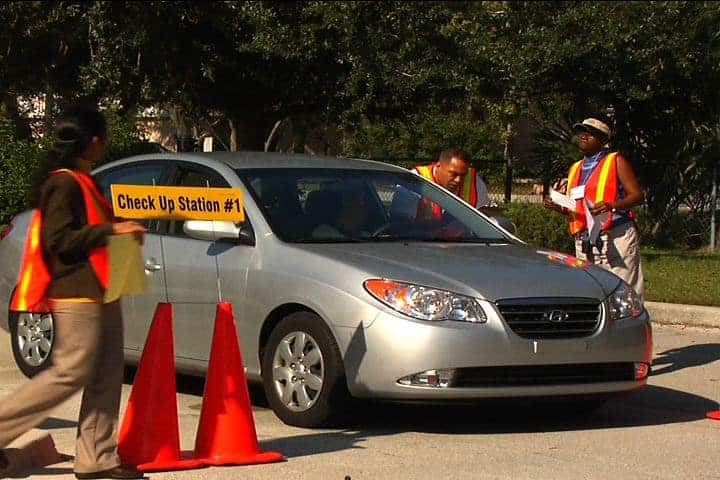 As one of the premier Dodge dealerships in all of South Florida, one of our main goals is safety. While we want to see you driving off of our lot happy in your new car, truck, or SUV, we also want to ensure that you remain safe while on the road. There are many things that should be considered when taking your vehicle out for a spin, and the safety of yourself and those around you should be paramount. Most of us learn to drive around fifteen years of age, and a good majority of drivers do not get their driving skills tested after obtaining a license at sixteen. A lot can happen in a person's life between the age of sixteen and when they become an older adult, and it is important to remain up-to-date on all of your driving know-hows. The Village of Pinecrest recognizes this, and is sponsoring an educational program to help seniors become better acquainted with their vehicles.
John Castro is 77, and although he has been driving for 60 years, he recognizes the importance of keeping his driving skills in tip-top shape. "My reactions aren't as good as they used to be, so I want to make sure I have everything else right. Driving in Miami means that you always have to expect the unexpected." Castro is one of many seniors taking advantage of the program created by the American Society on Aging. It uses CarFit, which utilizes a 12-point checklist to help mature drivers improve comfort and safety while behind the wheel.
Age can affect a multitude of things that will in turn, affect driving. Vision, reflexes, and range of motion, are a few of the things that organizations are helping older drivers fine-tune to stay safe on the road. CarFit volunteers reported helping more than 1,300 drivers in Florida, and is funded by the Florida Department of Transportation.