Former FCA CEO – Sergio Marchionne, Dead at 66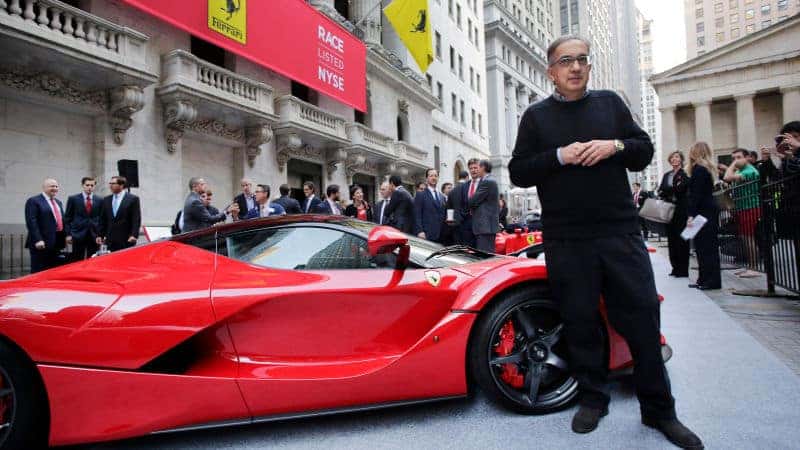 Fiat Chrysler Automobiles (FCA) CEO Mike Manley announced this morning (July 25, 2018) that former CEO Sergio Marchionne passed away at the age of 66. Marchionne had stepped down in July, 2018, a lot earlier than his scheduled retirement for April 2019, due to a worsening health condition. Marchionne will always be remembered as the man who saved both Fiat and Chrysler during the automobile crisis of the last decade.
Born in postwar Italy, Marchionne moved to Toronto as a teenager. In Canada, he studied to become a tax accountant and an attorney – two trades which would help him steer not one, but two automobile companies through the crisis. Marchionne came to Fiat in 2004 after cementing his reputation as a successful turnaround specialist at SGS – a company that was partially owned by the Agnelli family, the very same founders of Fiat.
Fiat was in shambles in 2004, losing an average of $1 million daily due to incompetence and poor choices by high-ranking managerial staff. To anyone, this may have appeared as an unbeatable challenge, but Marchionne was made for it. His sometimes ruthless approach was the perfect fit to help Fiat rise like a phoenix from the ashes.
Marchionne heeded the calling for another turnaround project when Chrysler was on the brink of collapse in 2008. He negotiated a bailout for Chrysler with the US Government by promising that Fiat would step in – and step in they did. In 2009, Fiat acquired a 20 percent stake in Chrysler as promised, a decision that paved the way for a full-blown merger between the two entities to become Fiat Chrysler Automobiles in 2014.
The success of FCA is not something that the automotive market could have predicted in the last ten years – doubling of their profits $4.35 billion in 2017! FCA's best bet now is to follow the business plans Marchionne left in motion – to build upon the legacy he left while looking towards the future.
Photo Source/Copyright: Associated Press