Fort Lauderdale Museum Hosts Bob Adelman's Civil Rights-Era Photo Archive Exhibit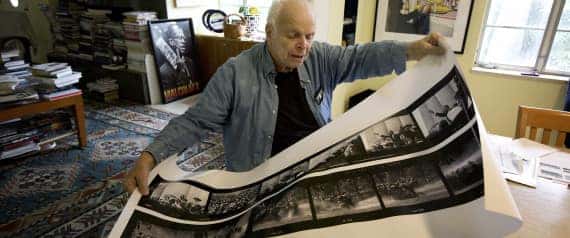 2014 marks a year of new dreams, new aspirations, and new hope. Everyone approaches the new year in his or her own way, and makes of it what they wish. Some people set goals, others resolutions that they can follow, while some people prefer not to do either. There is no wrong way to approach the promise of the new year, but it is important to acknowledge it in some way, shape, or form. For us here at Kendall Dodge Chrysler Jeep Ram, we get excited and motivated with the new model year cars coming out. We also like the great deals that come with that, on older models, like the 2014 Ram 2500. This past Monday was Martin Luther King Jr. Day, which celebrates a great man who is integral to our history as a nation. It is fitting that this celebration comes so early on in the new year, because it helps put everything in perspective. In honor of MLK day, we thought we would share with you a great story out of Miami Beach, about a man who witnessed and documented the civil rights movement in the south.
Bob Adelman is a photographer who resides in Miami Beach, FL. Adelman spent time documenting the civil rights movement in the deep south with photographs. Those photos, are now on display at the Nova Southeastern University's Museum of Art-Fort Lauderdale, in an exhibit that marks the half-century since the passing of the Civil Rights Act in 1964. The exhibit features 150 of Adelman's photographs, and is titled, "The Movement."  Not surprisingly, the most prominent face in Adelman's pictures is that of Dr. Martin Luther King Jr., who Adelman casually refers to as, "Doc."
Adelman offered a unique perspective of the 1965 march from Selma to Montgomery, Alabama that was the subject of his photographs. He says that events that are now so prevalent in our history books, were buried deep in the back pages of newspapers as they were taking place. Be sure to visit the museum and see this incredible exhibit.